Rangers put Adduci on DL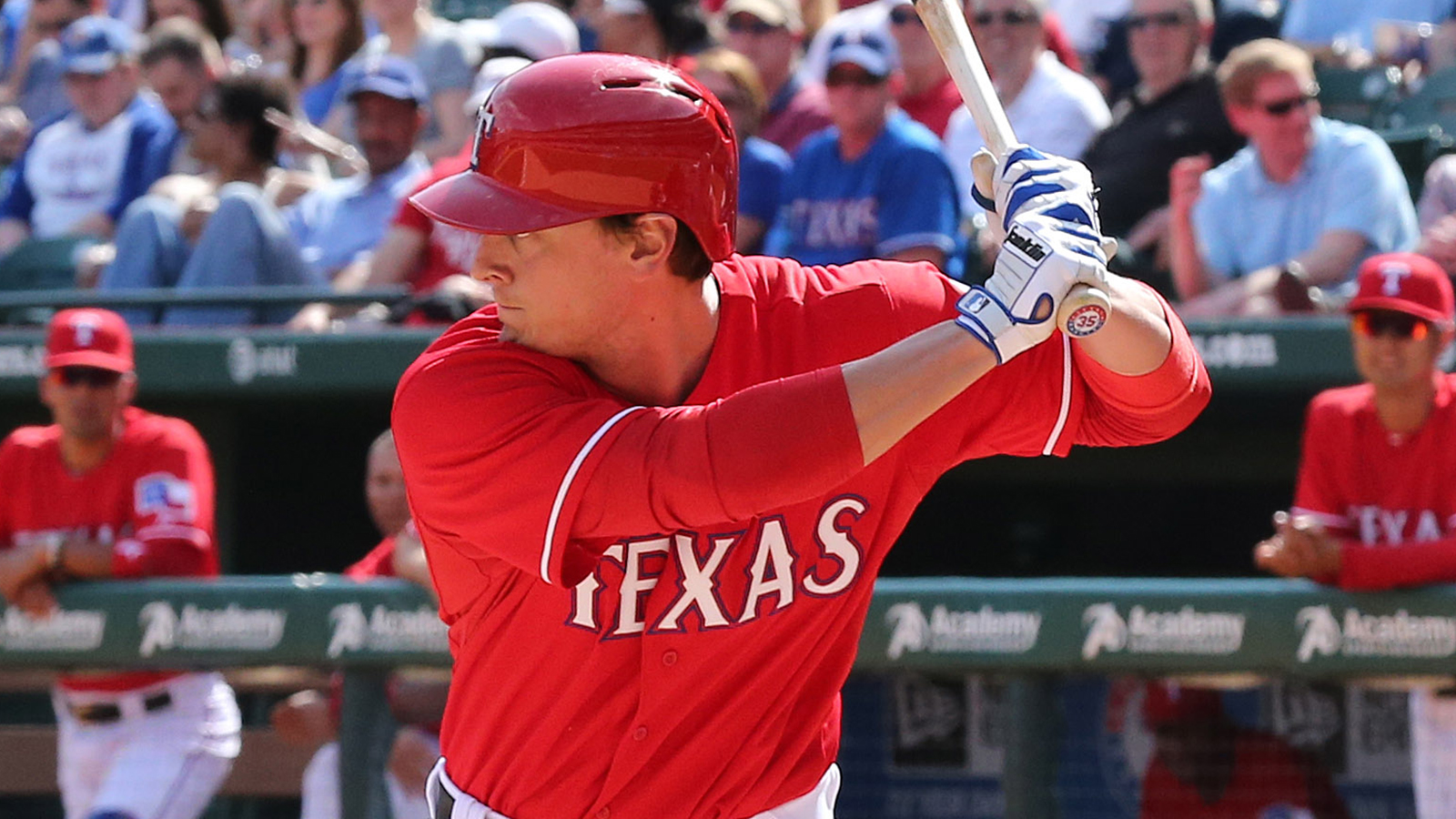 ARLINGTON, Texas – The Texas Rangers disabled list continues to grow.
Outfielder Jim Adduci, who set a career high with three hits Friday night, was put on the 15-day disabled list Saturday with a fractured left little finger. Adduci broke the finger sliding into second base during Friday night's game. He stayed in the game and had two of his three hits after suffering the injury.
The Rangers recalled infielder Luis Sardinas from Double-A Frisco to take Adduci's spot.
The Rangers currently have 10 players on the DL.
Adduci was hitting .462 in 13 at-bats this year.
"I thought it was just kind of like a jammed finger," Adduci said. "I woke up today and it swelled up and it was a little bit bigger. Bones heal and that's a good thing. There's nothing you can do about it though. I'm really looking to take a positive out of it and maybe I can work on the bottom hand of my swing. I can still run and stay in shape."
The Rangers were limited in their move for Adduci because of the amount of players on the DL and the 40-man roster. There's not another healthy infielder or outfielder on the 40-man roster.
Sardinas, 20, was batting .226 for Frisco and had hit in nine of the last 11 games.
"This is a big thing for me and my family," said Sardinas, who has never played above the Double A level. "I'm so excited for coming here. It was a surprise because I'm playing in Frisco. They told me that I'm going to the big leagues and I said 'Hey I don't think so' and then I believed them."