Rangers' offense continues to misfire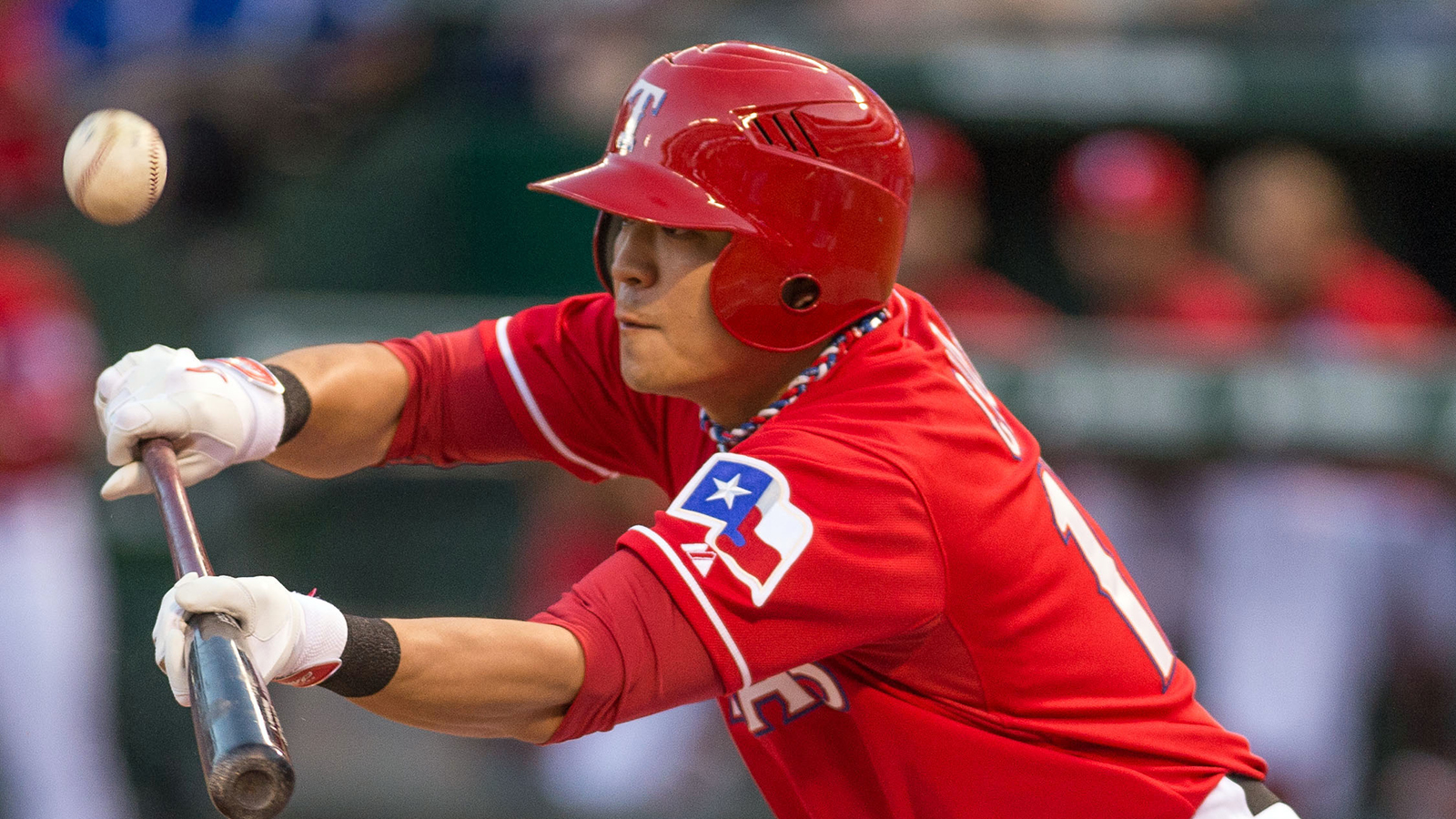 ARLINGTON, Texas – Texas Rangers manager Ron Washington said after Friday's 2-0 loss to the Toronto Blue Jays that he doesn't get impatient with the offense because he knows it's a long season.
For those who have watched the Texas offense sputter though the first 42 games, it's certainly seemed like a long start to the season. And if the Rangers can't flip the switch offensively soon, the next 3 ½ months may seem like an eternity.
The Rangers were shut out for the third time this season Friday, this time at the hands of Toronto's Drew Hutchison as they fell six games behind Oakland in the American League West. The only offense Texas mustered was three singles and the Rangers never had more than one base runner in an inning.
The offensive ineptitude effectively flushed away another solid start from Yu Darvish, who didn't allow a hit in the first four innings but finally cracked in the eighth when the Jays put together three hits to score two runs.
Two runs were more than enough for a Texas team that has won just three games this season in which its pitchers have allowed more than three runs. The Randgers failed to get a runner in scoring position and only had four baserunners the entire game, one of which was erased on a caught stealing.
That's how things are going for a team that has lost five of six games and been shut out twice in that span.
"Obviously we're not where we want to be," said outfielder Alex Rios, who went 0 for 3 and is 2 for his last 14. "This is an offense capable of doing a lot of damage. We haven't quite got there yet. As far as I can see we are all very positive and believe we can still do some damage. It's a little frustrating not to see the real power of our offense."
The Rangers didn't need real power Friday with Darvish on the mound. They just needed to put together some good at-bats against a pitcher who was making just his 20th career start. Instead they did nothing and Hutchison (2-3) became just the sixth opposing pitcher in the history of Globe Life Park to record a shutout of three hits or less. Two of those six have come this year at the 20-year-old facility.
With a pitching staff that basically has an entire starting rotation on the disabled list, the Rangers have to make the most of quality starts.
They haven't done that much but Washington is still confident things can get turned around. There aren't a lot of other options.
"We're not scoring runs and we're not putting a lot together as a group," Washington said. "That's it in a nutshell. Once you get close to the 100 (at-bat) mark you figure you've seen enough pitches and you've worked hard enough and things will fall into place. It hasn't. That's reality. It hasn't."
Toronto didn't have it easy against Darvish Friday either. He struck out 11 but ran into trouble in the eighth after back-to-back bunts opened the inning. After he retired Jose Reyes for the first out, Melky Cabrera brought in the game's only run by scorching a double to right.
That was more than enough for Hutchison, who needed just 105 pitches to work over the Texas lineup.
The Texas offense has given Darvish a total of five runs of support in six of his eight starts this season but the Rangers' ace knows he can't control what happens for his team offensively.
"I don't really get frustrated," said Darvish, who is just 3-2 despite his 2.32 ERA. "If I could hit, or if I could hit 50 home runs, which I can't, there's nothing to be frustrated about. I respect all my teammates. I believe in them. And also, the other pitcher was pitching pretty well tonight, too."
Huchison joins Houston's Dallas Kuechel and Oakland's Sonny Gray as pitchers who have shut out the Rangers this season.
But at least there's 120 games remaining for the Rangers to get things turned around. That's the way they're approaching it at least.
"Obviously we're not doing what we want to do, but we've got to be positive and come out and play hard every day no matter what," said Prince Fielder, who went 0 for 3 with two strikeouts Friday. "The season doesn't stop just because a little adversity happens. Each day is a new day and you've got to play hard."