Rangers look to be like Pirates with Banister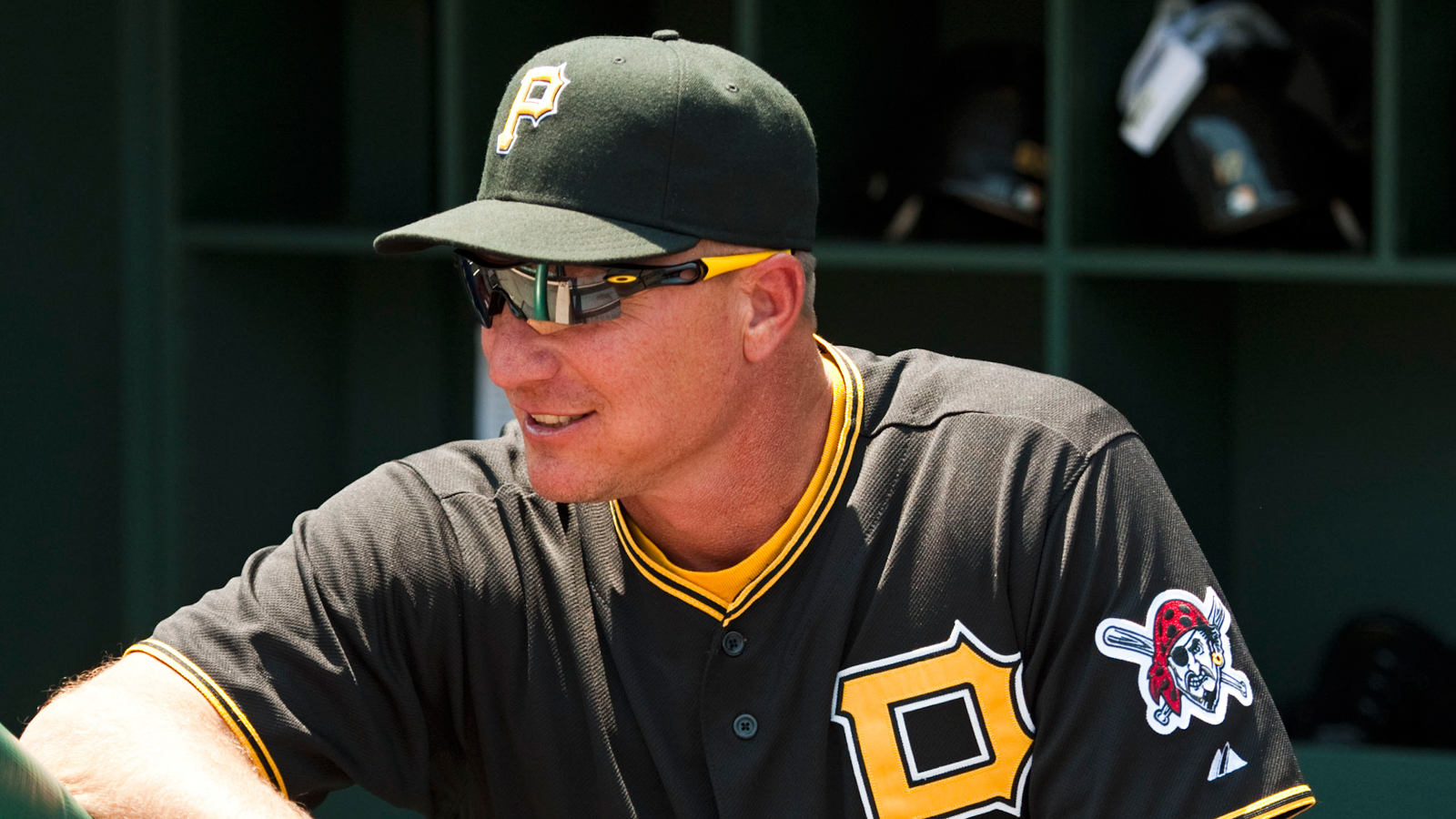 It turns out the Rangers' search for a manager was not just a formality. In a surprising move, the Rangers named Jeff Banister their new manager, according to FOX's Ken Rosenthal.
Interim manager Tim Bogar was thought to have the lead, but Banister's connection to former Rangers hitting coach and current Pirates manager Clint Hurdle must've been too hard to pass up. Rangers GM Jon Daniels had made forming a partnership with his new manager a major priority during this search. Since leaving the Rangers after the 2010 season, Hurdle has helped transform the Pirates into one of the better teams in the National League.
Banister, 49, served as Hurdle's bench coach the past four seasons. Hurdle demands that his staff critiques him throughout the season. He obviously thought the world of Banister and gave him a glowing recommendation.
It appears the Rangers were seeking someone in the mold of Hurdle or Terry Francona. Banister lives outside of Houston and went to high school and college in Texas. He had been in the Pirates organization since being drafted in 1986.
I believe Banister's experience as a minor-league field coordinator helped his cause immensely. Hurdle spends more time in spring training with minor-leaguers than most managers. Banister will likely take a similar approach.
The Pirates have replaced the Twins and even the A's as a team that gets the most out of a relatively small payroll. (Rays are still pretty good, too). Oakland has spent more money in recent seasons.
Hurdle loved talking to scouts and minor-league managers to find out how prospects were doing. It gave him a headstart when players were promoted. This past season, Hurdle was not afraid to award newcomers with important roles in the bullpen.
I know some folks believe that Daniels wanted a manager he could control. Well, that certainly wouldn't work with a big personality such as Hurdle. And I suspect it won't happen with Banister, either.
Players will love hearing about Banister's backstory, which includes his fight to overcome cancer in high school. Bogar certainly had the lead at the end of the season, but obviously Banister emerged during the interview process.
I never thought a major-league team would be this interested in hiring someone associated with the Pirates. But things change.
Hurdle's locked up through 2017. But if Banister's a lot like him, the Rangers should be OK.
MORE FROM FOX SPORTS SOUTHWEST:
– Ranking NFL quarterback salaries
– Best college football traditions