Rangers Holland trying to move past freak accident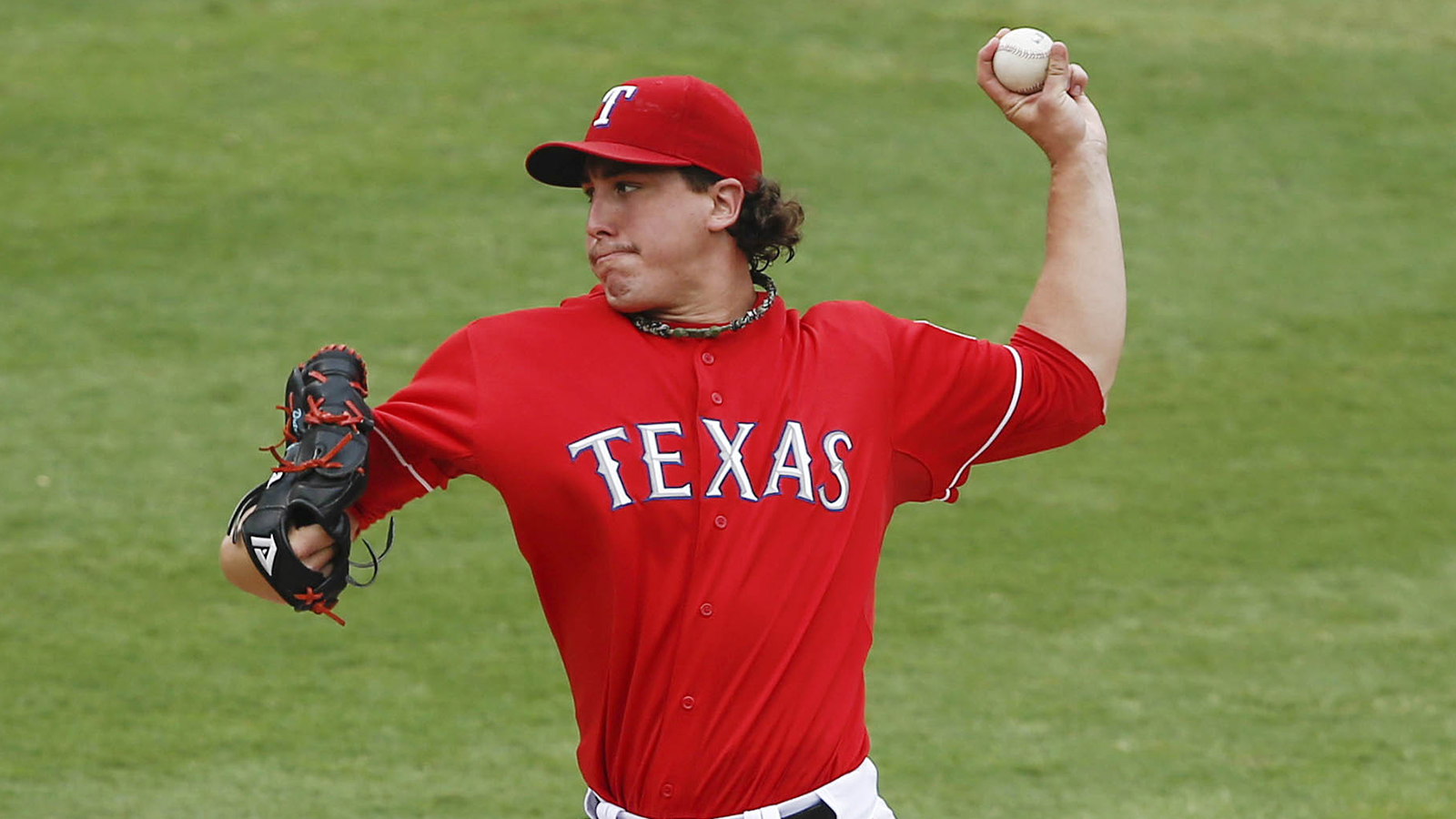 Derek Holland is placing the blame for his left knee injury squarely upon himself.
That's got to make his dog Wrigley feel better.
The Texas left-hander will likely miss the first half of the season after suffering a knee injury Tuesday morning while playing his dog.
"It's my fault for being a klutz," Holland said. "I need to be a bubble boy. It was a freak accident."
Holland said the accident occurred after he got his dog "riled up". Holland ran up the stairs and so did his dog. The dog clipped Holland, who hit his knee on the stairs He said it could have been worse because after hitting his knee, he grabbed the railing to keep from falling down the stairs.
While grabbing the railing prevented further injury for Holland, it was too late for the knee. Holland woke up a friend who was staying at his house and then contacted the Rangers. He had an MRI later that day and surgery Friday to repair cartilage behind the kneecap. Holland said scar tissue in the knee was also cleaned up.
"I've got to stay positive," he said. "If I get down and depressed it's going to get to me more. The first few days I wasn't eating because I was frustrated. I'm doing everything I can to keep myself positive."
Holland said he's heard from the organization and his teammates since the accident. He's also heard the rumors that the injury was related to him playing hockey Monday night. Holland said he did play hockey, which he regularly does in the offseason.
That had nothing to do with his injury.
"I've been playing (hockey) for years," he said. "If I was walking down the street and tripped and feel, people would say I was playing hockey. That ticks me off. I know what happened. I'm not stupid out there. Haters are going to hate like that. "
Holland has already started to rehab the injury with range-of-motion exercises. He will be re-evaluated in about six weeks.
"The first day of rehab went well," he said. "That's where it starts. I'm just going day-by-day. My goal is to strengthen the knee as much as I can so when I do get back I won't have any issues at all. I want to get back to 100 percent and help my teammates as soon as possible."