Rangers' Holland continues to strengthen knee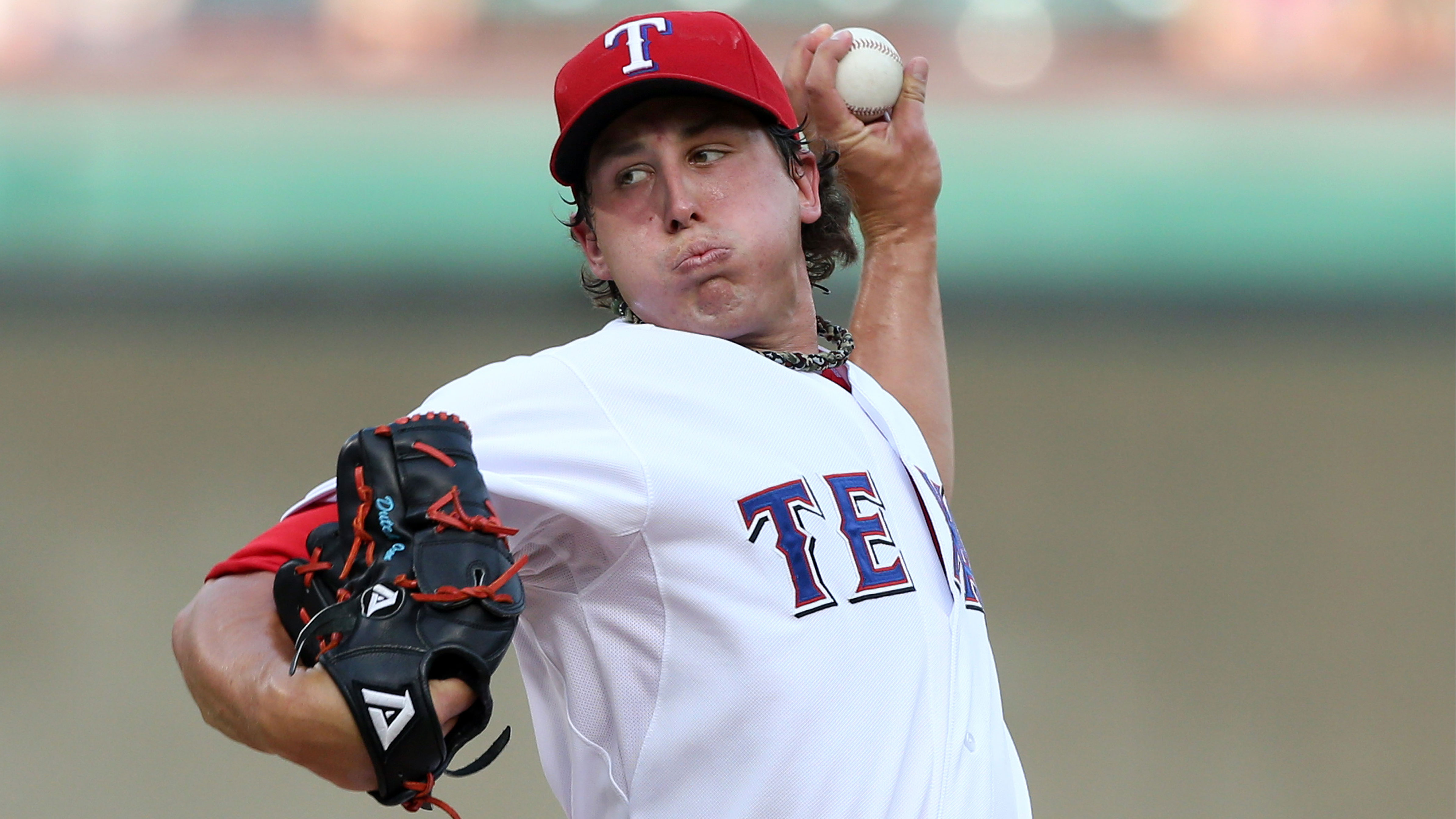 ARLINGTON, Texas – Texas left-hander joked that he was working at first base Monday because he planned on taking Prince Fielder's job.
While there's no chance of that happening, the work at first was another step in the rehab process for Holland, who is recovering from microfracture surgery.
Holland did the work at first base with Texas manager Ron Washington to work on the range-of-motion in his left knee.
"The whole purpose of our thing was to help him build some stamina in his legs," Texas manager Ron Washington said. "Going to the glove side he was fine. Going to his hand side where he has to use his left leg he just hasn't gotten used to that yet. It's a new leg his has to get used to."
Holland faced hitters in Arizona last week and is slated to throw a bullpen Tuesday in Arlington. But he's still not ready for a rehab assignment.
"I definitely feel I'm getting closer but I know if I was to ask to go play it wouldn't happen," he said. "My leg's not as strong as I want it to be. That's the big thing. We're trying to get it stronger."
Holland said the issue may not be so much the strength of his knee as it is his trust that knee will hold up to everything that's required in a game.
"Being able to trust me knee, that's the main thing," he said. "You've got to be patient. That's the hard thing.
Holland will return to Arizona Friday to continue his rehab and face hitters again.