Rangers hire Oliver as special assistant to GM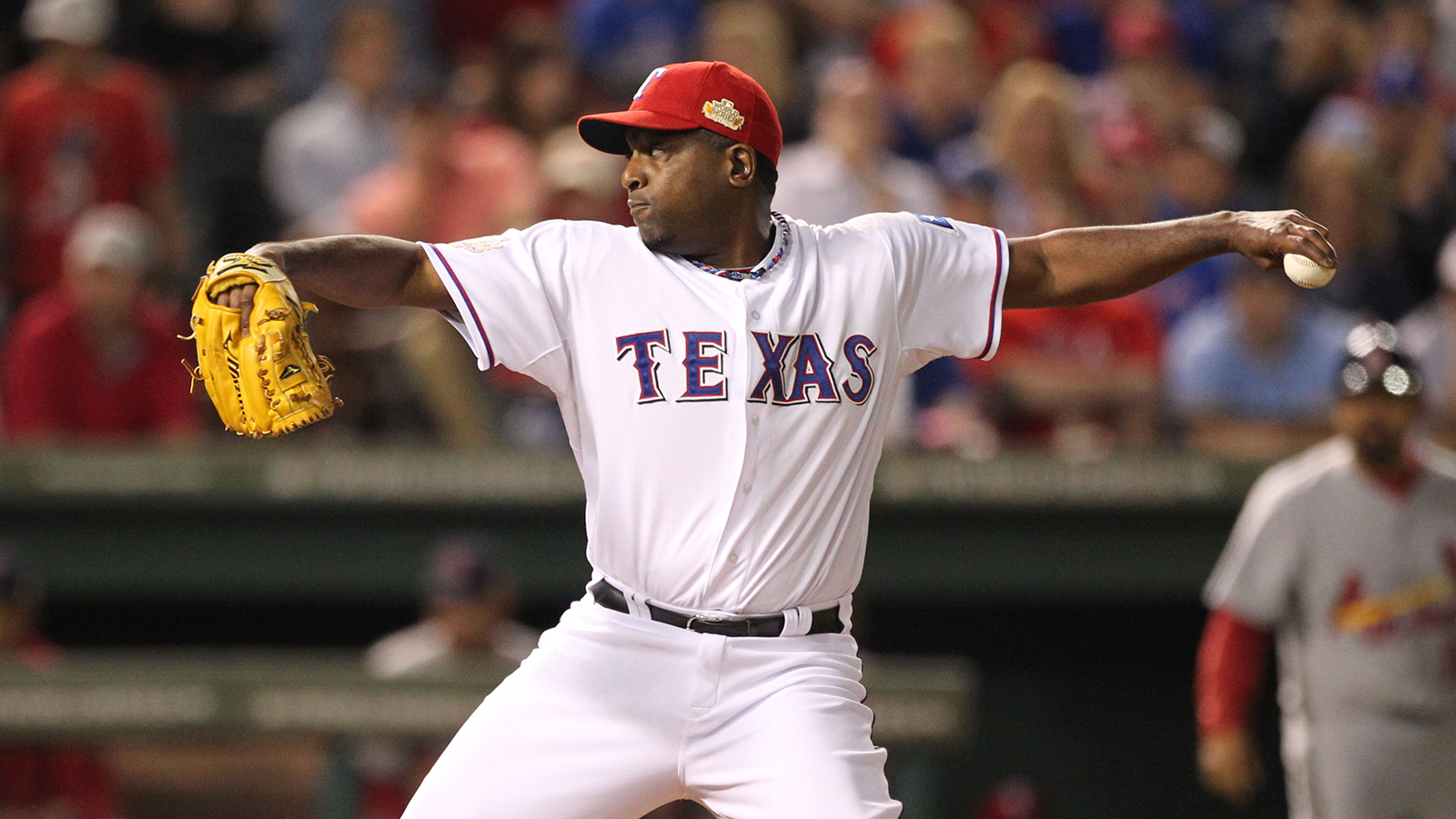 The Texas Rangers are building an impressive list of special assistants to general manager Jon Daniels.
Former Texas pitcher Darren Oliver is the latest to join the ranks that also includes Hall of Famer Greg Maddux, future Hall of Famer Ivan Rodriguez and Gold Glove shortstop Tony Fernandez.

Oliver, who retired last year after a 20-year career, will work with Daniels in a variety of areas with an emphasis on pitching.

Oliver is hoping that his playing experience will be a plus when dealing with players.

"They may be more honest with me as opposed to somebody else," Oliver said. "That's valuable. I probably would be the same way if I was a young kid and I saw a guy come to my minor-league affiliate or even in the big leagues who had played in the big leagues for a long time. I'd feel more comfortable with him."

Since Oliver retired he's worked with the club. He was at the team's pitching mini-camp in January, traveled to the Dominican Republic and also was at spring training.

"There are some guys you can see it coming," Daniels said of Oliver. "He's a guy that pitchers want to talk to, players want to talk to. He's a guy we can relate to and gives us a different perspective given his playing career. He's kind of a common-sense guy. Both on and off the field there's a lot he can teach the players and a lot he can help us with."

Oliver lives in Southlake. He had three stints with Texas in his career, playing for the Rangers from 1993- 1998, 2000- 2001 and 2010 -2011. He worked as a starter and reliever during his time with Texas and completed the Texas portion if his career with a 60-54 record.
Oliver was 118-98 in 766 appearances during a career that included stops in St. Louis, Boston, Colorado, Florida, Houston, New York Mets, Los Angeles Angels, and Toronto in addition to his stints with the Rangers.
Daniels said the club has also talked to the recently retired Michael Young about joining the organization in some capacity. Daniels said there's a chance nothing will be finalized on that front until 2015.