Rangers get Gimenez and DFA Kirkman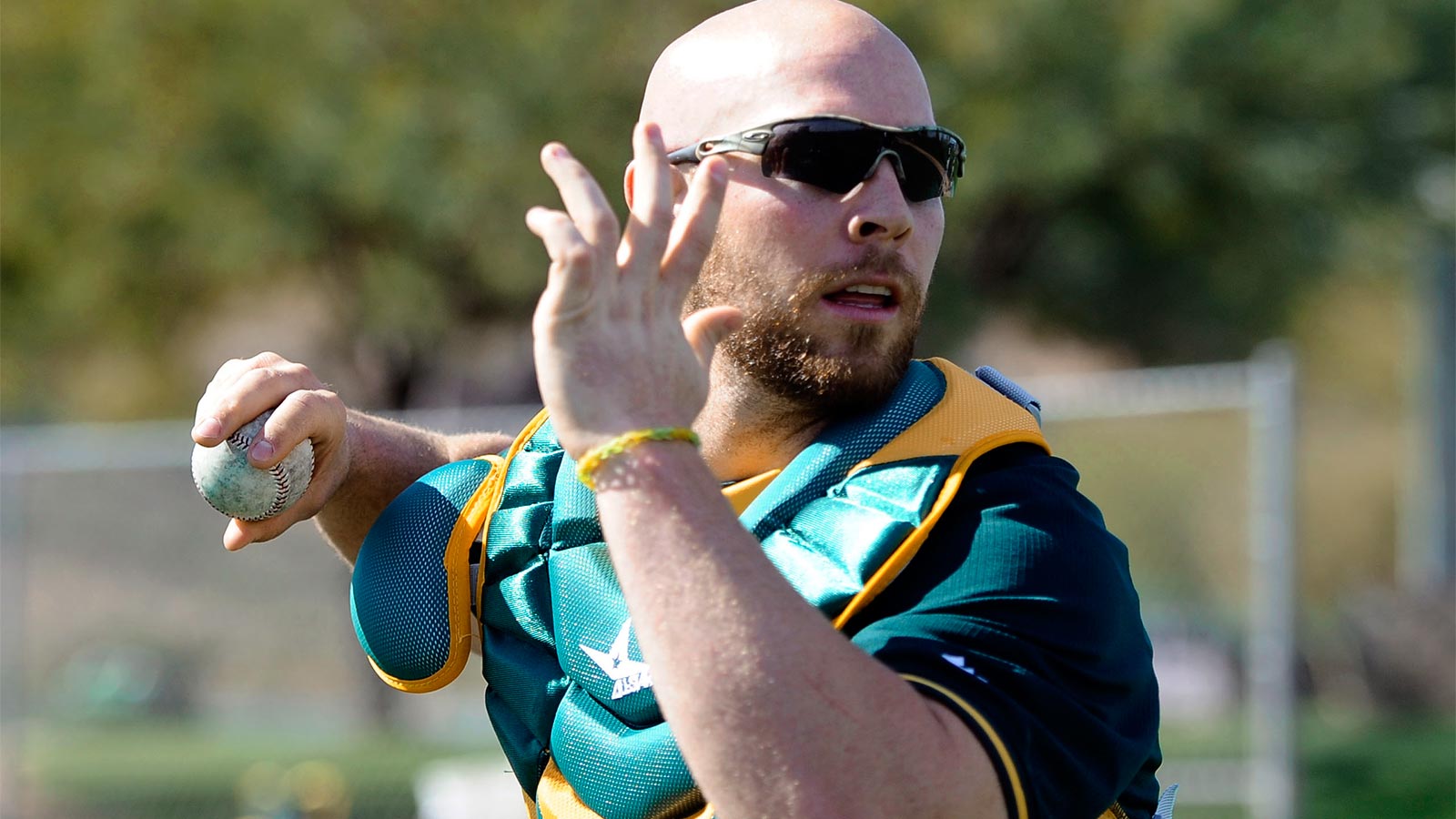 The Texas Rangers continued to tinker with their roster, adding catcher Chris Gimenez on a waiver claim from Oakland and designated left-hander Michael Kirkman for assignment.
Gimenez it .242 this spring for Oakland and has played in 143 games in the majors since 2009. He has a career average of .199. The Rangers are searching for catching depth because of the injury to Geovany Soto and added Chris Snyder to the roster last week.

To make room for Gimenez on the 40-man roster, the Rangers designated Kirkman.

Kirkman has pitched in 82 games for Texas over his career with a 5.17 ERA. He was in the mix for the long-man job with the club this spring but posted a 5.25 ERA with eight walks in 12 innings.

The Rangers have 10 days to trade, release or outright Kirkman. Kirkman made his Texas debut in 2010 and has spent parts of the last four seasons with the big-league club. He was on the Opening Day roster last year but struggled early and then was sidelined because of skin cancer on his right triceps.

The club also signed right-hander Scott Baker to a minor-league deal. Baker is expected to begin the season in Triple A Round Rock. He has 63 wins between the Twins and Cubs and was a 15-game winner in 2009. He was in camp with Seattle this spring.