Rangers' Figueroa has torn UCL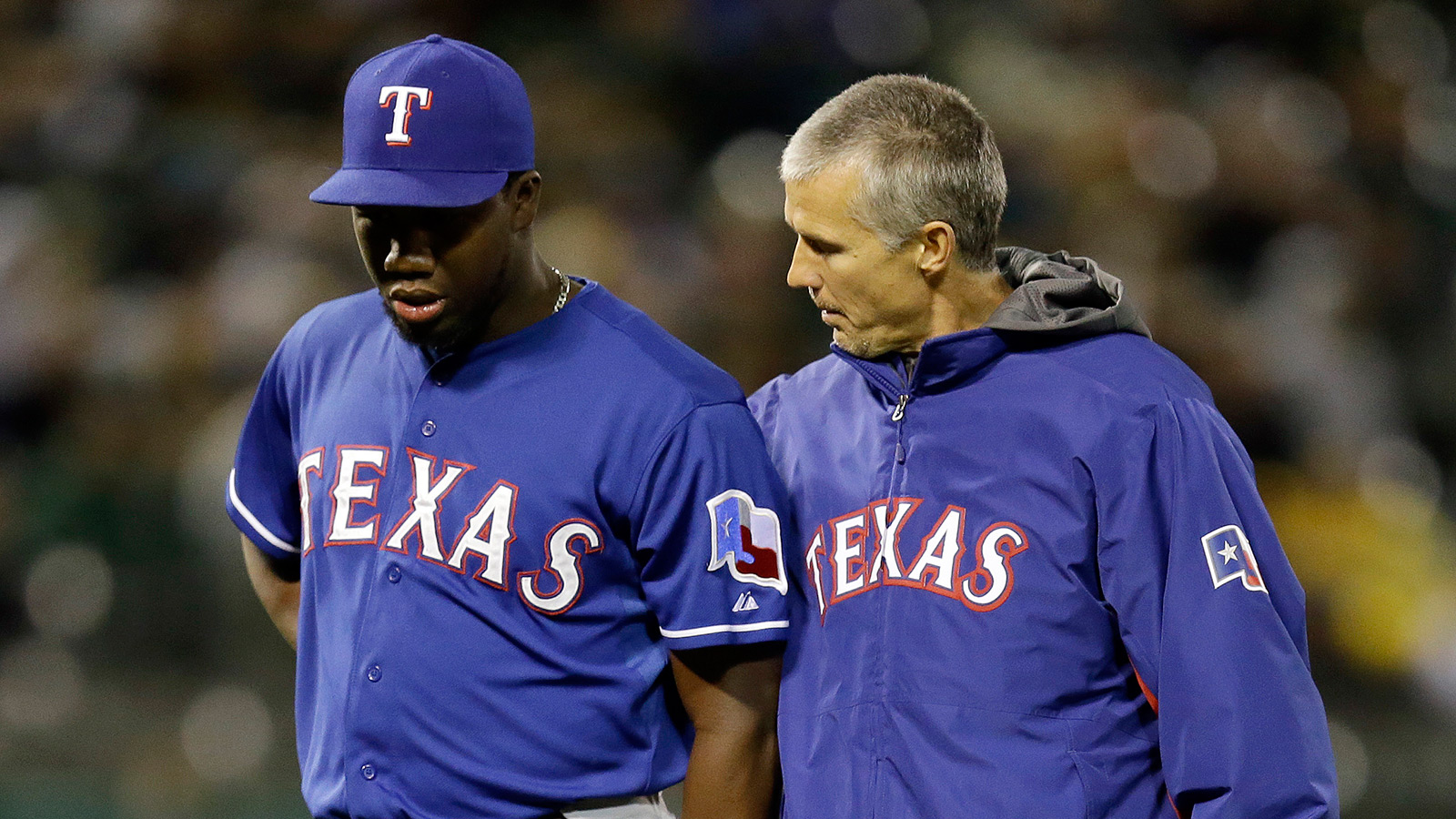 The Texas Rangers may be in first place in the American League West but that has nothing to do with the luck the team has had on the injury front.
Their struggles with injuries continued on the off day too.

Left-hander Pedro Figueroa, who went on the disabled list Wednesday, was diagnosed with a torn UCL in his left elbow as well as flexor tendon damage by team doctor Keith Meister. Figueroa, who has had Tommy John surgery before, could have it again next week. Figueroa had Tommy John surgery the first time in June of 2010.

Figueroa (2-1) left Tuesday's game at Oakland after throwing just one pitch.

Texas third baseman Kevin Kouzmanoff, who was the American League player of the week last week, flew back to Texas Monday to have his sore lower back examined by Dr. Drew Dossett. Kouzmanoff hasn't played since Monday because of the back issue. He's had back issues in the past.

The good news for the Rangers is that Adrian Beltre is expected to be activated from the disabled list for the team's series against Seattle.

Texas general manager Jon Daniels also said that Shin-Soo Choo's left ankle continued to improve. Choo left Monday's game against Oakland after hitting first base awkwardly. An MRI revealed no high-ankle sprain and Daniels believes that Choo can avoid a disabled list that already has 11 Rangers on it.

Meister has been busy this week. Neftali Feliz visited him for general soreness in his right arm. An MRI revealed no structural damage in the Round Rock pitcher's arm. He' on anti-inflammatory medicine but will be placed on the minor league disabled list.