Rangers fans get new villain in Kinsler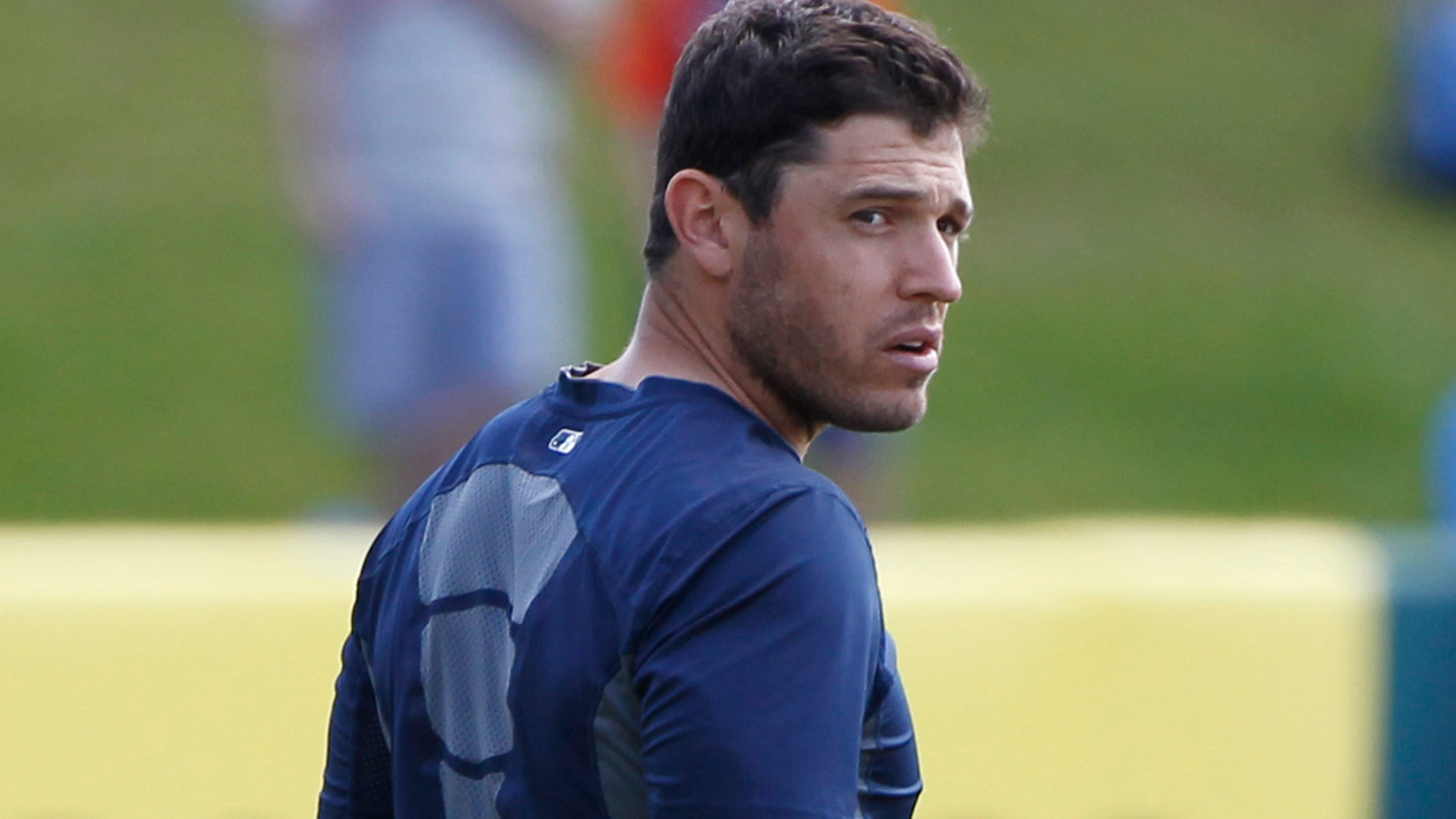 As far as graceful exits go, Ian Kinsler didn't stick the landing Tuesday when an upcoming ESPN the Magazine story hit the Internet. And the biggest winner in Kinsler's clueless comments might've been Josh Hamilton, who couldn't conceal his joy at being able to share his villainy with an ex-teammate.
Not any fun being in the Texas doghouse, is it @IKinsler3?

— Josh Hamilton (@thejoshhamilton) March 4, 2014
Kinsler didn't take the sharp stick to the Rangers fan base like Hamilton did last spring, so perhaps he'll be spared to a certain extent. He just came across as a petulant child. In other words, he sounded a lot like Ian Kinsler.
He made a half-hearted effort to discredit some of the story Tuesday, but the damage had already been done. I spoke to the author of the report Tuesday on local radio, and he stood by every word of his report. The interview was conducted over a two-day period last month as Kinsler prepared for his first spring training with the Detroit Tigers. It's pretty obvious he was trying to settle a score with Rangers general manager Jon Daniels.
"Daniels is a sleazeball," Kinsler was quoted saying. "He got in good with the owners and straight pushed [Nolan] Ryan out. He thought all the things he should get credit for, Ryan got credit for."
This is the same "sleazeball" that fought for Kinsler to have a five-year, $75 million contract in April 2012. Daniels wanted Kinsler to be a cornerstone of the organization. But that part of the story doesn't surprise me. Kinsler watched as his close friend Michael Young became somewhat marginalized by Daniels. He also didn't like the Rangers asking him to consider a move to first base to make room for Jurickson Profar at second base. And then he felt like the Rangers discarded him without much thought in trading for Prince Fielder. It's completely understandable Kinsler would feel some bitterness toward Daniels, but what did he have to gain by calling him a sleazeball in a public forum?
Kinsler also said he hoped his former team would finish "0-162" this season. And he talked about being excited to play baseball for the first time in several years. If this Rangers fan base is going to seize on one aspect of Kinsler's comments, this is a good place to start. You would think a guy with lucrative contract coming off back-to-back trips to the World Series would've been plenty excited about playing for the Rangers. But Kinsler felt scorned by the organization, so he was critical of everything and everyone, with the exception of Nolan Ryan.
Kinsler suggests that Ryan's ego was the only one that didn't run amok after those trips to the World Series. And so like Young before him, Kinsler's placing most of the blame on Daniels. Maybe someday that relationship will thaw, but it doesn't really matter at this point.
Daniels' biggest mistake was thinking Kinsler could emerge as a strong leader after all those years with Young. He wasn't ready for the responsibility, and that's one of the reasons he's excited about playing in the shadows of Tigers stars such as Miguel Cabrera, Justin Verlander and Max Scherzer. Some folks feel honored to be placed in leadership positions. But Kinsler felt like it was a hassle.
"I was bogged down," he says. "They wanted me to lead these young players, teach them the way to compete, when the only thing I should be worried about is how I'm performing in the game."
Surely Kinsler remembers how much he learned from being around players such as Mark Teixeira and Young early in his career. It seems that it would be natural for him to do the same for players coming behind him. But Kinsler apparently found it exhausting to worry about anyone but himself.
The Rangers misjudged his willingness to sacrifice for the team and decided to trade him while he still had some value. I think history will be kind to Kinsler's career with the Rangers, but fans will probably want to give it a few years.
There's a new villain for Rangers fans to mock. And quite frankly, Josh needed the company.
In late June, cue the "sleazeball" chants at The Globe.