Pitching clunker dooms Rangers against Phillies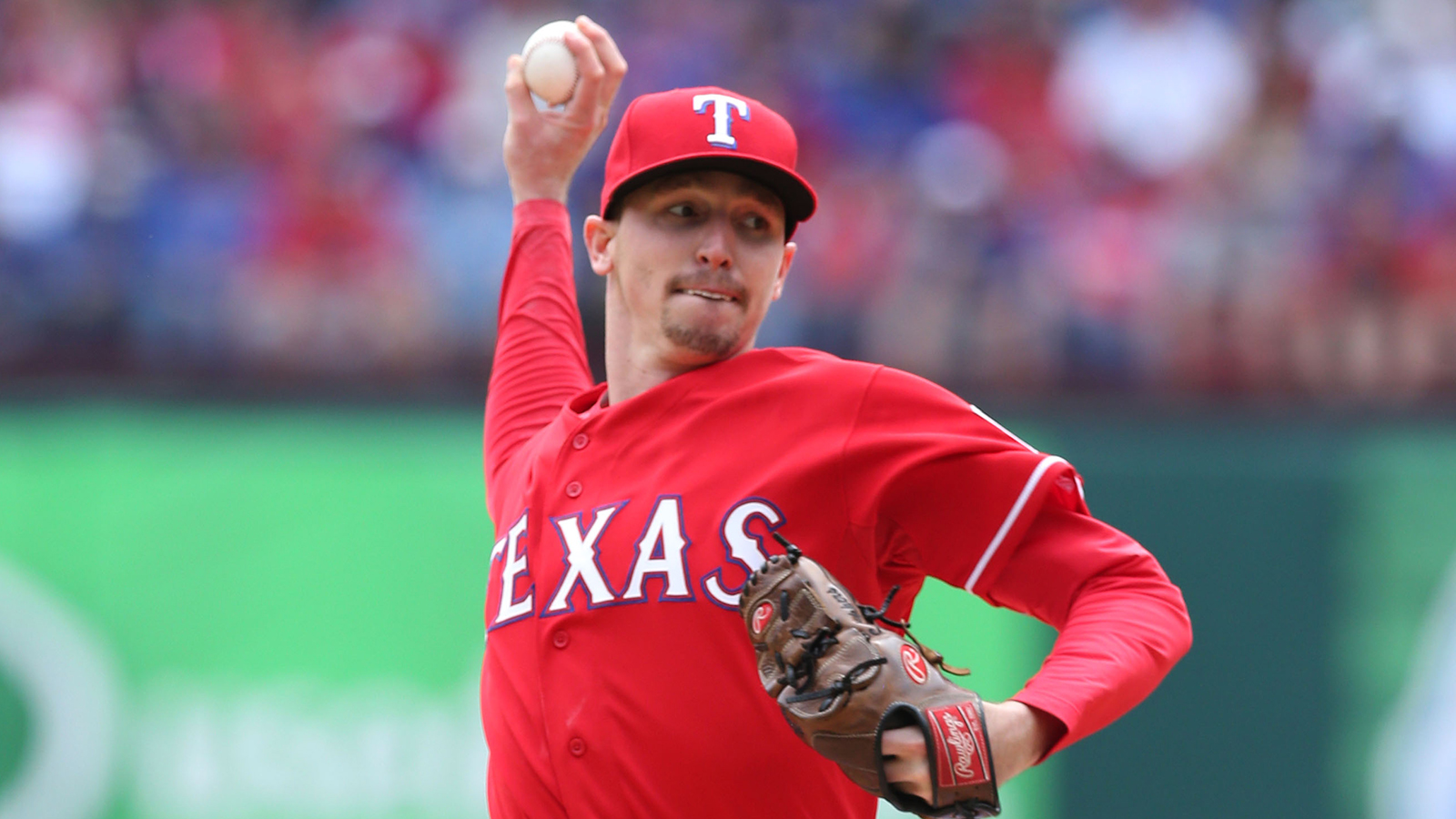 ARLINGTON, Texas – After a historically bad Opening Day Texas Rangers manager Ron Washington was able to keep things in perspective Monday.
"We'll get better as we move along," Washington said.
There's certainly plenty of room for that after a 14-10 loss to Philadelphia in which the Rangers allowed more runs in a season opener than they had in franchise history.
Starting pitcher Tanner Scheppers was bad (seven earned runs in four innings) and the bullpen provided almost no relief as the Phillies pounded out 17 hits, drew four walks and scored 11 of their runs with two outs.
The poor pitching overshadowed a big day offensively and put a damper on Opening Day in front of 49,041 at Globe Life Park in Arlington.
Scheppers, who was the first pitcher to make his first major-league start on Opening Day since Fernando Valenzuela in 1981, started the game with a perfect first inning.
That would be it for perfection from the Rangers' staff Monday though as it turned out to be the only perfect inning for Texas.
Scheppers was tagged for six runs in the second inning, with all six scoring with two outs. Three walks didn't help. Neither did a Cody Asche squibber against the shift. But it was Jimmy Rollins' grand slam that set the tone for the day for the Texas hurlers, as it put the Phillies up what at the time seemed like an insurmountable 6-0 with ace Cliff Lee on the mound.
"I just think getting ahead of hitters," Scheppers said of his struggles. "I think overall it was a bad outing you'd like to forget and move onto the next one. The nerves were fine. It had nothing to do with it. I just started to get too fine and just made bad pitches."
Despite Scheppers' start, in which he became the first Texas starter to allow at least six earned runs since Nick Tepesch on June 17, 2013, he didn't figure in the decision.
That was because the Texas offense was up to the task, touching Lee for four runs in the second inning and three more in the third. By the time Scheppers exited after four innings, the game was tied.
Unfortunately for the Rangers, the bullpen did nothing to slow down the Philadelphia offense. Newcomer Pedro Figueroa allowed two runs in the fifth inning and then the combo of Figueroa and Alexi Ogando were touched for four more in the sixth as the Phillies took a 13-8 lead.
The remade Texas bullpen could do nothing to slow down Philadelphia as Figueroa, Ogando and Shawn Tolleson each allowed runs.
"It happens," said new Texas first baseman Prince Fielder, who went 1 for 5 in his Texas debut. "They played their hardest but it didn't work out. It wasn't enough today but hopefully tomorrow it will be enough to get the win. It was one of those days and tomorrow we expect to be better."
Despite the pitching woes, the Rangers had a chance to get close even when they were down 13-8. They scored two runs in the seventh inning and had the bases loaded with Elvis Andrus at the plate. But Anthony Bastardo got Andrus to ground out to second to end the threat on a day in which Texas went 7 for 14 with runners in scoring position.
"It just ended up being one of those days but there are a lot of good things ahead," Washington said. "You want to stop giving up runs with two outs. Those are supposed to be the most difficult runs to get. When you can get those types of runs across the board those are the runs that end up winning a ballgame. There are some things we definitely correct but it's only one ballgame and we'll get better as we move along."