Rangers Darvish fastest to 500 strikeouts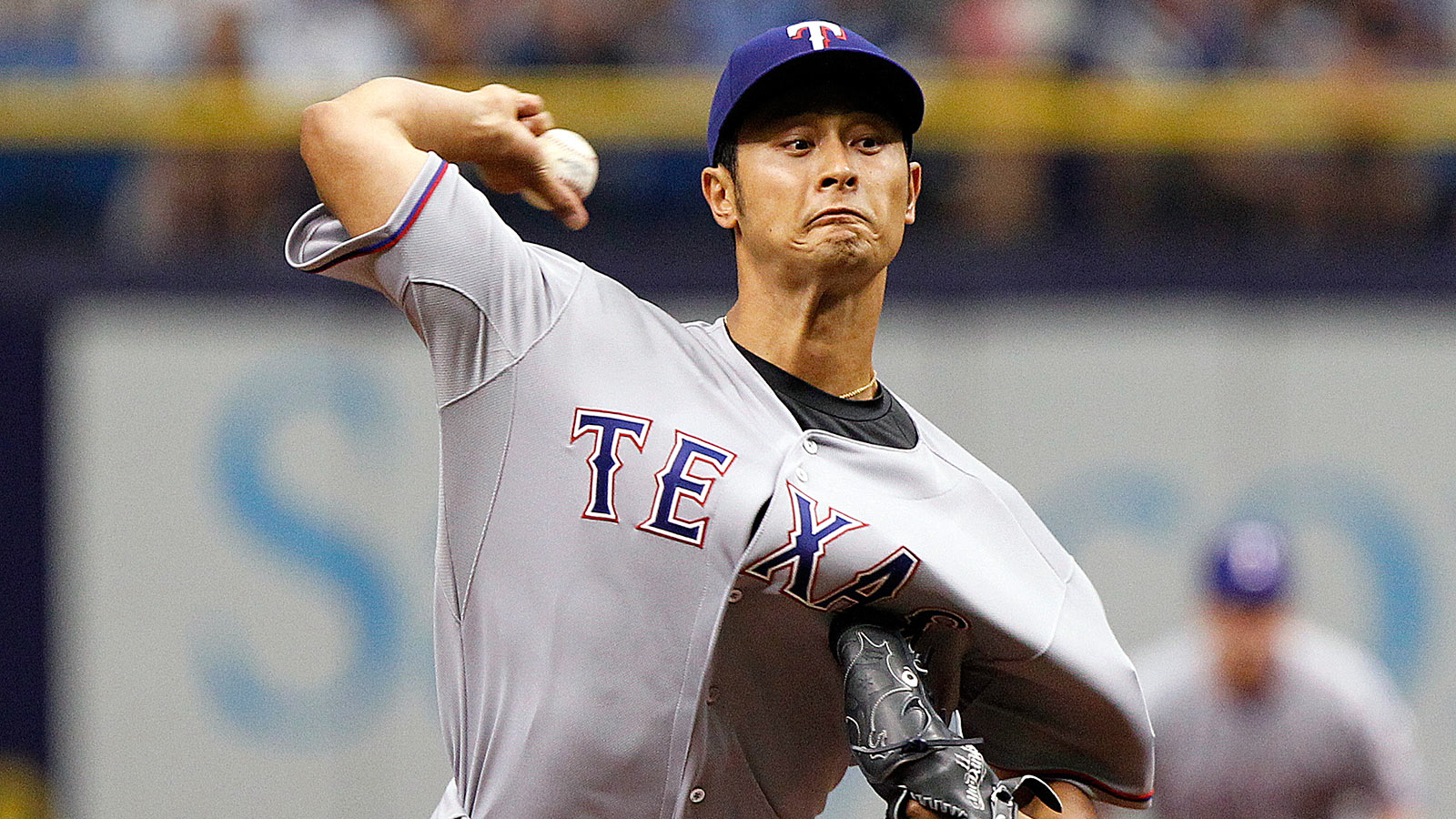 Yu Darvish returned to the Texas Rangers starting rotation on Sunday, taking home his first win of the season and breaking a MLB record in Tampa Bay.
With Darvish's second strikeout of the game on Sunday, he became the fastest pitcher in Major League history to reach 500 strikeouts as a starter.
Darvish set the mark in just 401 2/3 innings, breaking the previous record held by Kerry Wood of 404 2/3 innings.
Darvish fanned six batters over seven scoreless innings as the Rangers defeated the Rays 3-0 in Tampa.