Rangers bringing in lefty Saunders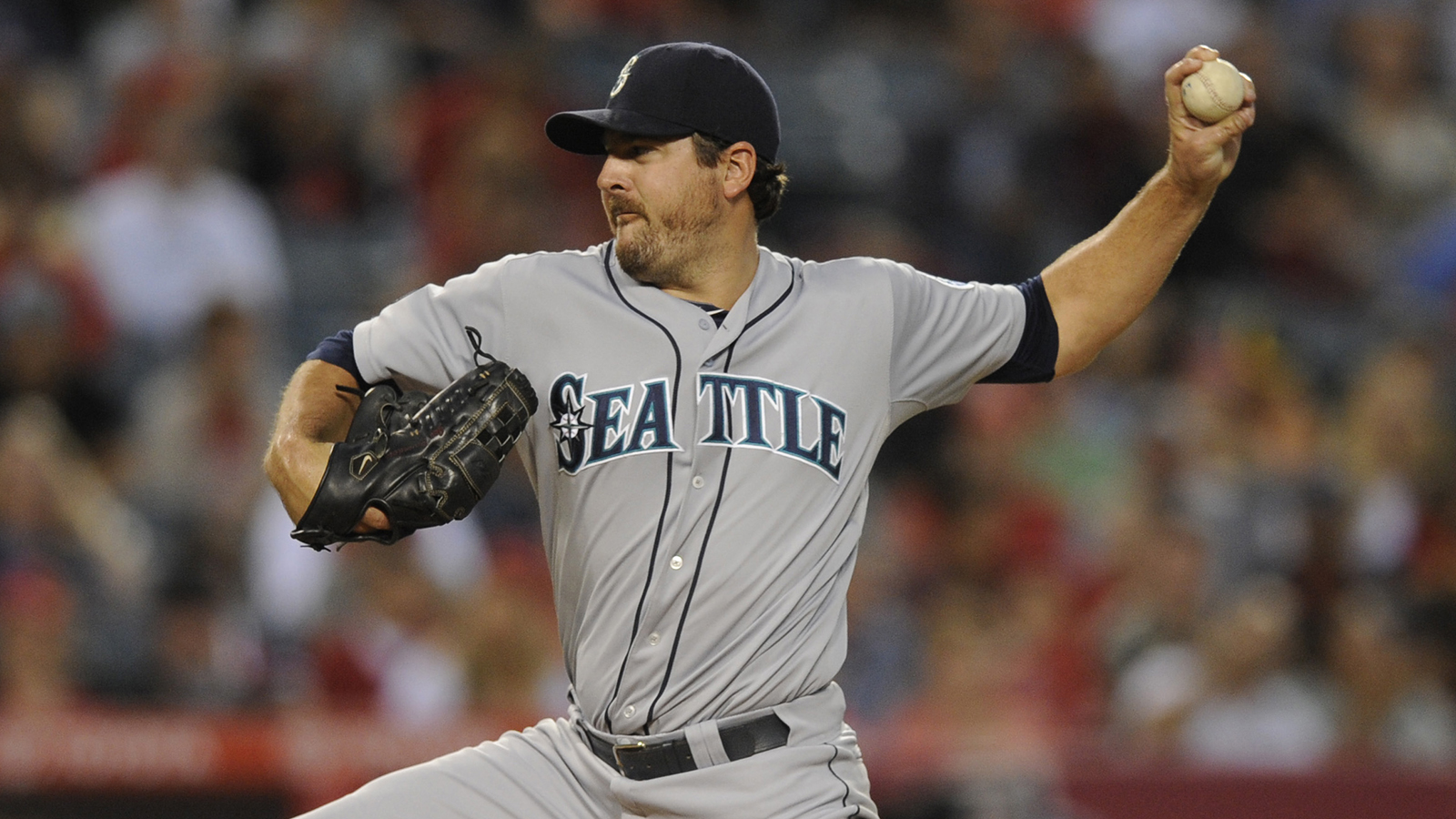 Add another name to the competition for the back end of the Texas Rangers rotation.
The Rangers will add left-hander Joe Saunders to the already crowded but questionable mix for a starting spot, according to a source.
Saunders, 32, went 11-16 for Seattle last year with a 5.26 ERA. He threw 183 innings and surpassed the 30-start mark for the fifth time in his career. Saunders is a dreadful 1-7 in eight regular-season starts at Globe Life Park with a 8.58 ERA, his highest mark for any park. But he beat the Rangers with 5 2/3 innings of one-run ball in the 2012 wild-card game with Baltimore.
The Rangers have two locks for the rotation with Yu Darvish and Martin Perez. Alexi Ogando would appear to have a third spot locked up too.
But with Matt Harrison unlikely to be ready to start the season because of his sore back early in spring, the club has a need for help. Tommy Hanson makes his Cactus League debut Wednesday. Colby Lewis, trying to become the first major leaguer to pitch after having hip resurfacing surgery, recorded just two outs in his Monday start. Nick Tepesch, Robbie Ross, Michael Kirkman and Tanner Scheppers are also being stretched out as starting candidates.