Rangers' anti-wave sign takes swipe at LeBron James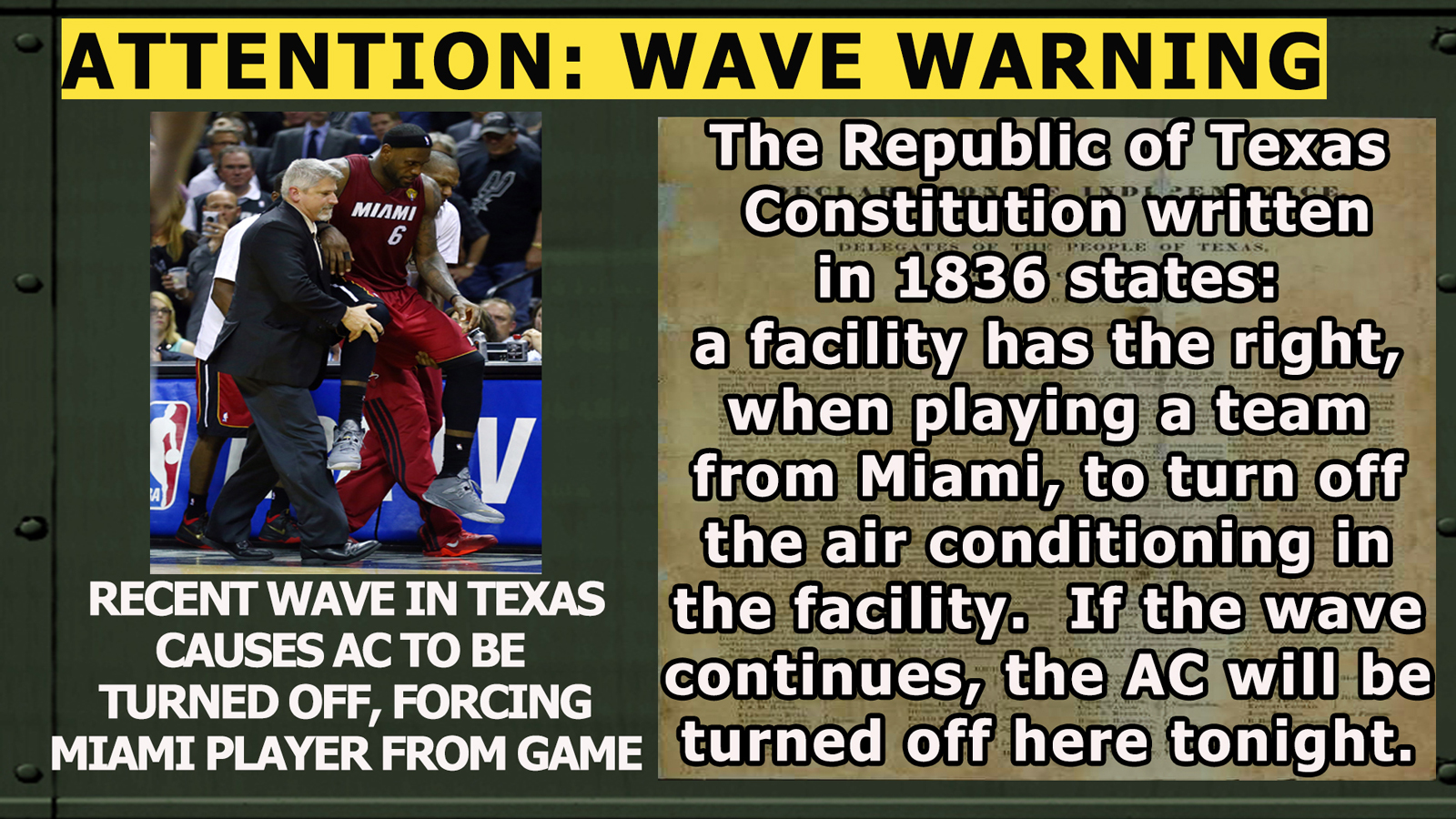 Morgan, the Texas Rangers public-address announcer, knows the majority of his fans at Globe Life Park don't like the wave. He also knows that Miami Heat superstar LeBron James took a lot of heat for his cramping issue during Game 1 of the NBA Finals last week.
That led to his latest plea on the video board at the park to try and get fans to stop doing the wave, one that debuted Wednesday both poking fun at the Miami superstar and the wave faithful.
Of course it debuted against the Miami Marlins.
"After watching the first NBA game in San Antonio and the problem they had with their air conditioning, knowing Miami was coming up, I was trying to think of someone to tie that into us," said Morgan. "I came up with a plan around noon yesterday using Texas laws that you can turn off air conditioning if playing a team from Miami, then just tied it into a wave warning."
Morgan has run anti-wave warnings on the board for years, using everyone from Walker Texas Ranger to Charlie Sheen's Major League character to try and encourage fans to stop doing the wave during games.
The lengthy message posted with the picture of James might have actually accomplished the feat.
"It appeared to me that this one last night actually stopped the wave just because they stopped to read it," Morgan said.
We can only hope.