Hanson looks to recover from tough season and help Rangers' rotation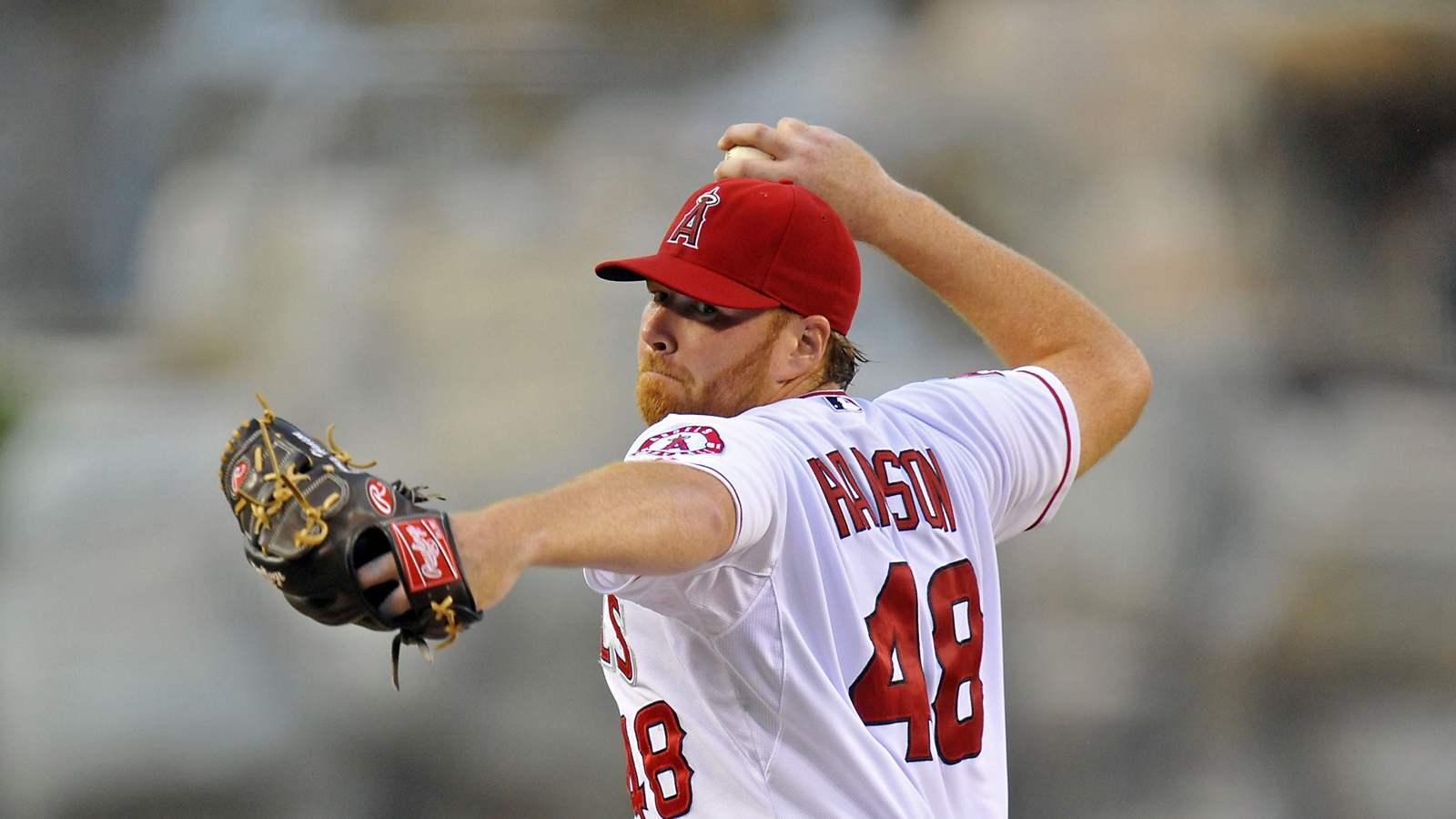 The Texas Rangers have coveted Tommy Hanson ever since they scouted him in 2007, when they were trying to put together the pieces for the blockbuster Mark Teixeira trade with the Atlanta Braves.
They don't have to covet him anymore.
Texas signed Hanson to a one year, $2-million deal Friday and now hopes he can regain the form that made him a key piece of the Atlanta rotation for four years.
That's what Hanson is looking for too.
"The Rangers have a great team," Hanson said. "We thought that was going to be the best fit for me with being able to go in and make the rotation and be a big part of the team. We thought Texas was the best choice and here we are now."
If Hanson pitches like he did in four seasons with the Braves, he'll be the steal of the offseason. He reached double figures in wins four-straight years before being traded to the Los Angeles Angels before the 2013 season.
Nothing went right for Hanson in his year with the Angels. The death of his stepbrother led to stints on the bereavement list and restricted list and Hanson struggled mentally with the loss. He also spent time on the disabled list with a strained right forearm and ended the season with a 4-3 record and a 5.42 ERA.
But now Hanson has changed his mechanics, is healthy and has had time to deal with his stepbrother's death.
"It was just up and down from the get go," Hanson said of 2013. "After the passing of my brother and then from then on, it was up and down all year. It was a tough year obviously. I'm looking forward to coming out and doing a lot better this year and doing my best to help the Rangers win as many games as possible."
Hanson said health isn't an issue. He's been throwing for two months and also tweaked his workout routine.
He's ready to compete for a job in a Texas rotation that has several question marks. Texas general manager Jon Daniels knows the rotation has potential if starters like Hanson, Matt Harrison, Colby Lewis and Alexi Ogando are healthy.
"I feel good saying we have a lot of winning pieces on the major league club," Daniels said. "It will be kind of fun challenge and exercise for us. Between Tommy and Colby and Matt Harrison and Alexi you've got some guys that when they're right are some legitimate winning pieces. We feel good about each one of them. We'll see what happens when we get to spring training."
To make room for Hanson on the 40-man roster the Rangers put left-hander Joseph Ortiz on the 60-day disabled list with a fractured left foot. Ortiz was hurt last month when his foot was run over by a motorcycle.