Rain cuts short rehab start for Harrison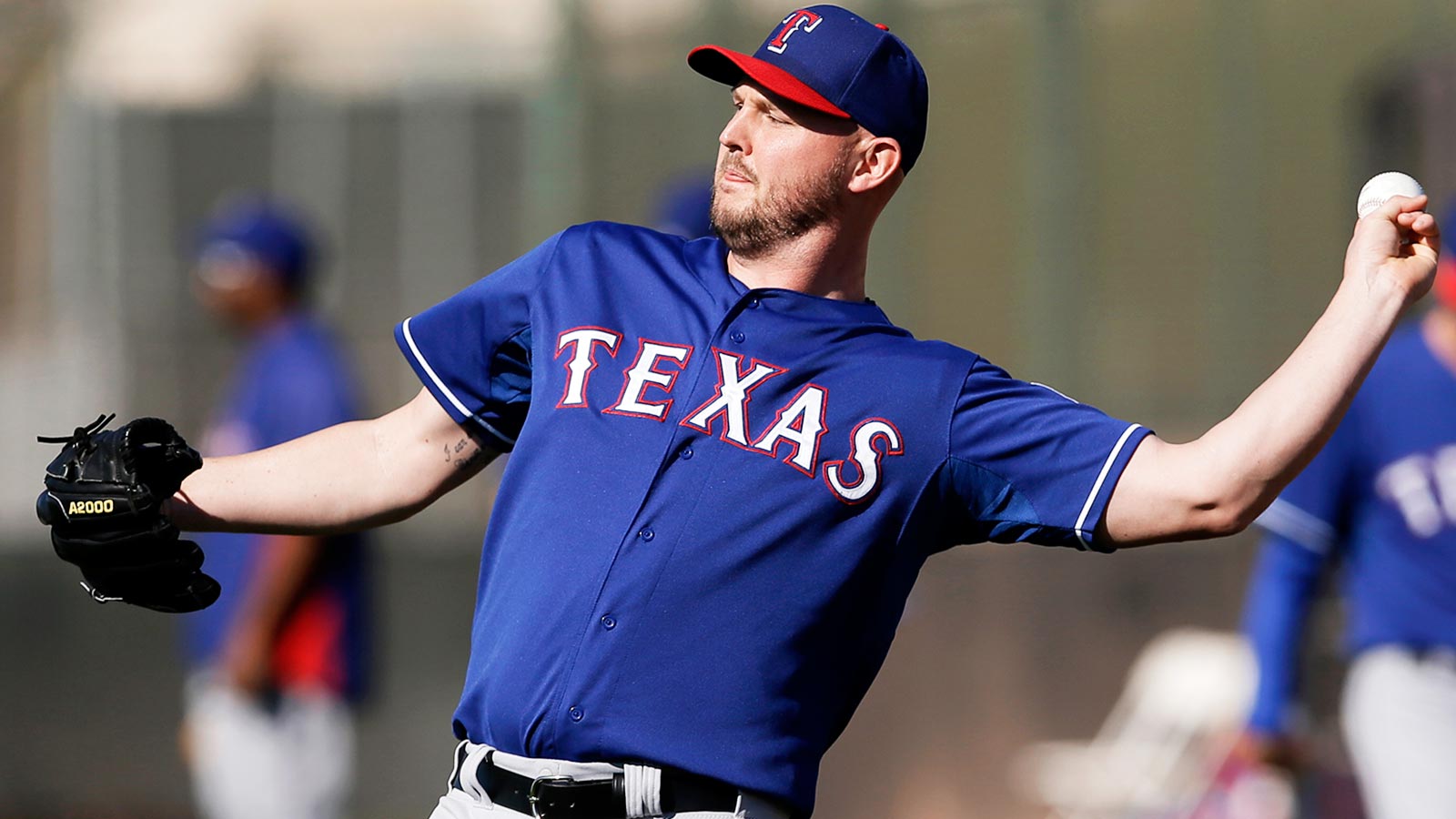 FRISCO, Texas – The plan Thursday was for Texas left-hander Matt Harrison to throw four innings or 65 pitches in his first rehab start for Double A Frisco.
Mother Nature had another idea.
Harrison, who is on the disabled list after a sore back slowed him in spring training, has his start against Northwest Arkansas halted by the weather in the top of the third inning after throwing just 42 pitches. Harrison had a shaky first inning, needing 30 pitches to get three outs and surrendering two runs, but he zipped through the second before rain hit Dr Pepper Ballpark.
He threw just two pitches in the third inning before play was stopped.
"I know in the first inning after I got two outs I maybe relaxed a little too much and got out of my rhythm and maybe lost the strike zone for a few batters," he said. "I picked it back up in the second inning back and starting attacking hitters, getting ahead of guys and staying ahead of guys. I felt fine. I feel fine now. It was unfortunate I had to be shut down that quickly."
Harrison hopes the short start doesn't alter the plans for his return to Texas. He is still targeting April 23 as his return date to the Rangers but he knows the purpose of the rehab starts is to build up his pitch count. Harrison said he threw enough pitches warming up Thursday that he doesn't believe the rainout should change the plan.
He expects to make another four-inning start Tuesday for Frisco.
"Hopefully this doesn't change anything," he said. "The back's felt great every day, every start, in between."
Harrison retired the first two hitters but then allowed a double, a triple, a double and then walked a batter before getting a fielder's choice to end the first. He followed that up with a nine-pitch second in which he threw eight strikes.
For the game, he struck out two, walked one and threw 26 strikes with his fastball running from 88 to 92 mph.