QB Brewer rips Texas Tech after appeal denial, claims misdiagnosis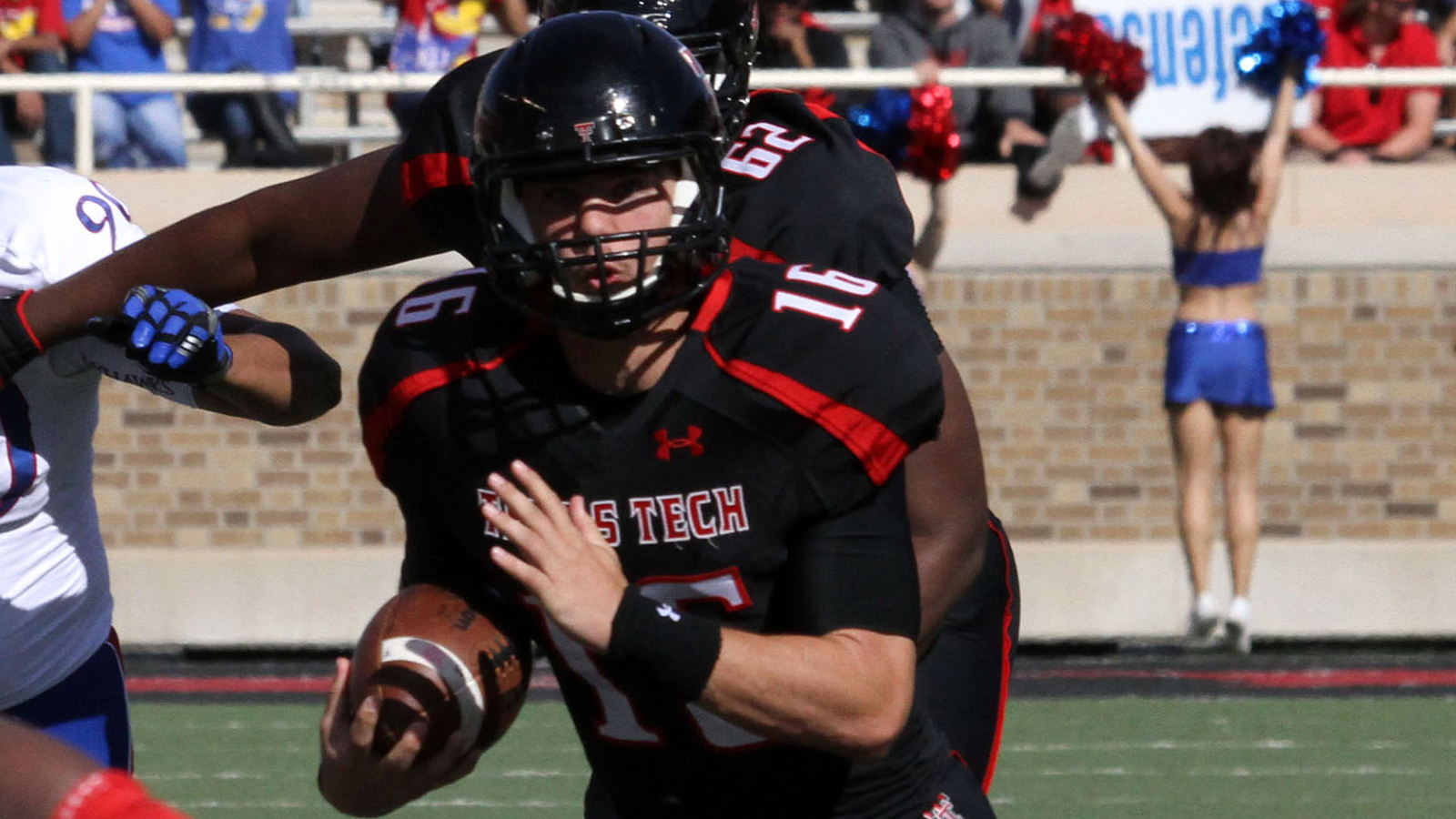 Michael Brewer hoped to transfer to Texas or TCU after receiving his degree in university studies from Texas Tech in May, but after the university denied his appeal, he's not happy and he's speaking his mind.
Brewer left the program in January and says Texas Tech misdiagnosed a back injury that occurred in June. That misdiagnosis slowed his ability to get back on the field.
"It was only supposed to be about a two-month injury, and it ended up being about a 4 1/2-month injury," Brewer told the Lubbock Avalanche-Journal. "I was diagnosed in June — misdiagnosed, actually — which set me back even further. They let me start to practice the beginning of two-a-days when I wasn't supposed to, which set me back again. It was just small things like that which continually set me back."
Texas Tech spokesman Blayne Beal adamantly denied that claim to the paper.
"Texas Tech has a highly skilled and knowledgeable medical team that's in charge of the well-being of our student-athletes," Beal said. "The well-being of our student-athletes is something we take very seriously, and we would never jeopardize the health of any student-athlete. Within a month of Michael's injury, Texas Tech sent him to a specialist, and he was under the care of that specialist from that point forward until his release."
Brewer said Texas Tech originally diagnosed him with a bulging disc, but when it didn't improve, Brewer went to see a specialist in Dallas who recently did Tony Romo's back surgery. He told Brewer it was "100 percent" a stress fracture and not a disc issue, and the best treatment was rest.
Last week, Kingsbury indicated in an interview that the back injury would not be an ongoing concern in Brewer's career.
In January, Baker Mayfield cited communication problems after leaving Texas Tech, and Brewer offered similar sentiments.
Brewer had been cleared to play against Kansas on Oct. 5.
"I'd been told the whole time leading up to that that I was going to play. Then coach Kingsbury had gone back and forth telling me I was going to play," he said. "Coach Kingsbury told me I was going to start for the Texas game, and then two days later called me back and told me that I'm not."
Brewer said he based his appeal and hopes to transfer to TCU or Texas because of their graduate programs, but said he wasn't given a reason why the appeal was denied, which made him believe the reason was football-related.
Brewer says he was not being allowed to transfer to Big 12 schools or schools in Texas, but Beal says Kingsbury would grant Brewer a release to a non-Big 12 school in Texas.
Brewer said he's unwilling to sit out a year like Mayfield plans to after transferring to Oklahoma, and will drop plans to transfer to TCU or Texas. He plans to visit an ACC and an SEC school in the future. Brewer's high school coach, Chad Morris, is the offensive coordinator at Clemson. Brewer said Clemson is an option, but is not the school he plans to visit this month.