Q&A with FOX Sports Southwest's Erin Hartigan on Big 12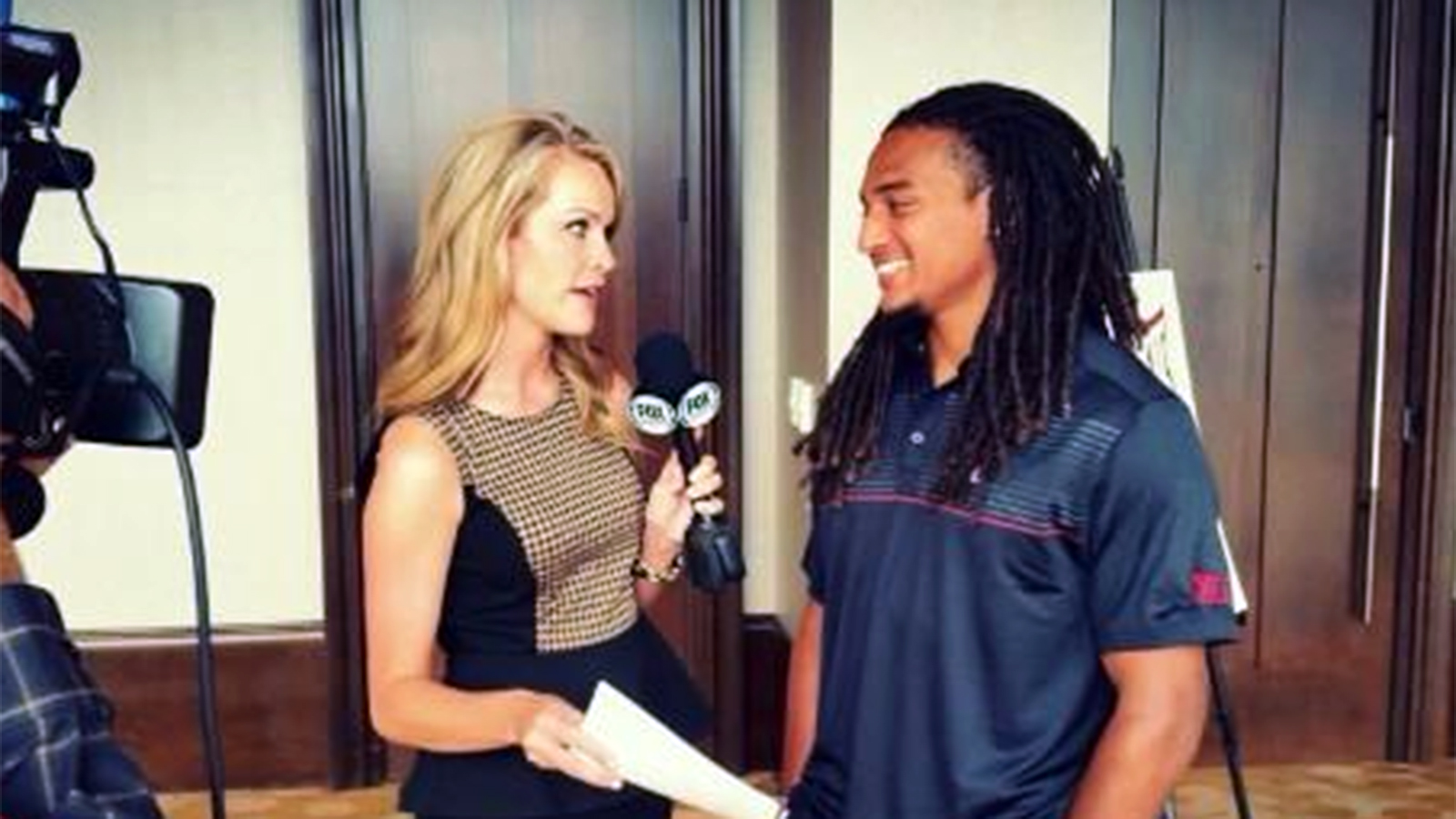 DALLAS — Two days. Ten teams. Over 500 media members.
And the best thing about it all: We are now less than six weeks away from the kickoff of the 2014-15 college football season.
And while I spent the last 48 hours dishing several questions, it's time now to turn a few on myself…
Q: After hearing from all the coaches and some players, what is your predicted order of finish in the Big 12?
Baylor, Oklahoma, Kansas State, Texas, Oklahoma State, Texas Tech, TCU, Iowa State, West Virginia, and Kansas.
I know Oklahoma is the preseason conference favorite, and I know the game is in Norman vs. the Bears, but this will be a Baylor team that the Sooners haven't welcomed in many years.
The Longhorns moved up in my list — from fourth — because Charlie Strong made it very apparent that it's his way or the highway and accountability is what Texas has lacked over the past several seasons.
I really believe in Davis Webb taking the next step in large part because of the confidence he will be playing with in Year 2, confidence that trickles down from that head coach of his who is also feeling much more comfortable with a year in Lubbock under his belt. I dropped the Horned Frogs because it appears like they could be without Big 12 Preseason Defensive Player of the Year Devonte Fields.
Q: Did anything you hear at Big 12 Media Days change your perception about any team?
I have to give it to Charlie Strong. He was noticeably more comfortable in front of the media, much more so than he was during his initial press conference, and his players have clearly bought in.
Quandre Diggs was very outspoken about his desire to help the staff weed out players that don't want to be there. He was very candid without crossing any lines, but he tiptoed near them when talking about accountability, which was nice to see.
These are the types of players that Strong needs to fill his roster with. I think he has enough of them — Diggs, Dominic Espinosa, Malcolm Brown, Johnathan Gray — to turn this thing around more quickly than people think.
Q: Are you convinced that a Big 12 team will make the College Football Playoff after hearing from its coaches and players this week?
I am and I think it's going to come down to the game in Norman, Okla., on Nov. 8 between the Sooners and Baylor. Both teams have a great chance at being unbeaten heading into that game.
If the Bears get by OU they will finish conference play with three homes games against OSU, Texas Tech, and Kansas State. CFP league rep Oliver Luck will go to bat for Baylor if it repeats.
The Sooners would have to get a win out of Lubbock the following week and then beat KU and OSU at home to go undefeated.
Q: Of all of the high-profiled players in attendance, who did you feel handled the pressure the best thus raising their national profile?
Baylor QB Bryce Petty. He came in as the biggest name and legitimate Heisman Trophy candidate, and didn't shy away from the spotlight. He took questions head-on about the losses this team suffered on offense, namely Lache Seastrunk.
When asked to compare the Bryce Petty of today to the walking question mark a year ago, he said he hoped there wasn't much difference. He is still the Bryce Petty of old. The one who warmly welcomes adversity as well as that new target on his back.
Q: Which quote had most people talking?
Commissioner Bob Bowlsby's entire "cheating pays" talk obviously had folks buzzing- including SEC coaches, many of them on their own. And any time you have SEC talking Big 12, it's a good day in college football.