Positive reports coming on mending Rangers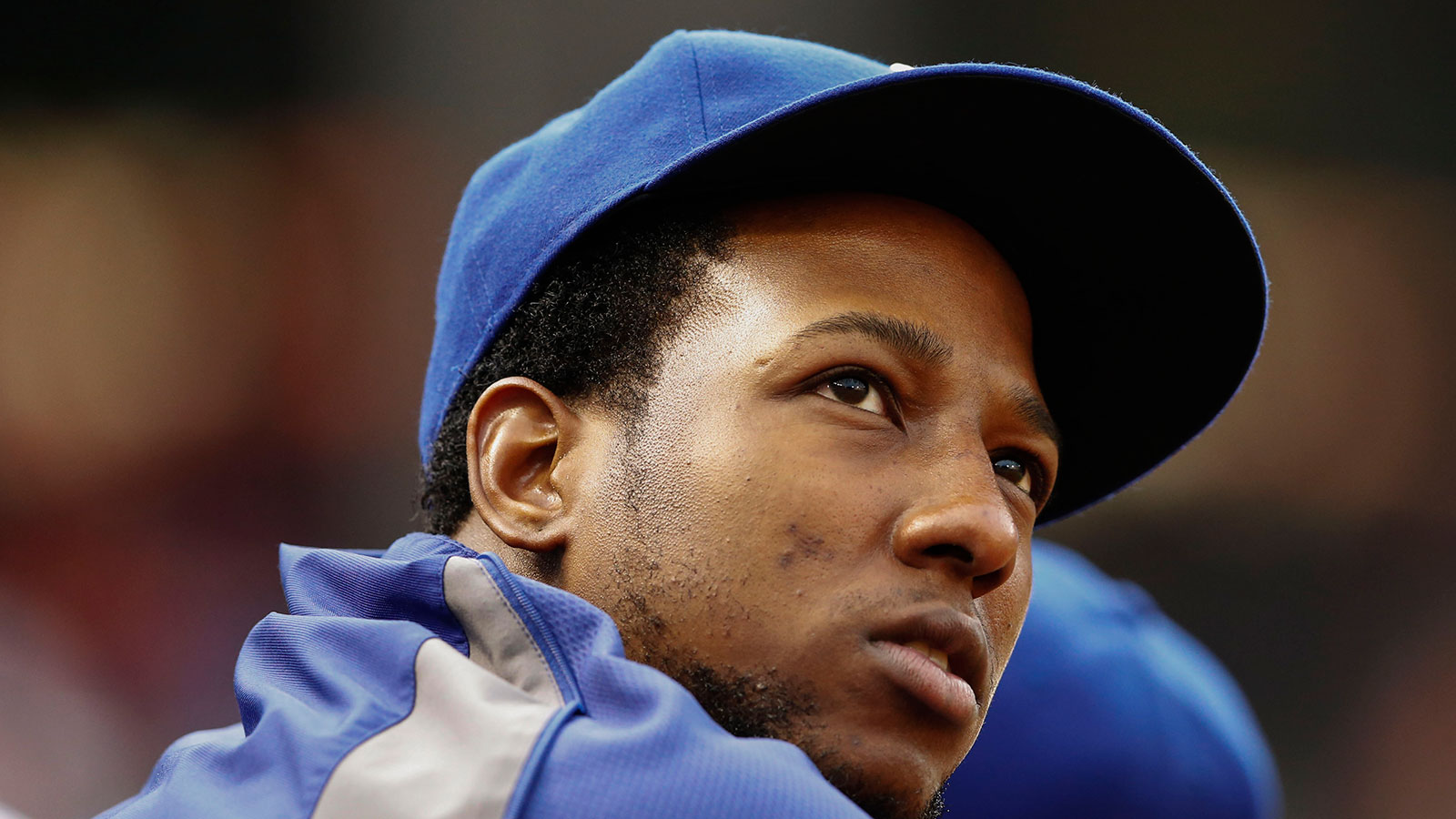 ARLINGTON, Texas — While there were plenty of new faces at the Texas Rangers winter camp Wednesday there was also something more important there — healthy bodies.
A roster that lost more than 2,000 games to the disabled list last year has had a full offseason to mend and the early reports are good.
Infielder Jurickson Profar, who is rehabbing from a torn shoulder muscle, threw from 45 feet. It's the first time Profar has thrown since last year. He was shut down three times because of the shoulder.
Profar will not be a full go when the Rangers open spring training next month but assistant general manager Thad Levine said he'll be able to do some stuff.
"We expect him to be full-go offensively and a little bit behind from a positional standpoint defensively with the expectation by the end of spring he should be a full go," Levine said.
Profar worked out with position players at Hurst L.D. Bell Wednesday. Another player working out there was first baseman Mitch Moreland. Moreland had left ankle reconstruction surgery last June but is now a full participant in camp.
While the ankle led to surgery last year, it was something that had been bothering Moreland for a couple of years. That's not an issue now though. Moreland has been working out and getting physical therapy on his ankle in Arizona and has been pleased with the results.
"Right now I'll be full speed day one,"Moreland said. "I'm right on track with where I've been the past offseasons. Eager to get back on there and get on the field. It's been a while."
Moreland has hit off a tee and taken short toss with a bat. Moreland hasn't had any issue running either and said he can play either corner spot in the outfield if needed.
"It feels a ton better,"he said. "I've had some nagging things here and there with it (in the past). It got to the point where it was a little beyond nagging to the point where I felt like I had no strength there. I have no issues with it right now. It's feeling strong. It's feeling good."
The camp was mainly for pitchers and two veterans who missed time attended. Right-hander Yu Darvish, who hasn't pitched for Texas since August, played catch Wednesday. Darvish, who was shut down with elbow inflammation, was cleared to begin his normal workout program late last year. Pitching coach Mike Maddux said Darvish will likely throw from the mound for the first time since the injury Feb. 2.
There's still no set time for left-hander Matt Harrison to resume a normal throwing program but Harrison continues to progress from his spinal fusion surgery.
Harrison is now playing catch from 75 feet and if there are no issues he could be back on a mound sometime in mid March. Harrison said it takes him longer to get loose than it did before he had third procedure on his back last June but he hasn't had any pain.
"Everything feels good so far,"he said. "Each day has been good so far. Once I get loose everything feels good and the arm feels fresh."
Harrison said he thinks the real test will be when he gets on the mound because of the downhill motion and stress that it puts on the back. Harrison said he isn't worried about injuring the back again because he's so focused on his rehab.
"I've moved past thinking if this is going to hurt," said Harrison, who has been throwing for three weeks. "I look past that stuff now. I'm not worried about going to spring training and trying to make the team. I'm just focused on getting it right."