Popovich: Spurs' core gave up 'real money' to stay together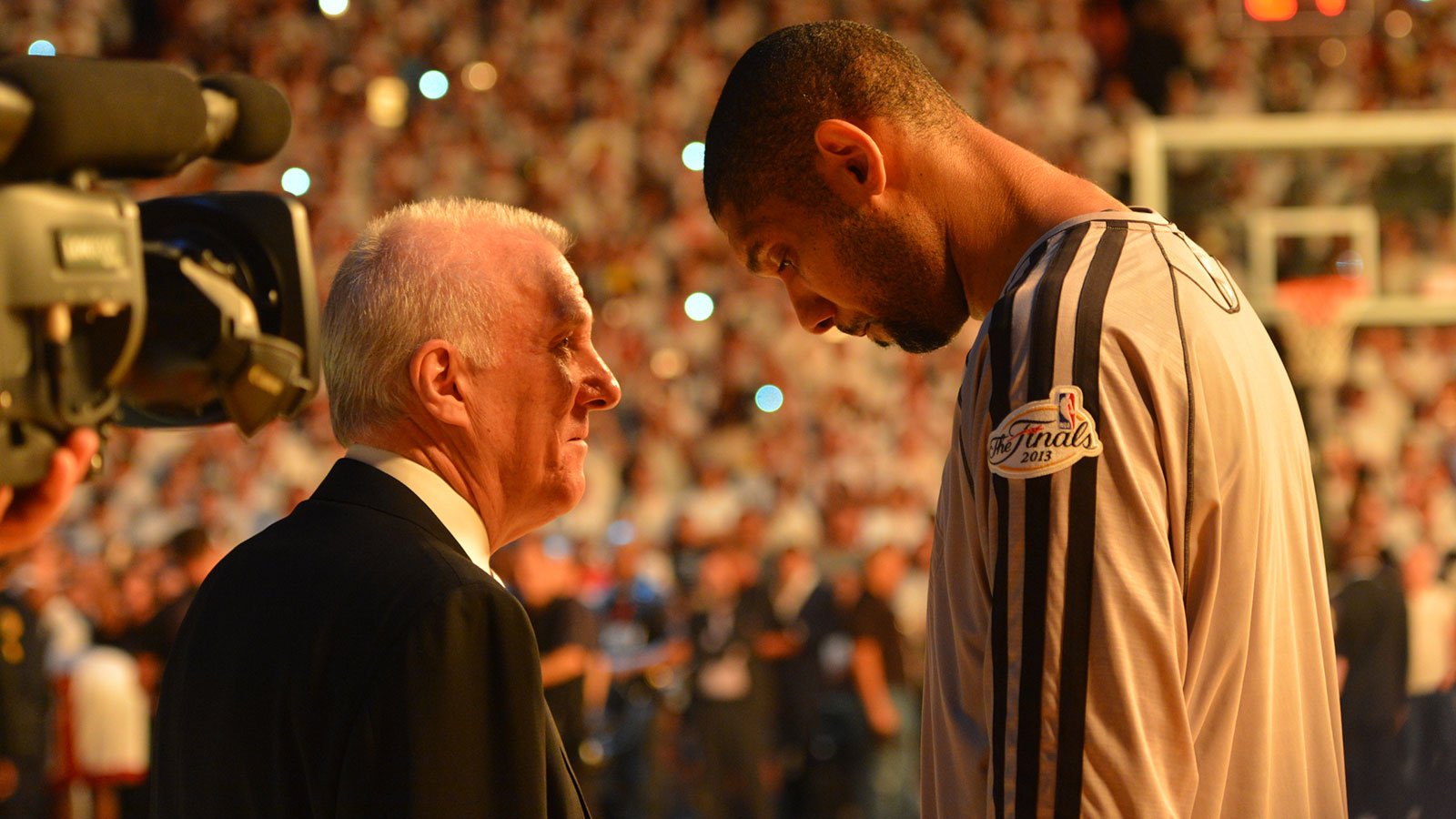 The San Antonio Spurs are a rare group.
Even Kobe Bryant has admitted he's jealous of the long relationship Tim Duncan and coach Gregg Popovich have had in winning five NBA championships together since 1999.
"We had the night off and we go to dinner and just look at each other and go, my gosh, this has happened to us, and it's never going to happen to any of us again, no matter where any of us go," Popovich told the New York Times on Tuesday.
Popovich deserves much of the credit for the way his teaches the game, but he also understands that his players have made a lot of sacrifices that many stars across the NBA wouldn't.
"All these guys, the core guys, they've made less money in San Antonio than counterparts all across the league — people who will say they gave up that, they gave up this," he said. "But these guys have given up real money with every new contract to stay together. These guys care about quality of life, and it falls into the way they play."
Many thought the Spurs' run was over years ago. Then again after they lost a heartbreaker in the 2013 NBA Finals. Duncan and Popovich aren't done yet, but they know it's coming to an end.
"I guarantee you that Timmy cherishes every practice, every day," Popovich said. "Maybe it's his last year, who knows?"
Follow me on Twitter @LouisOjedaJr
MORE FROM FOX SPORTS SOUTHWEST:
– Ranking NFL quarterback salaries
– Wake up! Athletes caught sleeping
– College football teams that wish there was a playoff