Phillips ready to contribute to Sooners' defense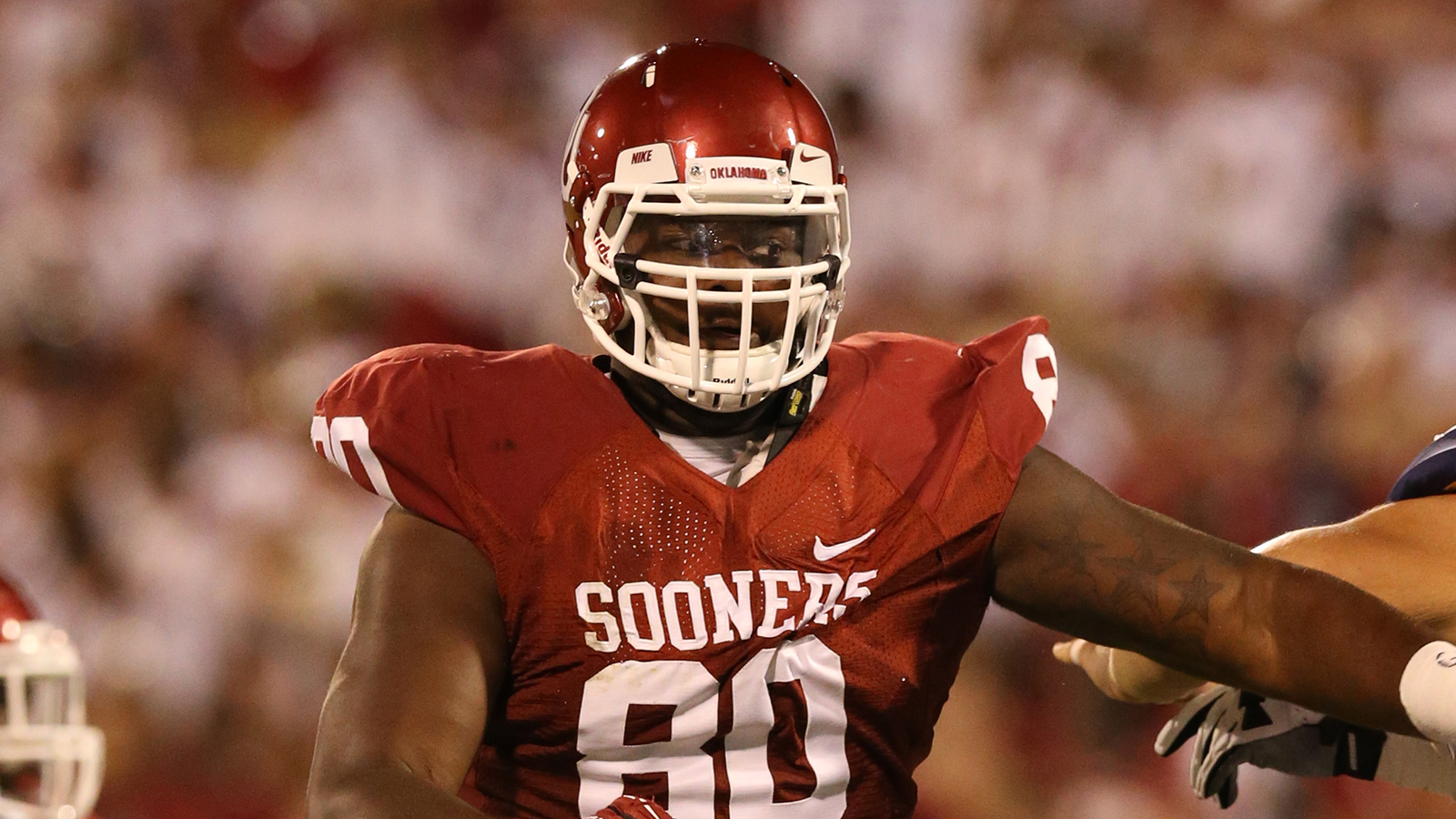 NORMAN, Okla. – An already impressive Oklahoma defense just got a bit better.
The Sooners best defensive tackle, Jordan Phillips, is healthy and ready to play this season for OU, according to the Tulsa World.
"Jordan is back participating in all of our summer activities," defensive coordinator Mike Stoops told The World and others at a golf event in Edmond, Okla. "He's been pain-free. He says he's 100 times better than he was a year ago at this time."
Phillips played in the first four games of 2013 but Stoops said Phillips played through pain. Phillips missed the final nine game of the year.
"Jordan, if he stays healthy, he can be as dominating a player as there is in college, and disruptive up front," Stoops said. "His size, speed and ability to react down the line of scrimmage ids pretty unique for a guy that big. Hopefully he can drop some weight. He's gained some weight over the last nine months in being unable to physically participate until this summer, but he's got all the tools."
Phillips is 340 pounds and will head into his junior season. He'll join a defensive line that returns Jordan Wade, Charles Tapper, rush linebacker Eric Striker and Geneo Grissom.
OU went 11-2 last season, including 4-1 against top 25 teams. The Sooners finished 22nd in the nation in points allowed and wound up winning against Kansas State, Oklahoma State and Alabama to finish the season.
Follow Andrew Gilman on Twitter: @andrewgilmanOK