Peverley working toward return for Stars since collapse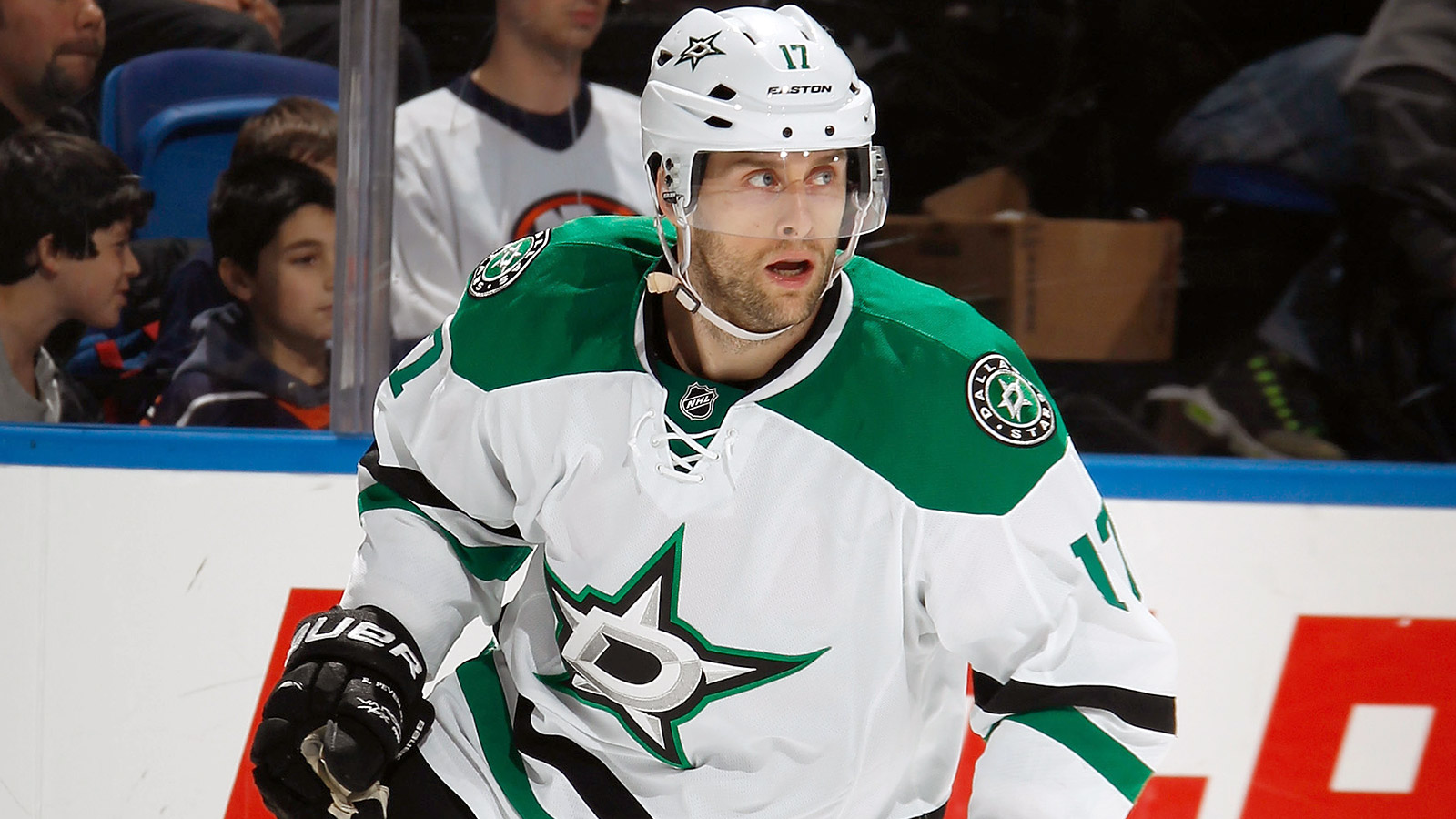 Rich Peverley is hopeful he can continue his NHL career.
The Dallas Stars forward was revived after collapsing on the bench during a game at American Airlines Center on March 10. He was diagnosed with an irregular heartbeat last summer and underwent surgery in Cleveland on March 19.
Since the scare, Peverley has been making progress in his recovery, but his future on the ice still remains uncertain.
"It's a process, and there are a lot of steps," Peverley told the Dallas Morning News. "I'm trying to take the steps one at a time and just see what happens. If I can play, that will be great. If I can't, then I'll deal with that at that time.
"I've been able to do more and use my upper body, so I definitely feel like I'm making progress. But it's just the start. I have a long way to go."
Peverley will be at the NHL Awards Show next week where he will present the Bill Masterton Memorial Trophy, which is awarded to the player who best exemplifies perseverance, sportsmanship and dedication to the game.
"I think the fact that Bill Masterton was a member of the North Stars and the Stars organization, I do like the fact that I get to help represent that history for the team," he said. "And I like the award and what it stands for, and I think that knowing the stories of the nominees and presenting the trophy to the winner, that could be motivation for me to come back, if coming back is possible."
Peverley said he will return to Dallas sometime this summer for follow-up testing by the Stars.
The Stars are being patient with Peverley's recovery, general manager Jim Nill said.
"I would say he's being monitored over the next eight weeks just to see where things go and then kind of sit down with the doctors and kind of consult moving forward," he said.
The Associated Press contributed to this report.