Pelicans vs Heat: Breaking Down the 6th Man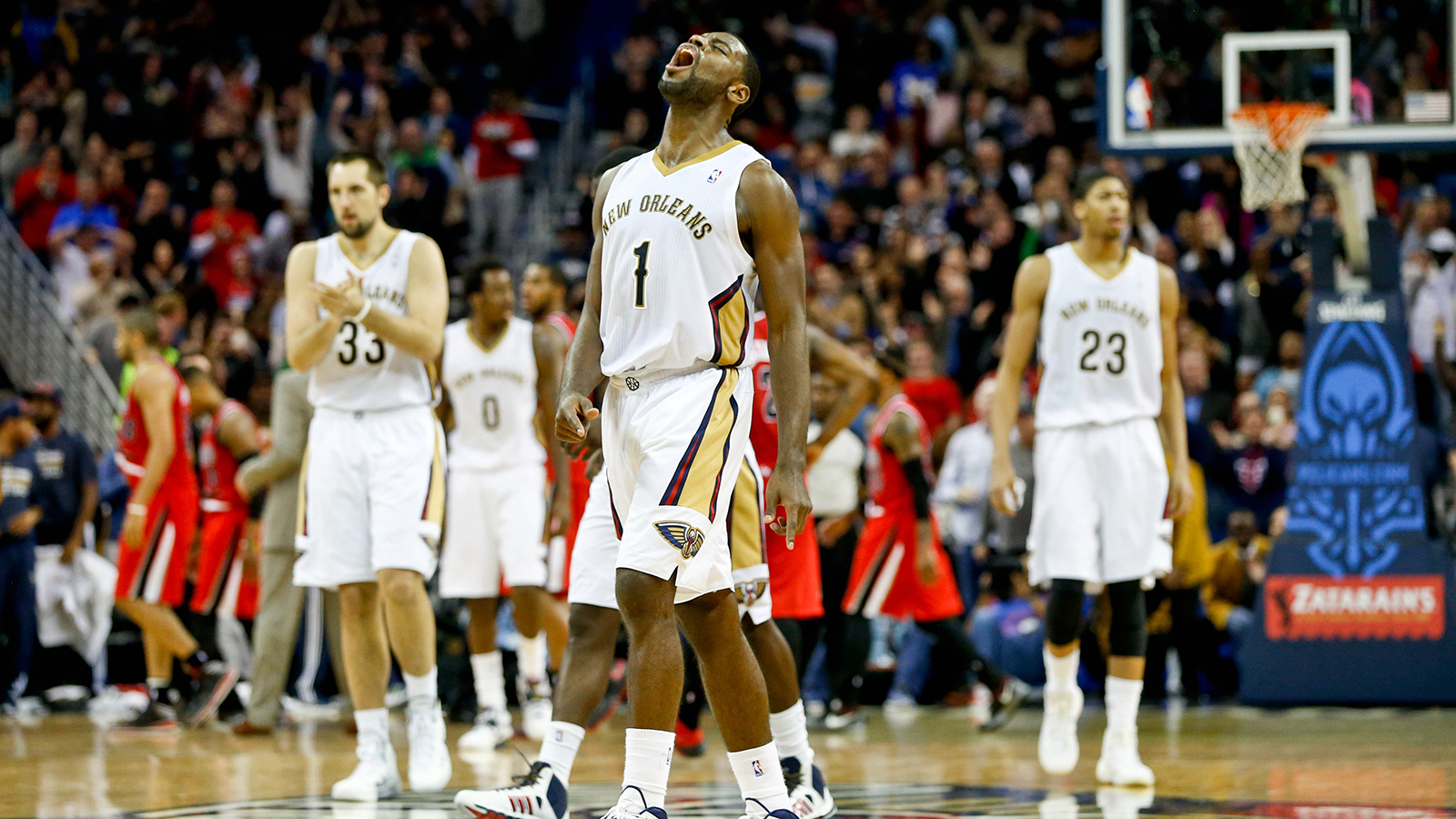 When the New Orleans Pelicans take on the heat in Miami Tuesday, the usual stars will draw the customary attention: Lebron James, Dwayne Wade, Chris Bosh and as of late Anthony Davis.
But fans should also pay attention to two of the best sixth men in the business, one a cagey veteran and the other a newcomer who's making a powerful impact.
The Heat's Ray Allen snagged the fifth spot on Miami's all-time bench scoring list on Dec. 30 against the Denver Nuggets, when he scored 13 points as a reserve. He now sits just behind Kevin Edwards, Bimbo Coles, Udonis Haslem and Antione Walker in franchise history. That game versus the Nuggets also marked Allen's 62nd double-figure scoring effort from the bench.
Allen has hit more three-pointers against the New Orleans franchise than any other player.
NBA, Most Career Three-Pointers Made vs. Pelicans – All-Time
Ray Allen 128
Reggie Miller 123
Jason Terry 93
Vince Carter 83
Meanwhile, one of the Pelicans' new roster upgrades, Tyreke Evans, has been proving himself as a clutch sixth man as of late. The Pelicans need him now more than ever, with fellow reserve sharp-shooter Ryan Anderson out indefinitely with a herniated disc.
Since returning from an ankle injury on December 18 in LA vs the Clippers, Tyreke Evans averaged 18.7 points, 8.5 assists and 6.8 rebounds per game in the last six contests of the 2013 calendar year. In that game versus the Clippers, Evans also posted his second career triple-double.
In the Pelicans win over the Nuggets on December 27, Evans tallied his second consecutive double-double with 19 points and 10 assists. In the previous contest, he returned to Sacramento on December 23 with a 25 point, 12 assist performance including season-highs for points, free throws and assists in powering the Pelicans to a road win. He also recorded his second career-triple double at LAC on 12/18.
When contrasting Evans with Allen, one no doubt finds two critical keys to their respective team's success.
Allen leads Evans in shooting percentages for field goals, three-pointers and free throws. Evans however trumps Allen in total points per game because he plays more minutes and takes more shots, excepts from behind the 3-point line.
Sixth Man Comparison
FG% 3-PT% FT% PPG
Tyreke Evans .420 .171 .813 13.3
Ray Allen .440 .365 .905 9.3
Meanwhile, Evans proves himself as the more valuable and versatile player when it comes to assists ands rebounds.
Sixth Man Comparison
Rebounds Assists
Tyreke Evans 148 133
Ray Allen 73 62