Pelicans headed to NBA Lottery, just in case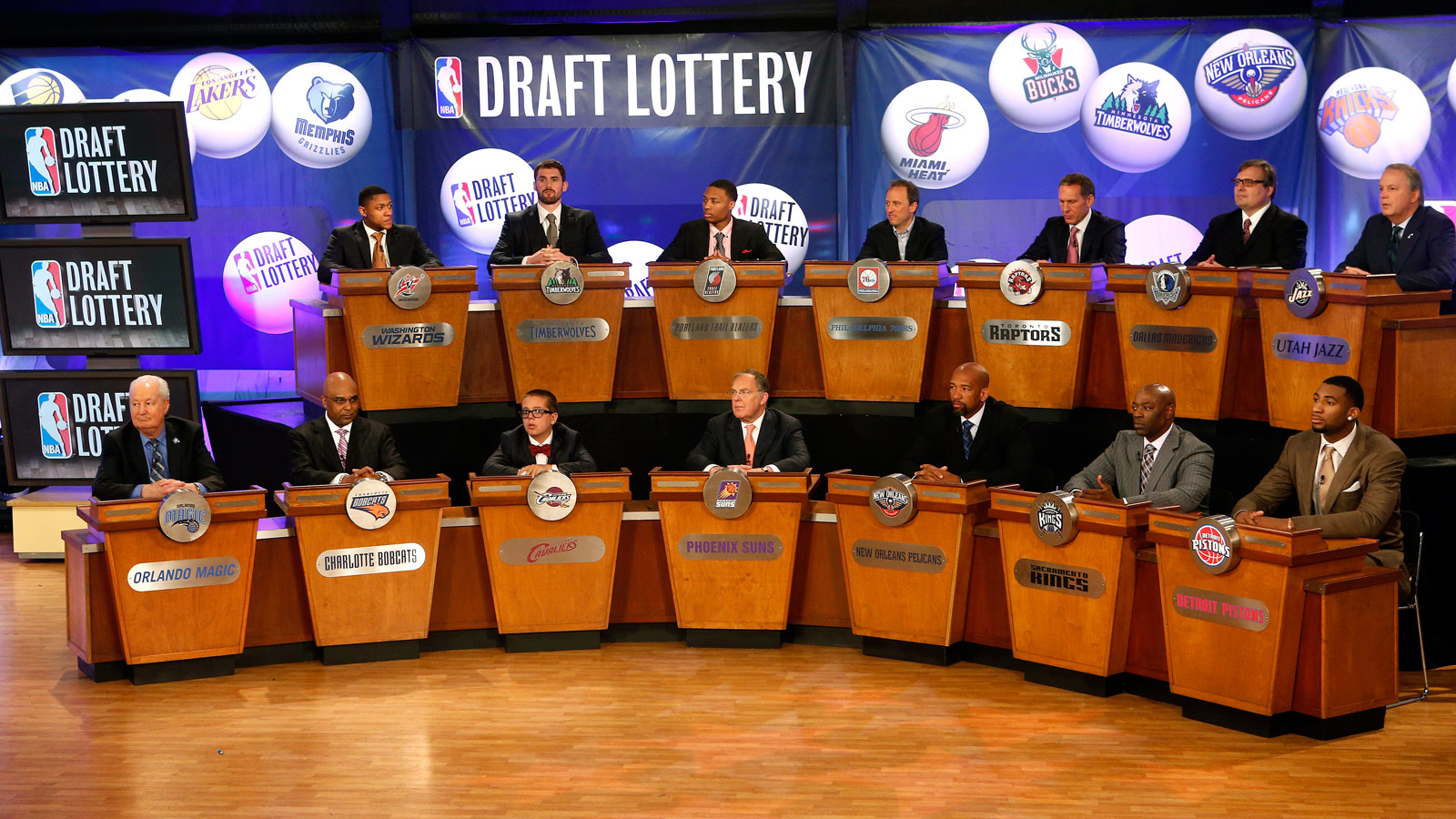 The New Orleans Pelicans General Manager Dell Demps is headed to New York City for Tuesday's NBA Draft Lottery, just in case.
New Orleans' chances of retaining the team's first-round lottery selection are skimpy at best, given the terms of the trade that brought point guard Jrue Holiday to the Pelicans last season.
In return for Holiday and Pierre Jackson, the Philadelphia 76ers now technically hold the right to the Pelicans selection tomorrow, which is slotted tenth. However, if luck is on the Pelicans' side, and the team snags one of the Lottery's top 3 picks, New Orleans gets to keep the selection.
New Orleans has a 1.10% chance (11 of 1,000 possibilities) at landing the first selection, a 1.30% chance at drafting second and a 1.58% chance at third.
If the Pelicans do not score one of the top three picks, Philadelphia attains New Orleans' pick.
Although Demps will be on hand in New York City tomorrow night, he's long considered Jackson, the 42nd overall pick in the 2013 NBA Draft, as New Orleans' draft pick for this season. Expect Jackson to play a large role in the Pelicans' Summer League game plan.
The terms of the Holiday trade last year also sent the Pelicans' sixth overall pick in the 2013 Draft, Kentucky forward Nerlens Noel, to the 76ers.