Pelicans having hard time escaping icy Indianapolis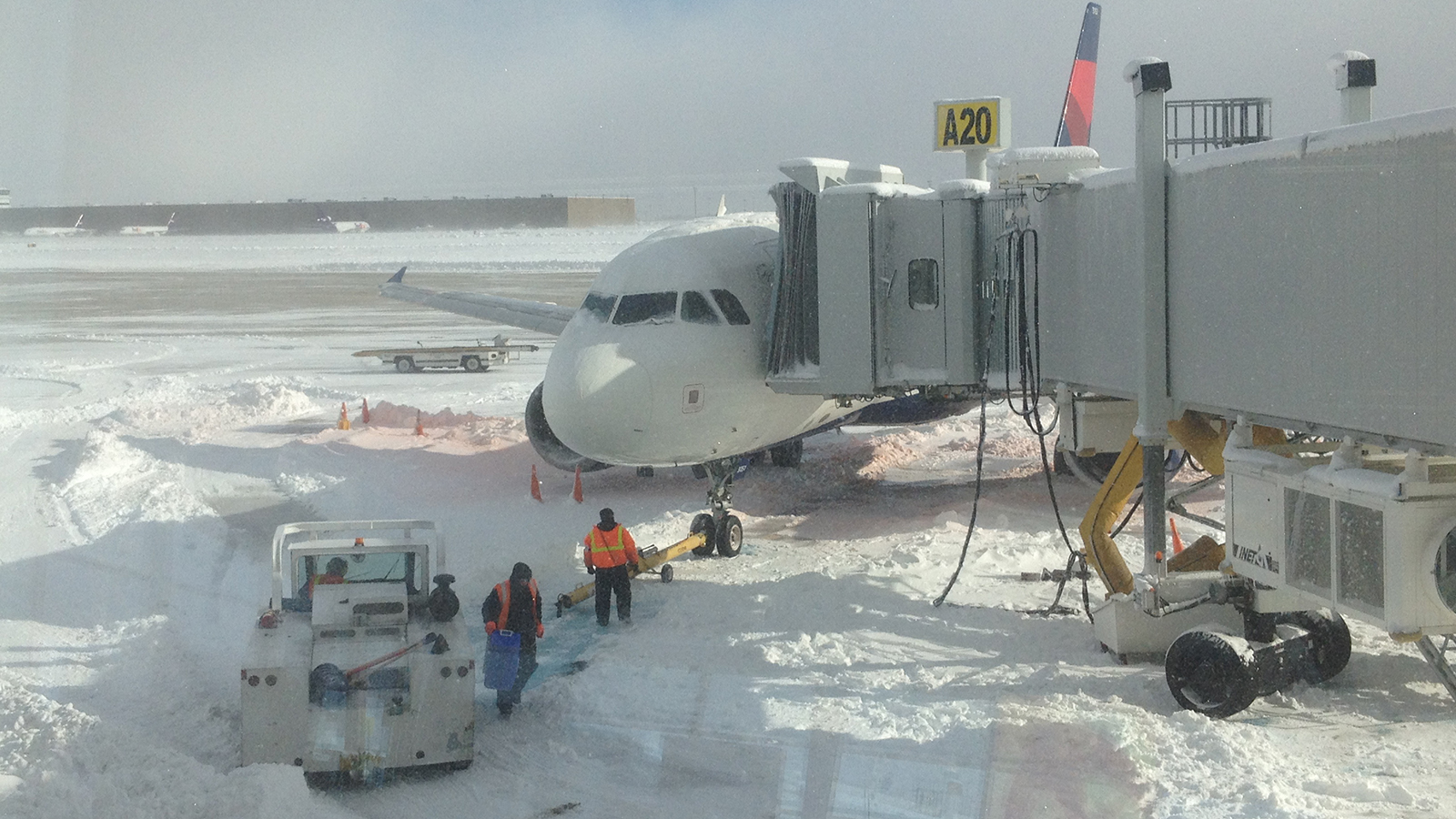 Monday afternoon, the New Orleans Pelicans were still trying to fly south and escape the frigid temperatures slamming Indianapolis. The team arrived Monday morning at the mostly empty Indianapolis airport for a noon departure, only to see their flight delayed again and again. As of 2:30pm, the team was still waiting, listening as the scant number of scheduled commercial flights began canceling because the airport was running low on de-icing fluid.
New Orleans played the Indiana Pacers Saturday night and have been stranded in Indiana ever since, having their departure to Miami canceled three times. Sunday, the Pelicans' charter plane sat on the Indianapolis runway for almost 3 hours, de-icing twice, but crews ultimately decided it was too dangerous to taxi down the snow-laden runway.
Mother Nature's fury covered Indianapolis in almost a foot of wet snow showers Sunday, beginning in the morning hours and continuing through the night. By Monday morning, temperatures had plummeted to -13 with a wind chill of -40. Local news stations reported an estimated 60,000 were without power, and the mayor asked businesses to join schools and universities in remaining closed until at least Tuesday to keep motorists off icy roads.
The Pelicans had planned to spend the time leading up to Tuesday night's matchup with the Heat in Miami, practicing intensely. Instead, they huddled inside a downtown Indianapolis hotel, had a snowball fight and made snow angels. Some players stretched in their rooms, or did light calisthenics.
The team is planning to try and squeeze in a practice once (if) arriving in Miami Monday evening, with a walk-through scheduled for Tuesday morning ahead of tip off with the Heat later that evening. Players are concerned about stiff, cold muscles after sitting in the airport for hours Monday before the 2-hour-15-minute flight to Miami. Coaches are worried about how the inactivity both Sunday and Monday will affect endurance in what promises to be a battle with highly-ranked Heat.
The Pelicans will fly back to New Orleans Tuesday night after the game, arriving early Wednesday morning.