Pelicans guard Jrue Holiday undergoing bone stimulation treatment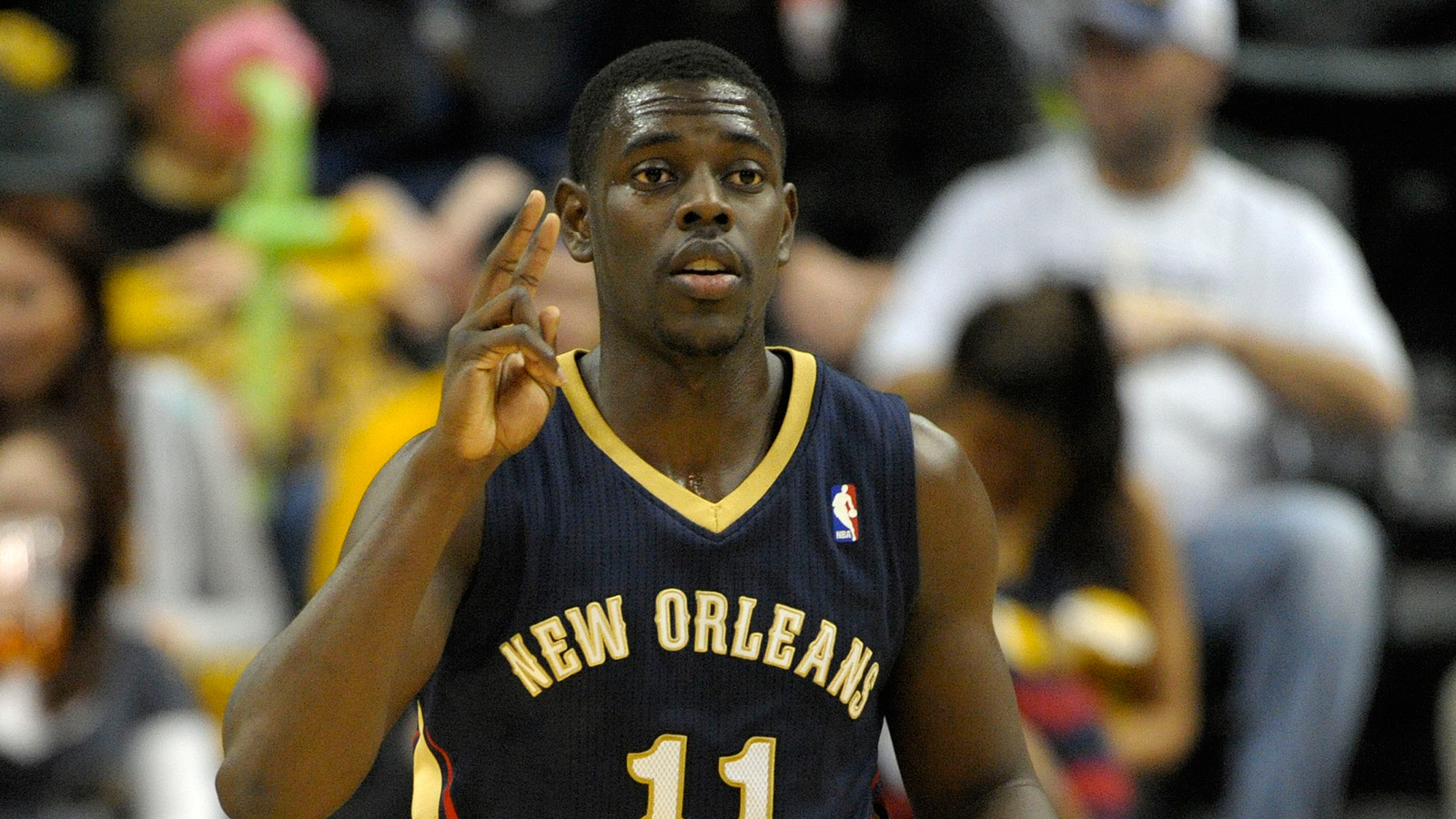 Pelicans point guard Jrue Holiday may be the last player on the court Friday because of his walking boot, but Holiday says he'll be with the team every game, cheering them on.
"They're still going to hear my voice," Holiday said. "It's ironic, but I'm one of the oldest guys on the team, so I still have to try and be a leader."
X-rays and an MRI revealed Holiday has been battling a stress fracture in his right tibia.
"It wasn't one instance that caused it. It's an accumulation of wear and tear," Holiday said. "It's been hurting, but I just played through it. In the past week though, the pain has gotten really bad."
Wednesday night after New Orleans' game with the Wizards, Holiday finally gave in and told trainer Jon Ishop about the searing pain in his leg.
Now, the Pelicans' training staff is treating Holiday with bone stimulation therapy, the same procedure that helped forward Anthony Davis return earlier than expected from a broken hand.
"It's the exact same thing," Holiday said. "I just hope I respond as well as AD did."
Holiday is out indefinitely for New Orleans, but he will still attend practices and travel with the team, including an upcoming weekend trip to Dallas.
"I feel bad for Jrue because I think he's been dealing with this for awhile and didn't want to say anything." Coach Monty Williams said.
Brian Roberts steps in as the starting point guard, with Austin Rivers backing him up from the bench. Williams says shooting guard Eric Gordon will now assume more responsibility with handling the ball as well.
Roberts started five games in place of an injured Greivis Vasquez last season and averaged 13 points and 10 assists in those contests.
Holiday's injury comes at a particularly poor time for the Pelicans, as they're still trying to figure out how to cope with the loss of leading-scorer Ryan Anderson, who's out with a herniated disc.