Pelicans Anderson to undergo neck surgery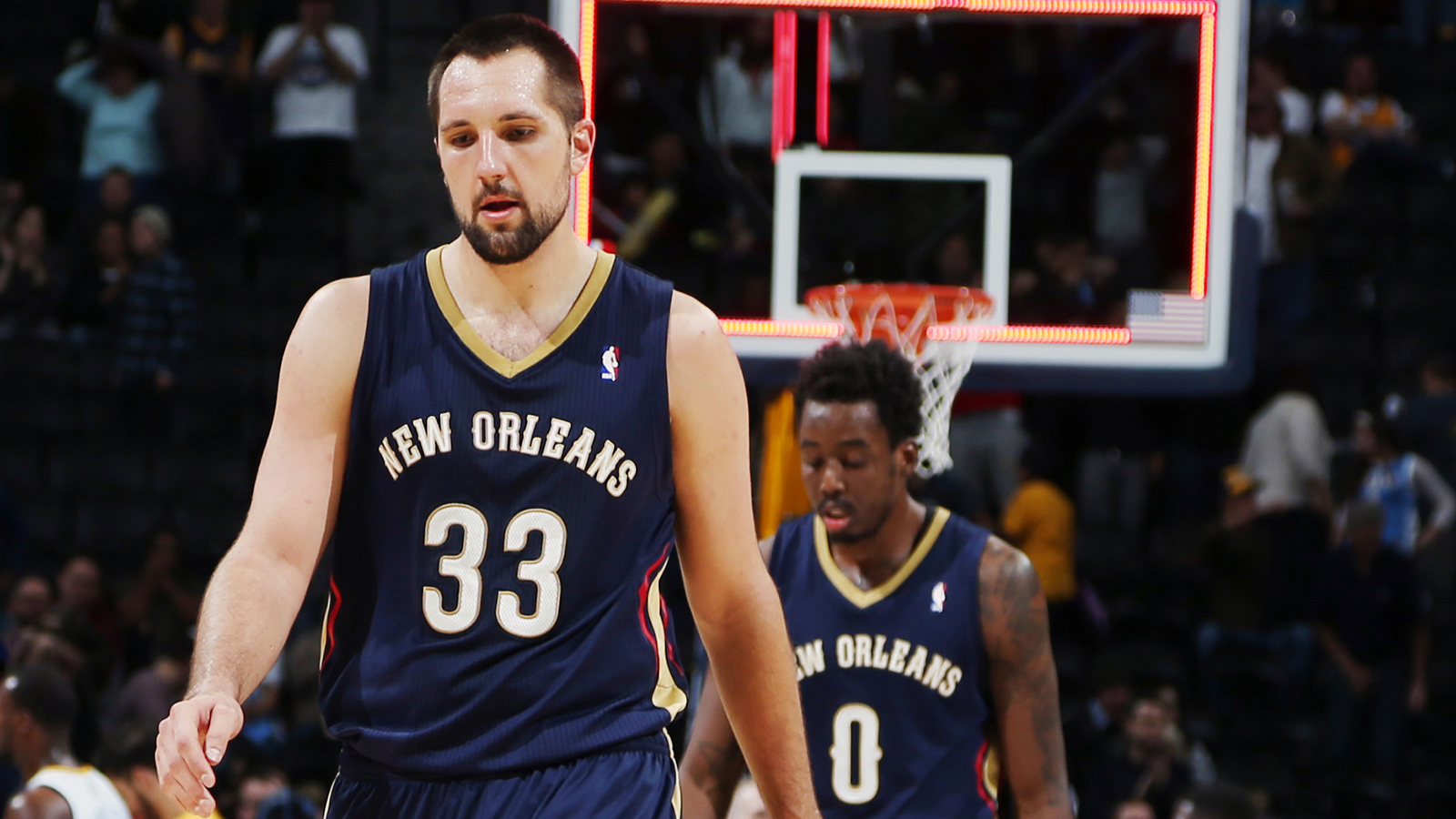 The New Orleans Pelicans sharp-shooter Ryan Anderson finally has the answer he's been waiting for: his herniated cervical disk will require surgery in order to properly heal.
Anderson was injured during a January 3 game against the Boston Celtics in a collision with Gerald Wallace. Doctors originally thought they could determine if Anderson would need surgery, or if the injury was properly healing on its own, in 6-8 weeks.
Anderson has sought multiple opinions over the past 3 months and kept up with routine evaluations. Now, doctors have determined a surgery similar to the one that Broncos quarterback Peyton Manning had will give Anderson his best chance to make a full recovery.
Anderson will undergo neck surgery April 8.
He's been battling nerve pain running down his arms into his fingers since the injury. Although the pain has eased, as of a few weeks ago, it still existed.
Anderson has said in the past he was hoping rest and careful rehabilitation would enable him to avoid surgery. However, since that is not the case, Manning's results certainly give Anderson hope that he'll be able to return to the court next season.
Anderson will miss the rest of this season, although he still plans to continue in his leadership role as much as possible, especially with rookie center Jeff Withey. Anderson has been a constant voice of encouragement from New Orleans' bench, attending both home and away games, trying to encourage his teammates and assist the coaching staff when needed.
The 6-foot-10 Pelicans forward, who averaged 19.8 points during the first two months of the season before his injury, holds career averages of 12.3 points and 5.6 rebounds in 357 games.