Pelcians' Davis and Asik emerging big man duo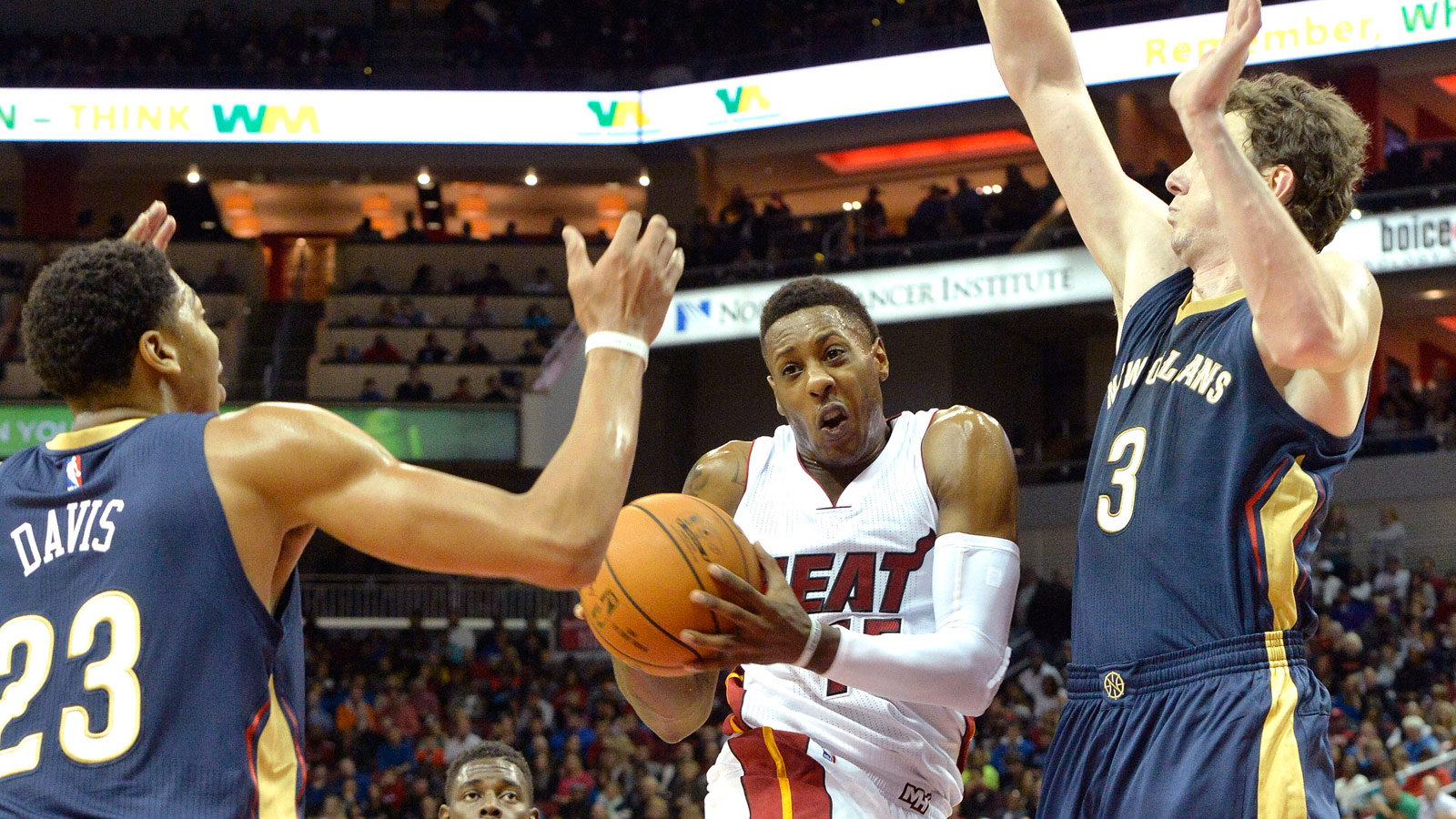 After an initial test, it seems new starting center Omer Asik will live up to expectation in New Orleans. General manager Dell Demps brought Asik in as the "missing piece" to free up star power forward Anthony Davis, and so far, Asik is delivering.
Asik and Davis, who both played in the FIBA world championships for their respective countries – Turkey and the USA, have had less than a month to work together. However, both had double doubles versus the Orlando Magic Tuesday. Davis was one block shy of a triple double and recorded three steals on the night.
"Omer is the reason I can play like that," Davis said. "I know he's back there having all our backs, blocking shots. It's going to be fun playing with him this season because we already see that he makes our defense that much better for all of us."
Asik finished Tuesday with 14 points, 17 rebounds and 5 blocked shots. He's an unselfish player who doesn't mind doing the dirty work. It seems Davis finally has a stable big to work with, after two years of rotating starting centers for New Orleans.
"It's relaxing," Asik said of playing with Davis. "He does so many things, so I don't have to do much. We are helping each other on the court. It's been good."
The sample size is small, but if Davis and Asik continue playing off of each other this way, they will propel themselves into the conversation as one of the elite big men duos in the Western Conference.
The next test for Davis and Asik comes in the form of the Dallas Mavericks – a team that aggressively upgraded this offseason. Veteran talents Dirk Nowitzki and Tyson Chandler will be a better barometer of exactly where the Asik/Davis team stands.