Pat Summit's defensive wisdom inspires Monty Williams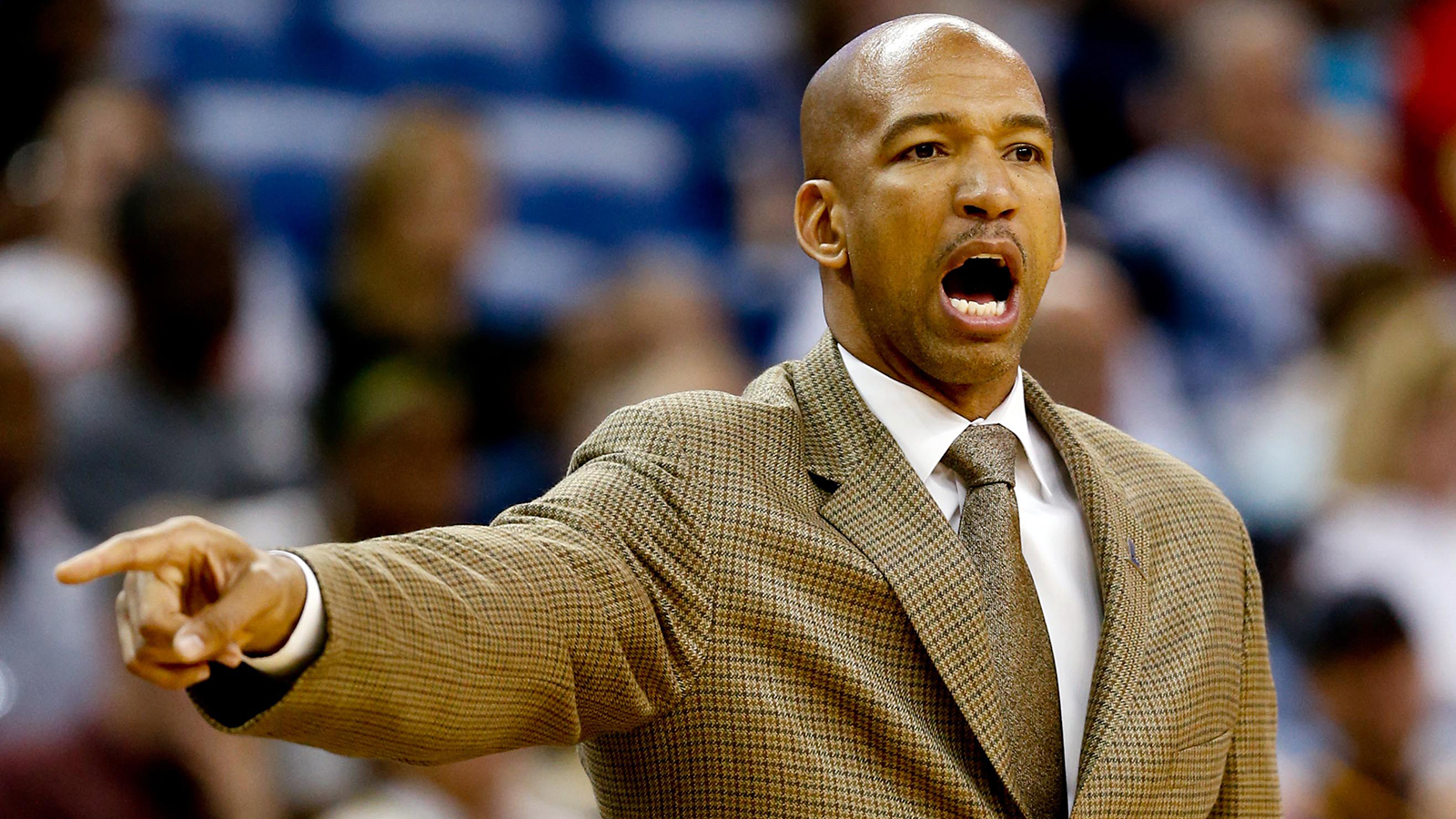 The New Orleans Pelicans' may not have a playoff trip ahead of them, but Coach Monty Williams certainly has specific goals for his squad in the waning moments of this season.
The Pelicans have stepped up their winning percentage for the third consecutive year, and Williams believes one of the keys to closing out this final stretch strong is playing improved defense without fouling.
It's something New Orleans has struggled with all season. So far, the coaching staff has yet to find a way to spark the improvement they're looking for in their young squad. The Pelicans are now playing the center position by committee, alternating Greg Stiemsma, Alexis Ajinca and Jeff Withey, because the Pelicans' big men struggle to stay out of foul trouble for an entire game.
Wednesday on the road in Denver, Williams found a new way to deliver his message after listening to legendary University of Tennessee coach Pat Summitt.
"She was talking about playing defense with both your head and your feet, and I thought that was such a perfect analogy that I could relate to our guys," Williams said. "We need to think – and use our feet more than our hands except high up in the air. We need to stop reaching, and use our feet to get into position faster."
Williams believes if his players will get to their spots sooner because they're confident in where they should be, the team's foul trouble issues will greatly improve.
In order to help instill that knowledge of where to be when, the Pelicans' coaches are putting a premium on preparing their young squad mentally to recognize their opponents' offensive tendencies, such as the Nuggets' reliance on strong right hand drives.
Any new strategies the Pelicans can implement before the season closes will likely prove useful, as New Orleans faces the second-hardest schedule behind the Phoenix Suns for this last run of the regular season.