Parsons 'offended' by Houston, ready to star in Dallas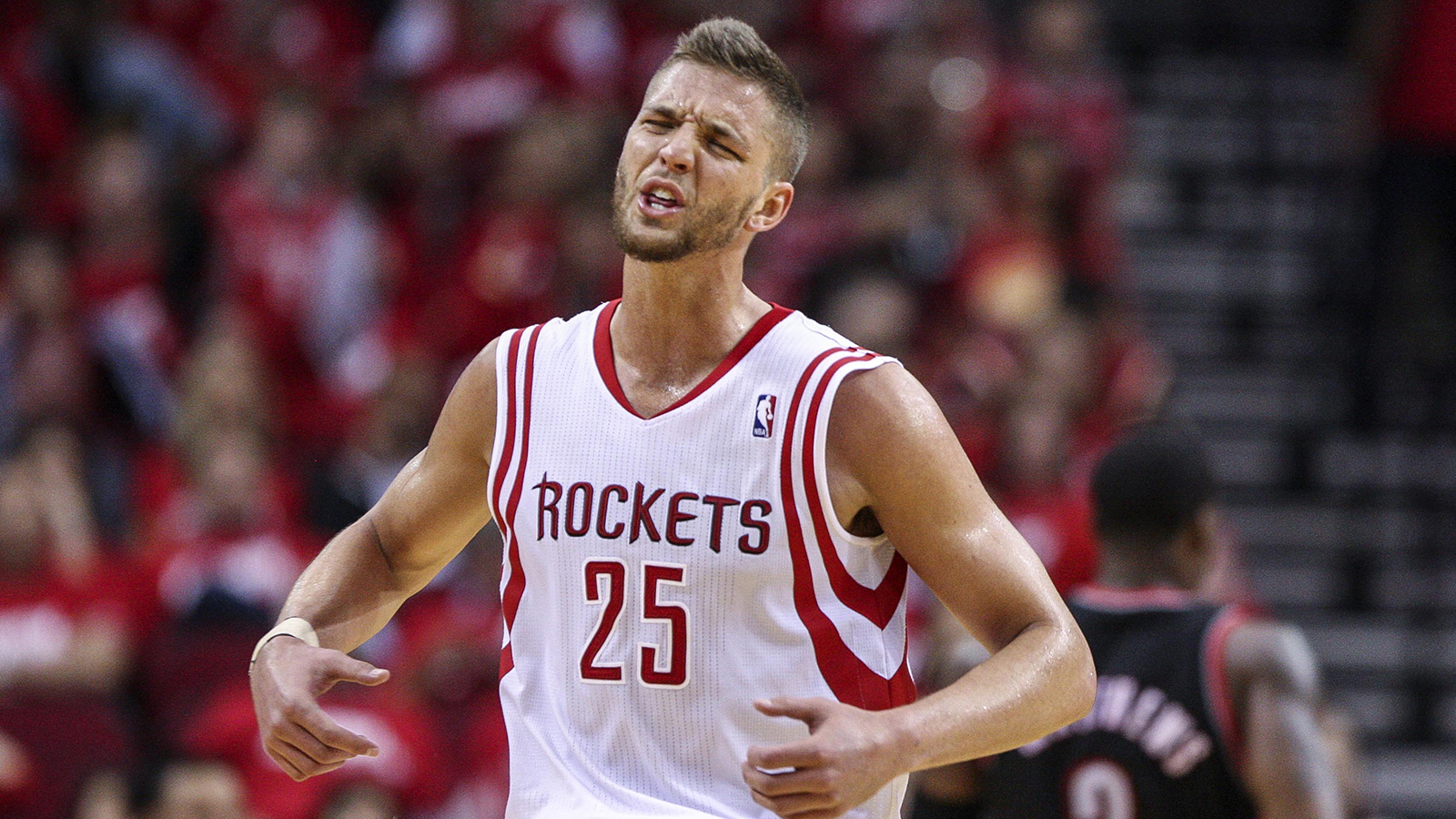 DALLAS – Chandler Parsons arrives in Dallas with a three-year, $46 million contract in his pocket and a Texas-sized chip on his shoulder, too.
"Honestly, I was offended by (the Rockets' handling of) the whole process," Parsons told Yahoo Sports on Monday. "(Houston) publicly said that they were going out looking for a third star when I thought they had one right in front of them. I guess that's just how they viewed me as a player. I don't think I've scratched the surface of where I can be as a player and I think I'm ready for that role."
The Rockets, of course, prioritized the chasing of LeBron, Carmelo and Bosh – maybe to team with Parsons… or maybe to supplant him, eventually.
"You can't knock them for always trying to get better," Parsons said. "Daryl Morey is very aggressive, is a genius, a great GM and I have nothing but respect for those guys. And they are looking to make their team better. That's what they were doing. I just thought I could be that guy that could do that."
Parsons averaged 16.6 points, 5.5 rebounds and four assists with the Rockets last season. The Mavs, in getting him to sign the offer sheet and then freezing themselves out of other pursuits while waiting for Houston's match-or-release decision, impressed him by prioritizing him.
"They really showed how much they cared for me," Parsons said. "They didn't want me to wait for Bosh. They didn't want me to wait for 'Melo. They came forward first."
Parsons called Mark Cuban "the best owner in all of sports" and sounds ready to serve the Mavs on and off the floor.
"I'm the best recruiter in the NBA," said Parsons, who last year helped lure Dwight Howard to Houston. "Whatever Mark and the Mavericks need, they got me to do that."
He also praised coach Rick Carlisle.
"We've got a chance to win," Parsons said. "Coach Carlisle is the best coach in the NBA. It's the perfect situation for me. I'm ready for more leadership. I'm ready for a bigger role. They came at me with a high max offer and viewed me as a franchise player. That's what I wanted."