Parsons improves Mavericks, at a high price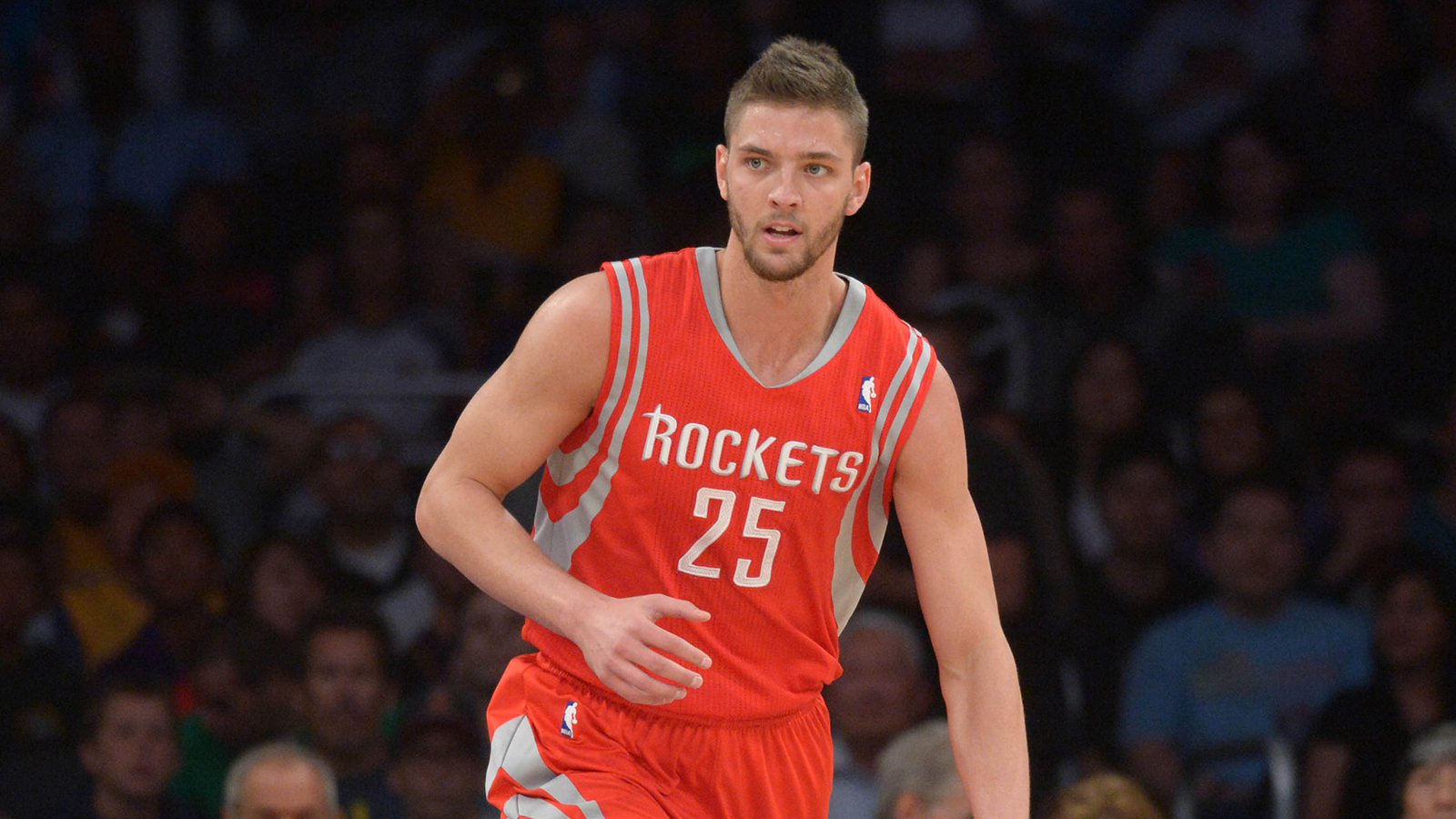 The Mavs got stuck with a huge tab Sunday afternoon for the third-best player on the Houston Rockets' roster. There's no reasonable explanation for Chandler Parsons making $46 million over the next three seasons in Dallas, although the Mavs are certainly an improved team with him in the fold.
The Mavs had to be willing to make a ridiculous offer and then have the Rockets whiff on Chris Bosh. Check. Check.
The Rockets scrambled to sign small forward Trevor Ariza as Parsons' replacement. They will try to convince themselves that Ariza isn't a downgrade from Parsons, but he is. The Mavs will now feature one of the most versatile frontcourts in the NBA. Dirk Nowitzki, Tyson Chandler and Parsons will be a formidable group. They should make it easier for Monta Ellis to find lanes to the basket. And don't forget about all the extra possessions that Chandler will create by tapping the ball to his teammates.
For the record, Chandler Parsons has been a personal favorite of mine since he entered the league. The Rockets selected him 38th overall four years ago. The Mavs have no interest in picks at that point in the draft…or at any point for that matter. Parsons outplayed his previous contract, so his new one is making up for lost time. He was never going to reach his full potential playing next to the volume-jacker James Harden.
He should prosper playing next to the selfless Nowitzki. I would not be surprised if Nowitzki averages fewer points than both Ellis and Parsons next season. He would be fine with that scenario, as would coach Rick Carlisle.
I think Parsons might eventually score 20 points per game for the Mavs.
"I really appreciate the opportunity Houston gave me and I had three great years there," Parsons told ESPN.com on Sunday, "but I am really excited for the next chapter of my career in Dallas — to play with one of the greatest players in Dirk and a terrific owner in Mark Cuban."
The Mavs lost a valuable player when Vince Carter signed with Memphis. They will have to pursue a scorer to come off the bench. Mo Williams is probably the best bet right now. But this starting five could be pretty special. The biggest question is point guard, where Raymond Felton will likely start.
Parsons also benefited from Cuban needing to win a battle against Rockets GM Daryl Morey. Cuban and Morey are cut from the same cloth in terms of analytics. They have been on the cutting edge for years. Morey has put together a more impressive roster than the Mavs, but he doesn't have coach Rick Carlisle.
Cuban believes that Carlisle gives the Mavs a distinct advantage because of his ability to meld a lot of random pieces. Carlisle will have Parsons buying into defense. He has enough length and athleticism to be a decent defender.
OK, that might be a stretch. But he should benefit from the presence of Chandler, who sets the tone on defense. He will hold Parsons accountable and make sure his effort is there.
Of course, Parsons will make his biggest impact on offense. He is in rare company when it comes to his combination of scoring, rebounding and passing.
He will be paid like a so-called big fish. And I think he'll eventually grow into one.
This team may not win more games next season, but it will be far more interesting to watch. And that's no small thing.