Parsons: Harden's comments on Rockets' role players are 'ridiculous'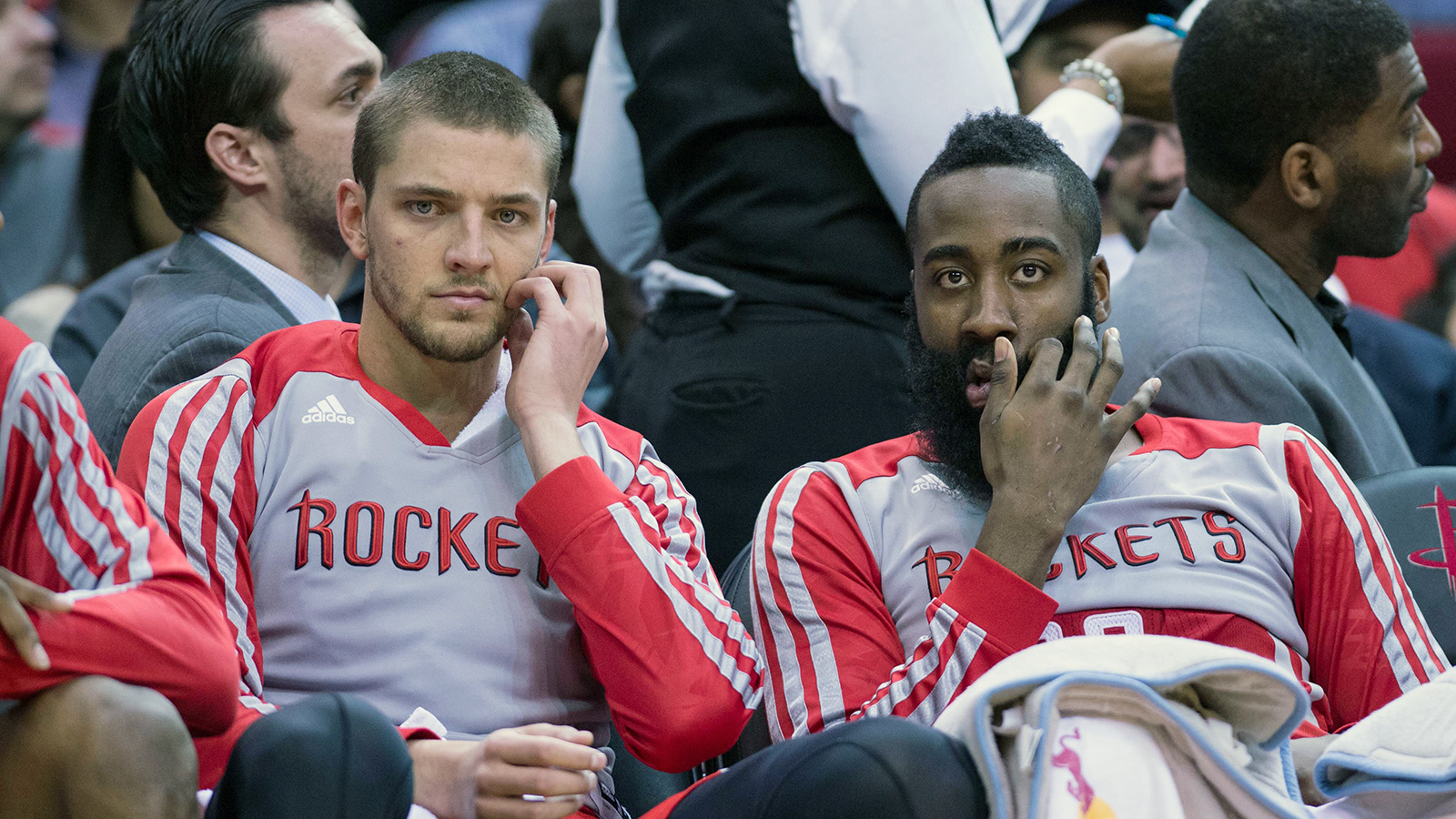 The Houston Rockets lost a few key players this offseason, but James Harden isn't worried about the team's ability to compete for a championship.
"Dwight (Howard) and I are the cornerstones of the Rockets," Harden told The Philippine Star. "The rest of the guys are role players or pieces that complete our team. We've lost some pieces and added some pieces. I think we'll be fine next season."
Center Omer Asik was traded to the Pelicans, Jeremy Lin was traded to the Lakers, and Chandler Parsons moved up Interstate 45 to Dallas.
The Mavericks and Rockets were in a chess match for Parsons earlier this month, and the 6-foot-9 forward signed a $46 million offer sheet with Mark Cuban's team that the Rockets chose not to match.
Parsons was a little surprised of Harden's comments when asked about it on FOX Sports Radio's Jay Mohr Sports show on Thursday.
"That's a pretty ridiculous statement if he meant that, and that's part of the reason why I wanted to go to Dallas because I'm ready for the next step," he said. "I'm ready for the bigger role, and I'm ready for more leadership.
"If anybody should understand that it should be James, because he was in the same situation in Oklahoma City and then he had a chance to come to Houston and shine."
Harden left Oklahoma City in 2012 after helping superstars Kevin Durant and Russell Westbrook lead the Thunder to the NBA Finals where they lost to LeBron James and the Miami Heat.