Oklahoma State's Marcus Smart declares for NBA Draft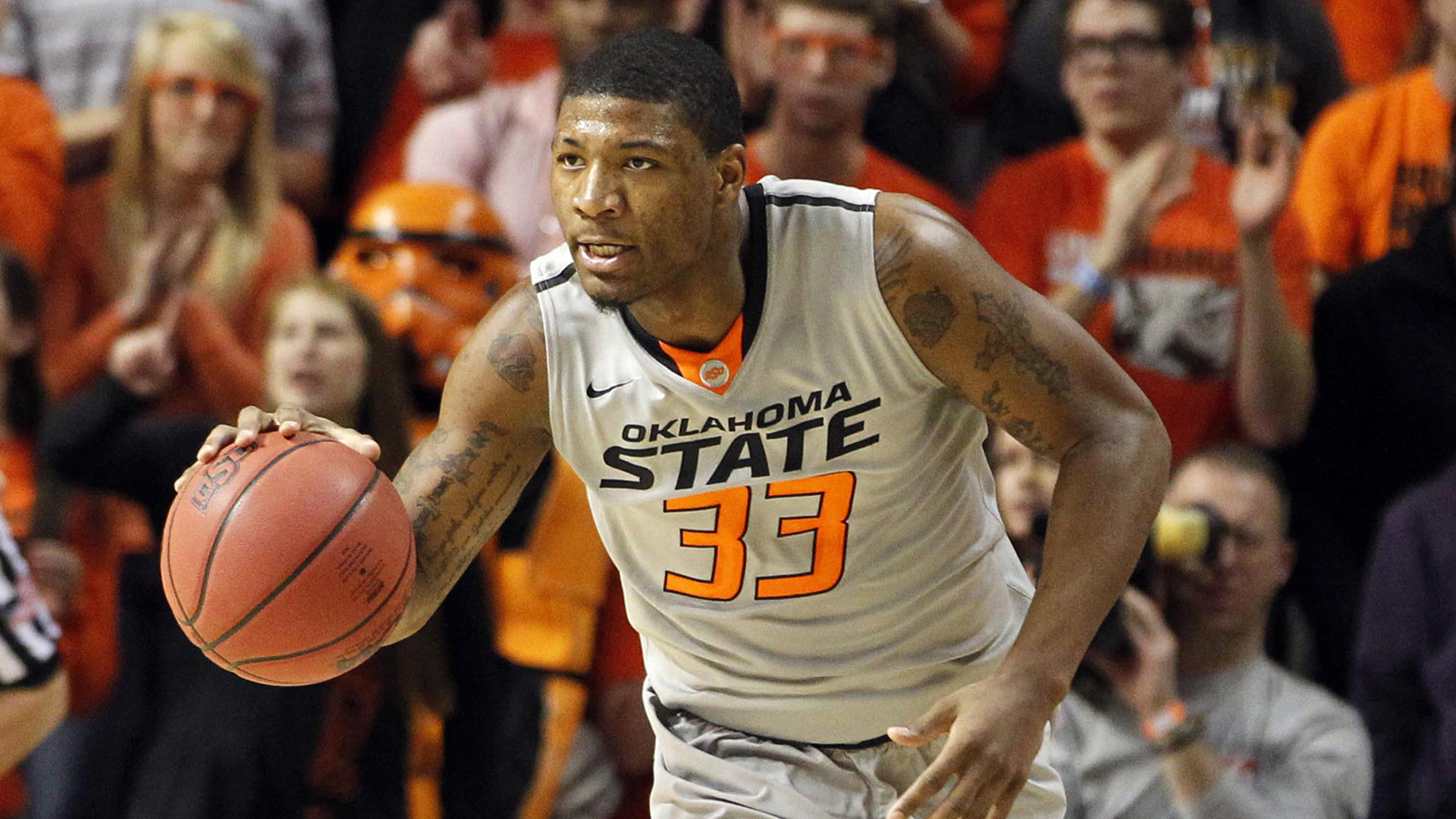 Marcus Smart's career at Oklahoma State is over.
The sophomore from Flower Mound, Texas, elected to declare for the NBA Draft, where he's expected to be a first-round selection.
Smart told The Oklahoman he plans to move to Los Angeles this week and that he signed with an agent at Wasserman Group.
"I've told my teammates and my coaching staff this year was my last year here and I am declaring for the NBA Draft," Smart told the Oklahoman.
Smart announced his return to Stillwater for his sophomore season after winning Big 12 Player of the Year honors and USBWA National Freshman of the Year in 2013.
He and teammates Le'Bryan Nash and Markel Brown made the announcement to an overflow crowd at Oklahoma State's student union.
The Cowboys were among the Big 12 favorites and had Final Four aspirations, but finished 21-13 and 8-10 in the Big 12 before being eliminated by Gonzaga in the first round of the NCAA Tournament. OSU was also eliminated in the first round of the 2013 tourney.
Smart, who improved his scoring from 15.4 to 18 points a game this season, stressed he didn't regret returning for a second season, despite falling short of team goals and being suspended three games late in the season after pushing a fan at the end of a loss at Texas Tech.
"A lot of people say I made the wrong decision. But who are they to tell me what I should have done?" he said. "It's me, not them. I believe I made the right decision. I get to do what I love to do."