Oklahoma State looking to sustain success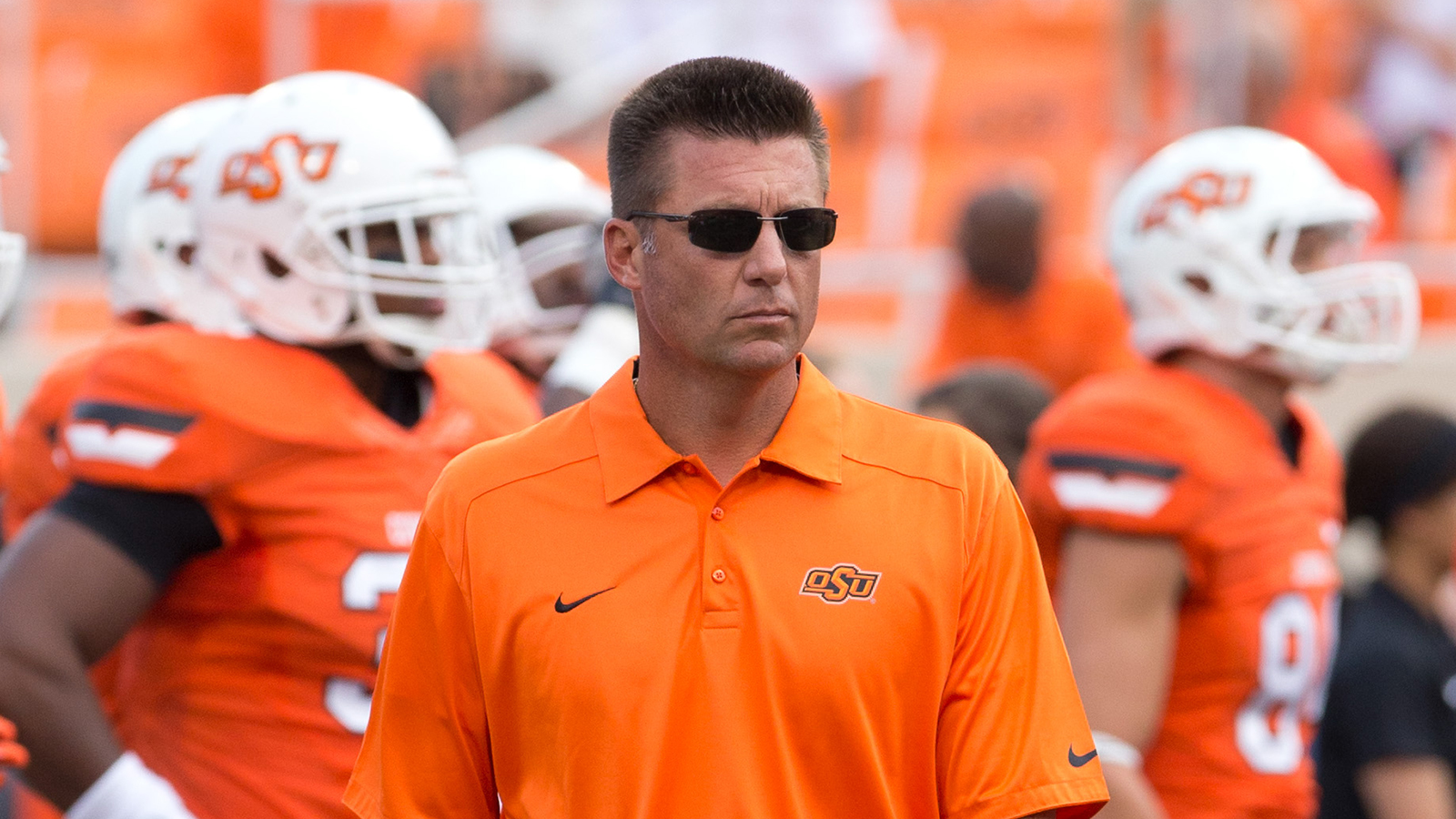 Oklahoma State's 2013 season was quite a ride. The Cowboys began the year as the league favorite, and were rudely cast aside from the title race after dropping their conference opener at West Virginia.
A little more than a month later later, they routed Baylor at home to reclaim their spot as the Big 12's best team … only to lose a heartbreaker to Oklahoma in the season finale and hand the conference title back to the Bears.
Former Big Eight foe Missouri knocked off the Cowboys in the Cotton Bowl, and officially kicked OSU into rebuilding mode. That begins this spring. Let's take a close look at the issues facing Oklahoma State during its set of 15 practices this spring.
Will Oklahoma State repeat history, and then correct it? Two years ago, OSU brought in a tall, big-armed quarterback from outside it traditional recruiting ground. That true freshman, Illinois native Wes Lunt, emerged from spring practice as the starting quarterback. He transferred to Illinois before his sophomore season in 2013 after he didn't earn back the starting position he lost when he suffered a head injury.
This year, OSU's following a similar script. South Carolina native Mason Rudolph checked in for spring practice at 6-foot-4 and 217 pounds and like Lunt, he'll have to beat out upperclassmen to win the job. This time, it's J.W. Walsh and Daxx Garman. Walsh has a chunk of starting experience and is the favorite to succeed Clint Chelf as the Cowboys starter, but Rudolph could definitely complicate the competition. Few thought Lunt could win a starting nod in just 15 practices two years ago. Rudolph doing the same would be less of a surprise, but the shorter this QB competition is, the better for OSU's offense.
Can the Cowboys plug enough holes to keep from sinking? Oklahoma State lost an incredible 17 starters from last year's 10-win team, including three offensive linemen, three defensive backs, two linebackers, two defensive linemen two receivers and a quarterback. That's a lot of open competition for one set of spring practices.
Discount this team at your own risk, though. With 10 years in one spot, Gundy's program is well-entrenched, and turnover like we're seeing this year is easier to handle when young players know a) what is expected of them and b) what level they need to reach to compete for championships. Let OSU's 2010 season be a lesson to you, when the Cowboys were picked to finish fourth in the Big 12 South and won 11 games. Oklahoma State has recruited well, and consistently churned out good leaders who have left the program capable of filling their shoes when they leave. I'm betting Oklahoma State handles this transition well, but doing so won't be easy. New faces like Marcell Ateman, Ashton Lampkin, Kris Catlin and Deric Robertson have to help carry the banner for what's become a sustainable program in Stillwater.
Will the offensive line see a dropoff? We may not know the answer to this question until the fall, but offensive line coach Joe Wickline was the secret weapon to Oklahoma State's rise over the past decade under Mike Gundy. He seemed to be able to cobble together one of the Big 12's best offensive lines from a ball of twine, a stick of gum, a bottle cap and a juco transfer. Every year, it seemed. Whether it was Zac Robinson and Kendall Hunter running the option or Brandon Weeden being frozen in carbonite in the pocket before throwing a pass, he was able to find five guys who could consistently win the battle on the line of scrimmage.
Wickline's gone now, serving as co-offensive coordinator at Texas, and Bob Connelly is taking his place. Guards Brandon Webb and Parker Graham graduated and center Jake Jenkins left the team, which leaves all three interior line spots vacant this spring. Connelly may have to experiment with different combinations in that spot, but developing less experienced players like Paul Lewis or Zac Veatch may be the key to the Pokes having a productive running game this season.
Player to watch: Tyreek Hill, RB/WR. I'm absolutely fascinated to see Oklahoma State's biggest juco signee on the field this spring. He's a receiver, but reportedly worked with the running backs early in spring practice. I imagine OSU will end up using him like Percy Harvin. Getting him the ball could be a premium soon. He was named the Big 12 Indoor Track & Field Freshman of the Year and possesses one of the best Twitter aliases you'll find anywhere. He's 5-foot-10 and up to 190 pounds after checking in at 185. Gundy wants him to gain a little more weight to handle the hits he's bound to take, but it's been awhile since OSU has had a signee bring this much hype with him to Stillwater.
Just how fast is he? We'll find out this spring.