Oklahoma's Bob Stoops sporting UK gear at Wildcats practice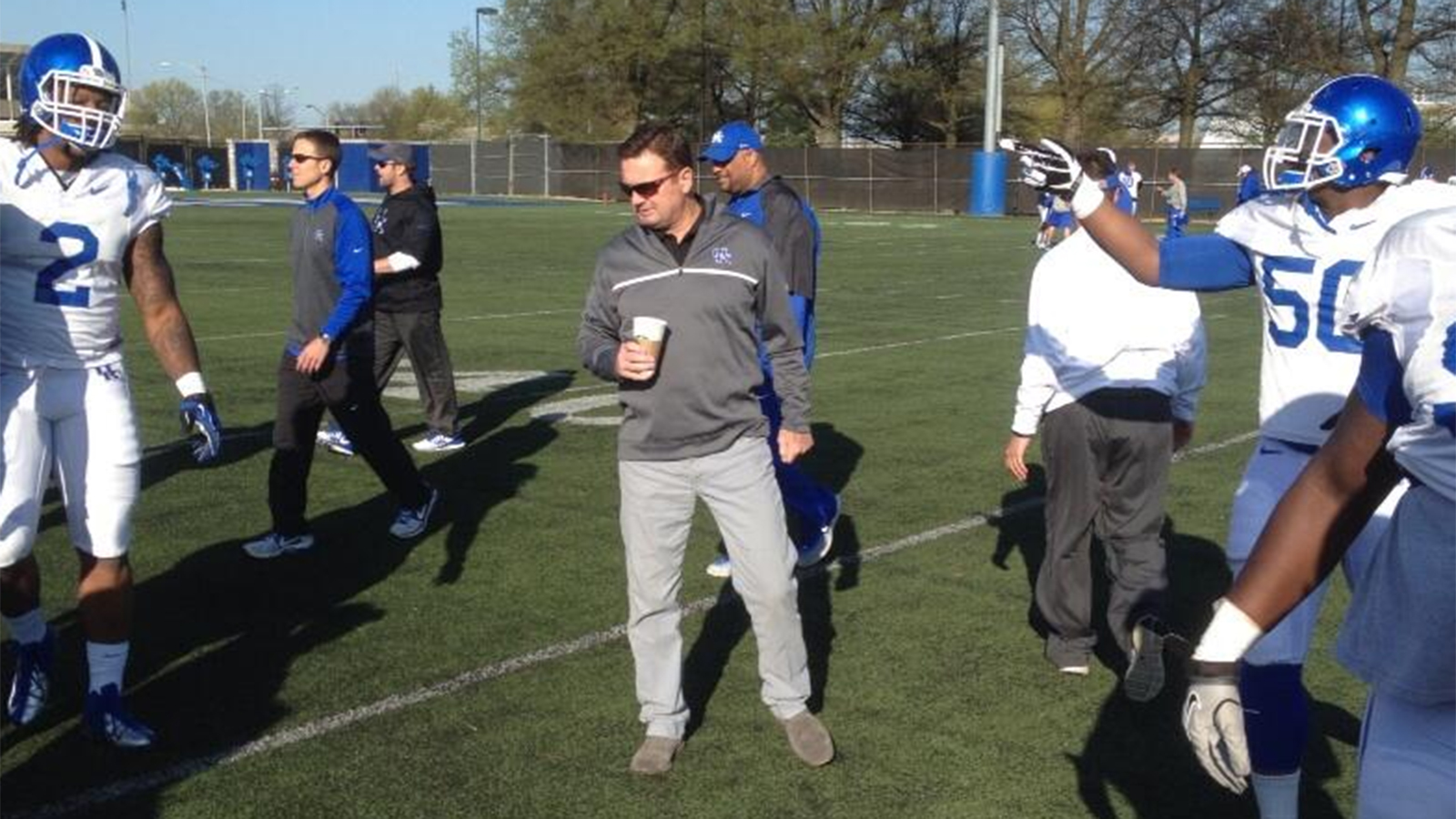 The Stoops family is all over college football.
Bob Stoops is the biggest name of the bunch at Oklahoma, younger brother Mike is his defensive coordinator, and his youngest brother Mark is heading into his second season as head coach at Kentucky.
The Sooners and Wildcats haven't played each other since 1982, so there's no harm in Bob paying friendly visit to UK's spring practices.
Oklahoma beat Alabama in the Sugar Bowl to cap last season, but Bob probably isn't in Lexington to give Kentucky any pointers on how to beat its SEC foe since the the Crimson Tide aren't on the 2014 schedule.
Regardless, the Wildcats need all the help they can get after going 2-10 overall and 0-8 in conference play last season.
At least the real Bob Stoops showed up. A fake Mark Stoops was at Oklahoma practice last Halloween.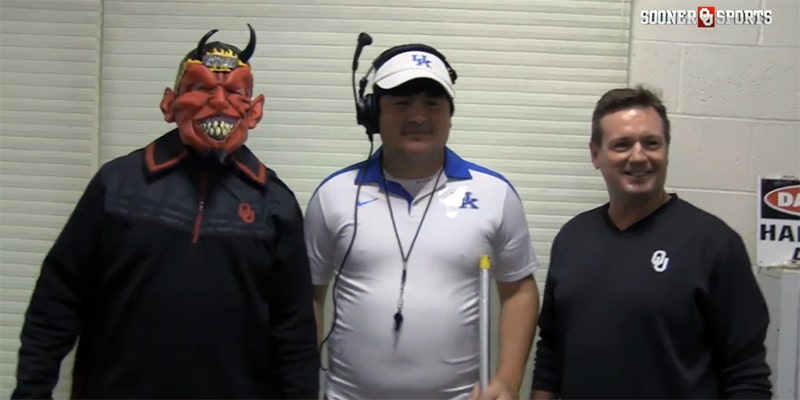 Follow Louis Ojeda Jr. on Twitter @LouisOjedaJr