Report: Thunder trade Reggie Jackson for Enes Kanter in 3-team deal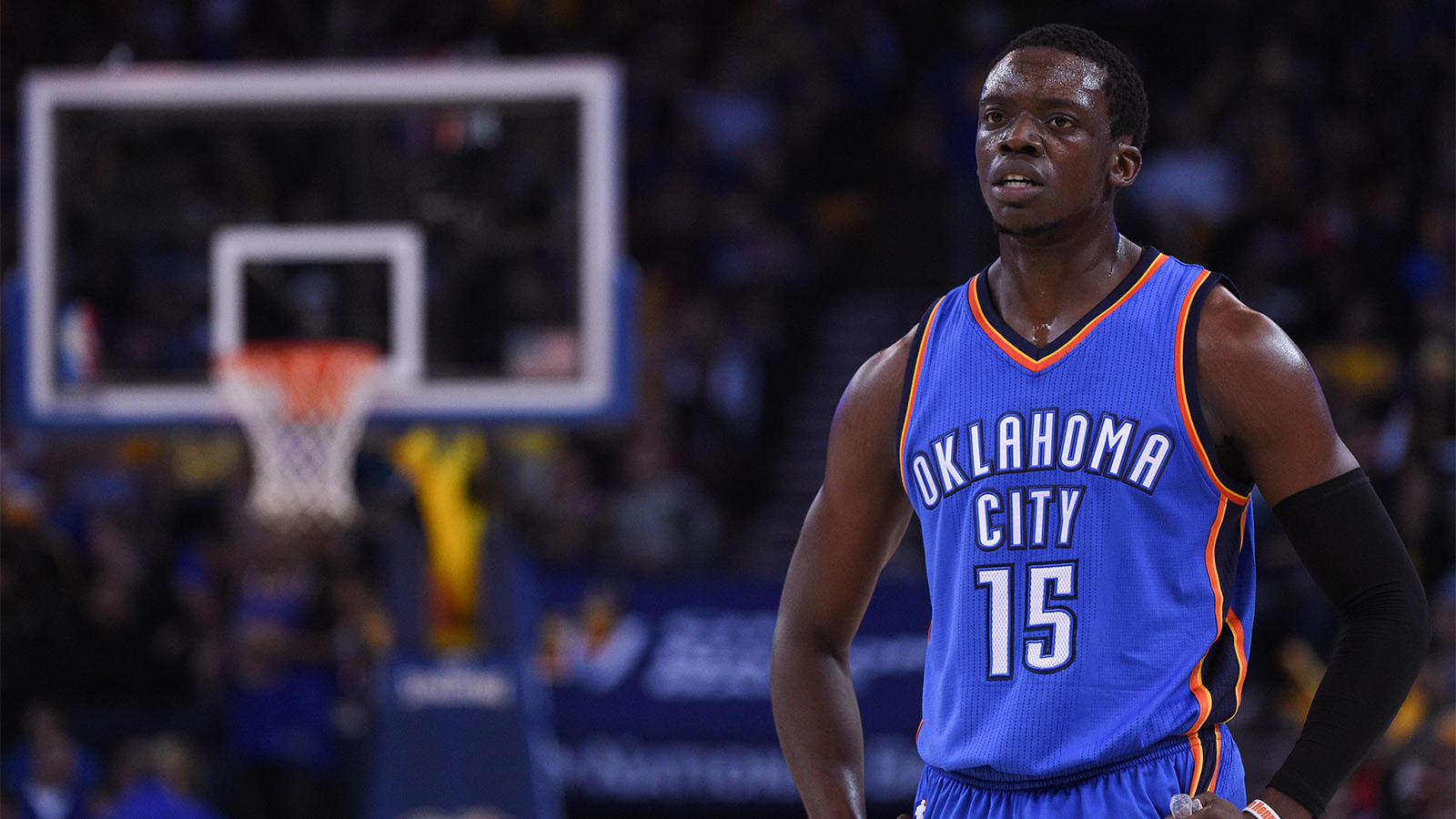 Oklahoma City has dealt Reggie Jackson and traded for Enes Kanter, according to a Yahoo! Sports report citing league sources.
Also, it appears, according to Yahoo, the Thunder have sent Kendrick Perkins to Utah for Enes Kanter and received Kyle Singler and D.J. Augustin from Detroit as well as Steve Novak from the Jazz.
The move was made just minutes before the NBA's trading deadline Thursday.
The move means the Thunder get a starting center, a back-up point guard in Augustin and help fill a void at the shooting guard position with Novak and Singler.
All of that for two players — Jackson and Perkins – who likely weren't going to be in Oklahoma City next year.
Kanter was the third overall pick in 2011 and is averaging 13.8 points and 7.8 rebounds for the Jazz. Singler is shooting 40.6 percent on 3-pointers this season. Starting center Steven Adams is out for the next two weeks, at least, with a broken finger and after shipping Perkins, the Thunder only have rookie Mitch McGary at the center position. Kanter will likely start.
Meanwhile, Augustin, a former teammate of Kevin Durant's at Texas, will take the place of Jackson at back-up point guard to Russell Westbrook. Augustin is averaging 10.6 points per game and is getting 20.3 points per game in his last 10 games.
The Thunder now have Anthony Morrow, Dion Waiters, Singler and Novak as shooting guards off the bench.
Follow Andrew Gilman on Twitter: @andrewgilmanOK