Thunder's Serge Ibaka takes viewers home to The Congo in new documentary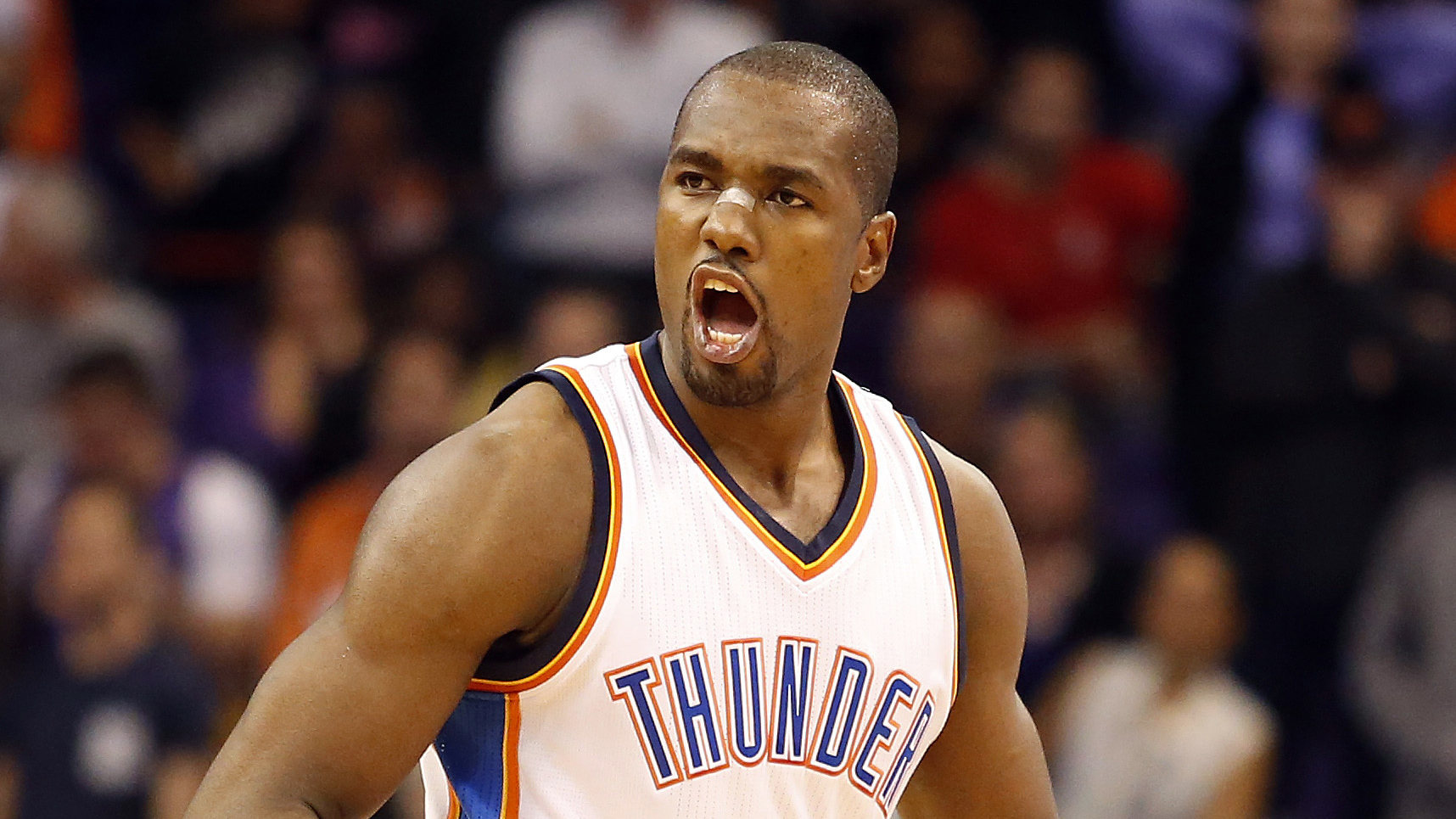 OKLAHOMA CITY –€" For an hour, I watched Serge Ibaka.
And for an hour, it never crossed my mind Ibaka is out with a knee injury and is likely done until the end of the regular season. I didn't think about the playoffs or Kevin Durant or anything about sports. Heck, Ibaka might not even come back for the playoffs. The point is, I never thought about it.
Ibaka is injured, but he was in Oklahoma City Saturday night to attend the OKC premier of his documentary movie, "Son of The Congo." You can see it here. It's about an hour-long.
The movie details Ibaka's rise as a basketball star in the Congo and his personal need to return back to his home country to help, but the most-amazing element about it is how Ibaka becomes humanized. In OKC he's a fan favorite. A rising star.
In the movie, he's a man with means to make a difference.
Ibaka, most of his Thunder teammates and a good number of fans attended the OKC premier. Everyone cheered when it was over.
"This is important," Ibaka said in an interview session after the movie. "This is peoples' lives."
Ibaka, who grew up in the Congo, returns each year. He's mobbed by friends and strangers who ask him for money and time. It appears he gives a lot of both.
We learn Ibaka has a daughter he didn't know about until she was 5 years-old.
"My dad said had something to talk about," Ibaka said of the conversation. "This is the moment. I want to tell you the truth, Serge (his dad said). I want you to be a man and I want you to take responsibility now. Then he started telling me the story and (I said), 'Are you joking, or are you serious?' Now she's like my best friend."
Ibaka gives money to a number of charities including one that supplies hearing aids to people who have never once heard a sound. He gives money to children's' hospitals and then gives some more.
What he also does is make you forget he plays basketball.
"It's just a game," Ibaka said. "It's important, but it's just a game."
Hard to not think the same thing after watching his movie.
Follow Andrew Gilman on Twitter: @andrewgilmanOK
MORE FROM FOX SPORTS SOUTHWEST:
– Ranking NFL quarterback salaries
– 21 Fun Facts about the NCAA tournament
– Highest paid player of each NBA team
– College football's highest paid coaches in 2014