Report: Thunder's Westbrook taken to treatment facility, condition still unknown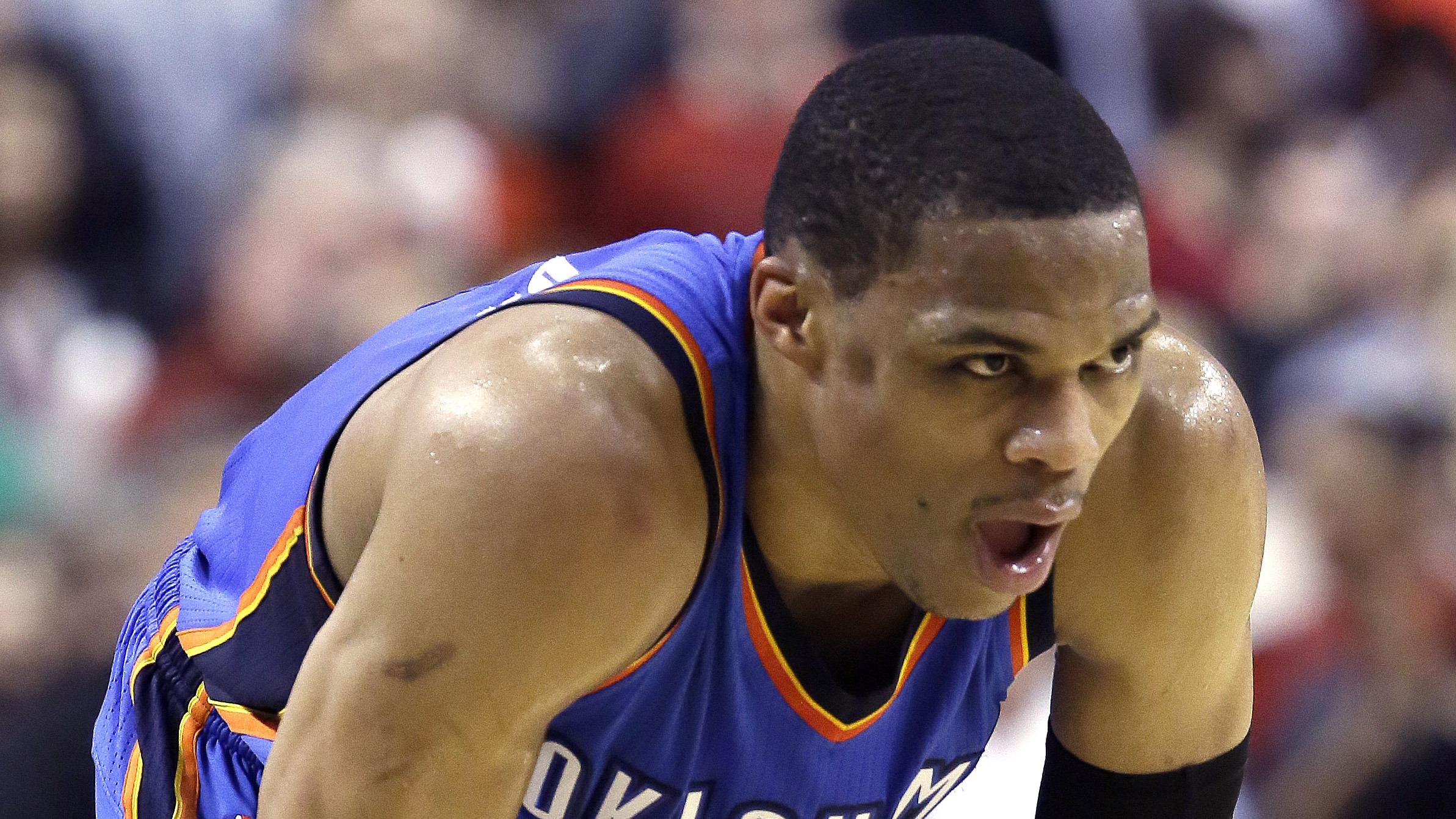 The Thunder can't seem to get healthy.
Already without Kevin Durant for the past five games, it appears Russell Westbrook is hurt, too.
Westbrook was kneed in the head by teammate Andre Roberson with less than 3 seconds to play last night in a loss to Portland. Westbrook went to the floor after trying to rebound his own missed free throw and Roberson caught him with a knee. Check out the video here, courtesy of The Oklahoman's Anthony Slater:
Westbrook was on the ground for several moments before finishing the game. According to ESPN and other sources, Westbrook was taken to a Portland area medical facility for more evaluation. It is not known whether Westbrook traveled with the team to Los Angeles. The Thunder play at the Lakers Sunday.
Westbrook was not made available for comment after Friday's game. Coach Scott Brooks did not comment either.
Westbrook finished February averaging 31.2 points per game, 10.3 assists and 9.1 assists in the 12 Oklahoma City games during the month.
Westbrook played just one November game this season after breaking a finger when he collided with teammate Kendrick Perkins. Meanwhile, Durant has played just 27 games this year with foot and ankle issues. Durant is scheduled to be re-evaluated at the beginning of next week, but is not expected to play against the Lakers on Sunday.
Also, center Enes Kanter, who joined the team from Utah at the All-Star break, missed Friday's game with a thigh bruise.
Follow Andrew Gilman on Twitter: @andrewgilmanOK
MORE FROM FOX SPORTS SOUTHWEST:
– Ranking NFL quarterback salaries
– College football's highest paid coaches in 2014
– Oldest player on every NBA team
– Highest paid player of each NBA team