Thunder's Russell Westbrook undergoes surgery, will miss Sunday game vs. Lakers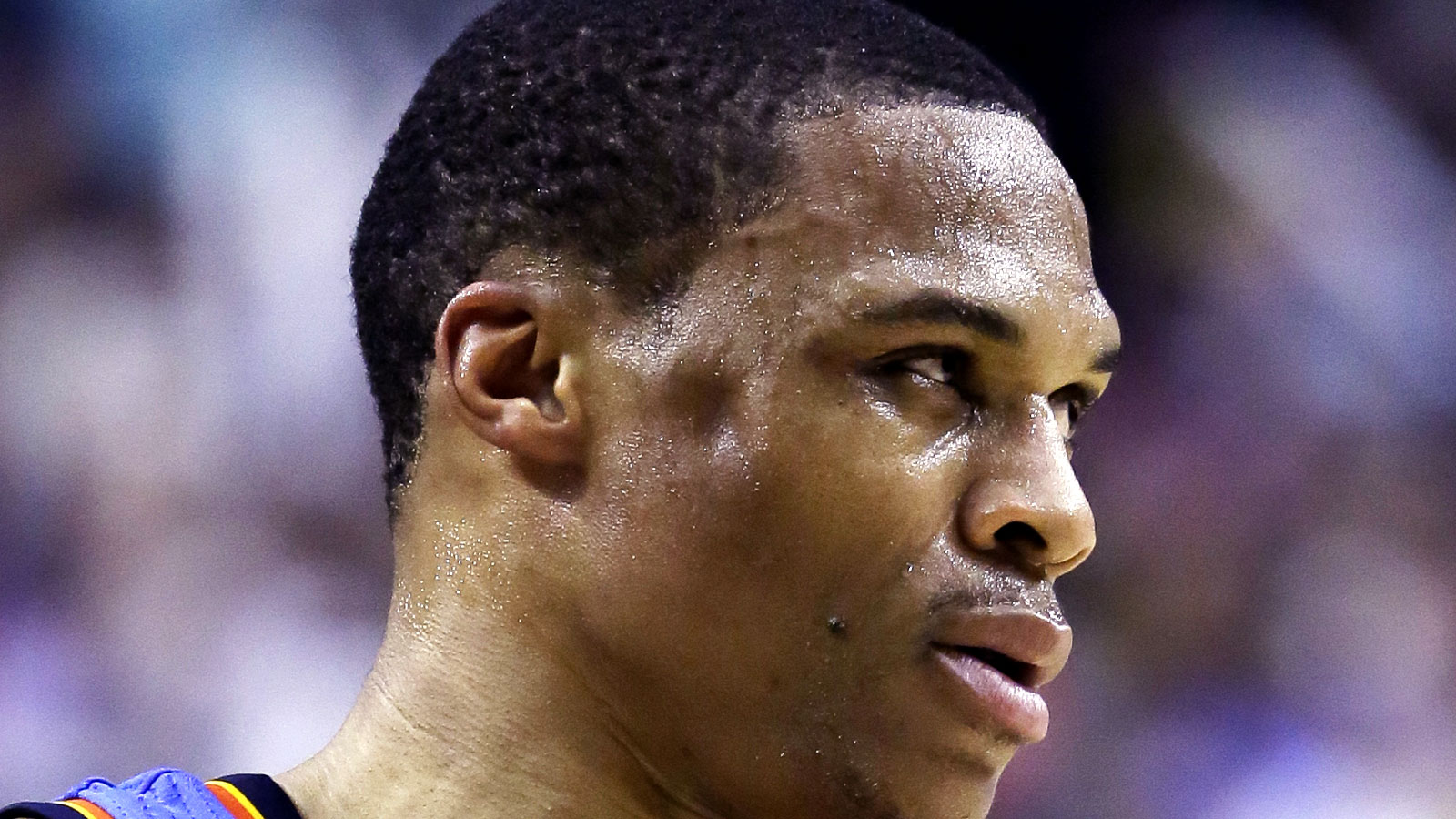 Russell Westbrook had an historic February.
He'll start March by missing a game.
Westbrook won't play Sunday at the Lakers after suffering a fracture to his right cheek when teammate Andre Roberson tried to leap over Westbrook but instead kneed him in the head. Here's the play, courtesy of Antony Slater of The Oklahoman. The injury happened with 2.5 seconds left in the game and left a visible dent in Westbrook's cheek.
Westbrook had surgery in Los Angeles. He will be re-evaluated next week.
Earlier this season, Westbrook missed time when he broke a finger on his right hand, accidentally hitting it against teammate Kendrick Perkins. In all, he has missed 14 games this season. Westbrook has played 45 games and is averaging 26.5 points, 8.1 assists and 6.8 rebounds per game. In February, Westbrook averaged 31.2 points 10.3 assists and 9.1 rebounds per game. He finished the month with three-consecutive triple-doubles.
The loss of Westbrook means the team will be without both its stars Sunday in Los Angeles. Kevin Durant is also out. He is recovering from a second surgery on his right foot to repair a fracture.
D.J. Augustin, acquired from Detroit at the trade deadline, will likely start in Westbrook's place. Kyle Singler will likely start again in place of Durant.
Follow Andrew Gilman on Twitter: @andrewgilmanOK
MORE FROM FOX SPORTS SOUTHWEST:
– Ranking NFL quarterback salaries
– College football's highest paid coaches in 2014
– Oldest player on every NBA team
– Highest paid player of each NBA team