Oklahoma assistant tweets jab at Saban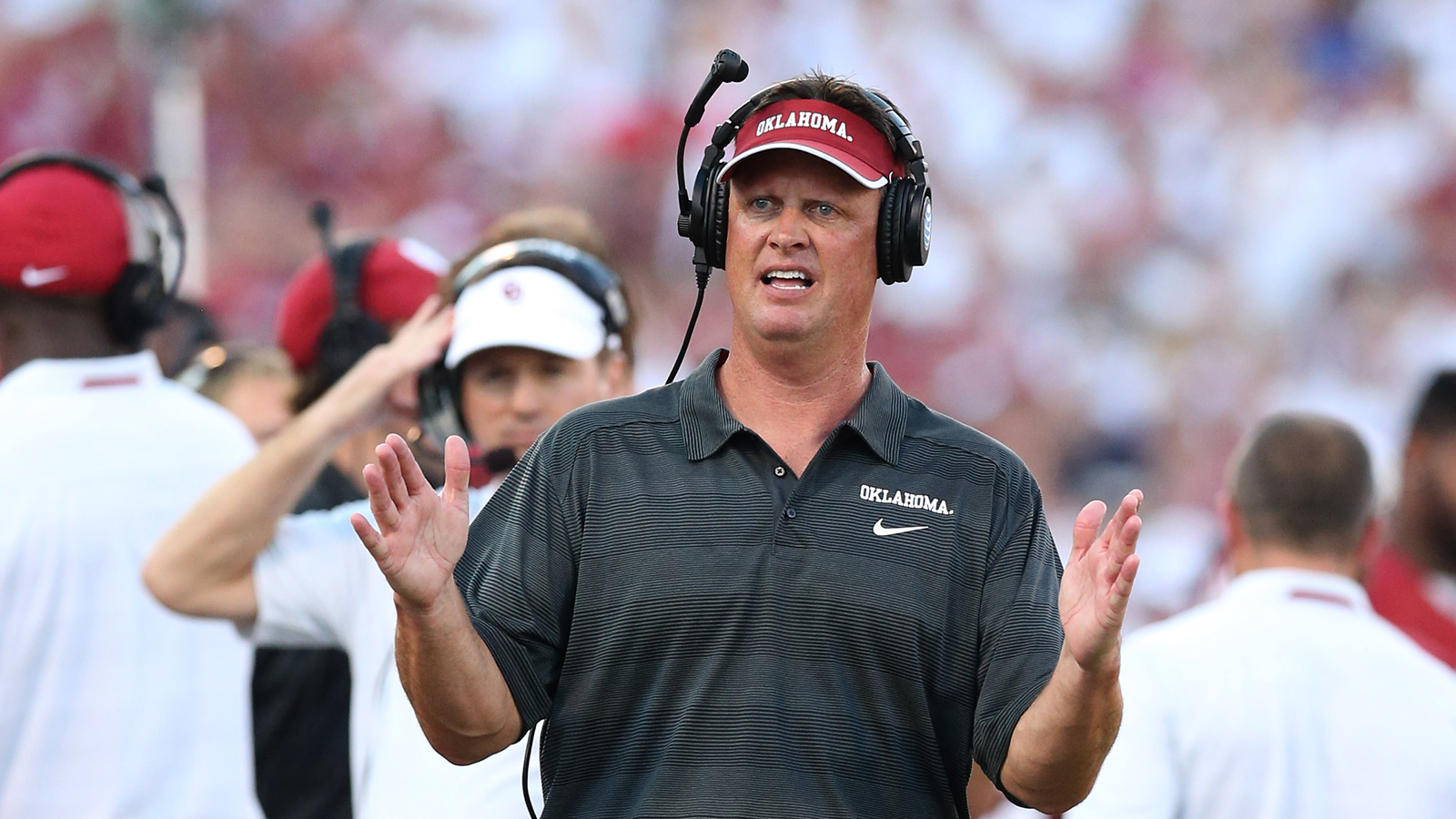 Oklahoma beat Alabama in the Sugar Bowl, and Oklahoma running backs coach Cale Gundy is offering up a reminder of an off-the-field win for the Sooners, too.
Gundy posted a photo of a note in The Oklahoman newspaper that a possible rule change requiring teams to wait 10 seconds before snapping the ball had been tabled. Alabama coach Nick Saban was pictured.
"Looks like someone came up short again," Gundy tweeted. "You better take that SEC country somewhere else. Let's Play Faster."
Oklahoma has been noted for its no-huddle offense for the better part of the last decade, and Saban had supported the rule change in recent weeks.
"The fastball guys (up-tempo coaches) say there's no data out there, and I guess you have to use some logic" about more plays potentially leading to more injuries, Saban told ESPN.com in a recent interview. "What's the logic? If you smoke one cigarette, do you have the same chances of getting cancer if you smoke 20? I guess there's no study that specifically says that. But, logically, we would say, 'Yeah, there probably is.'"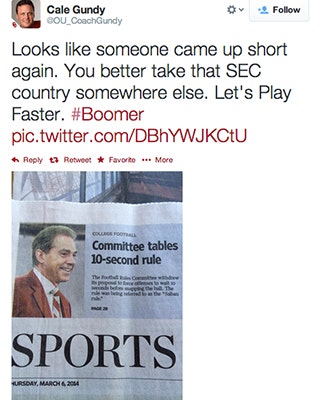 Since the rule change was tabled, it wasn't voted on and won't be enacted for the 2014 season.
To the victor goes the spoils, and Gundy is taking advantage of those bragging rights, surely riling up Alabama fans and others in the process.
Gundy has since deleted the tweet and apologized shortly after.
I apologize for my last tweet. My passion for OU football is crazy. I respect the great college football teams. #Boomer Sooner

— Cale Gundy (@OU_CoachGundy) March 12, 2014