Offseason work has Ross ready to start for Rangers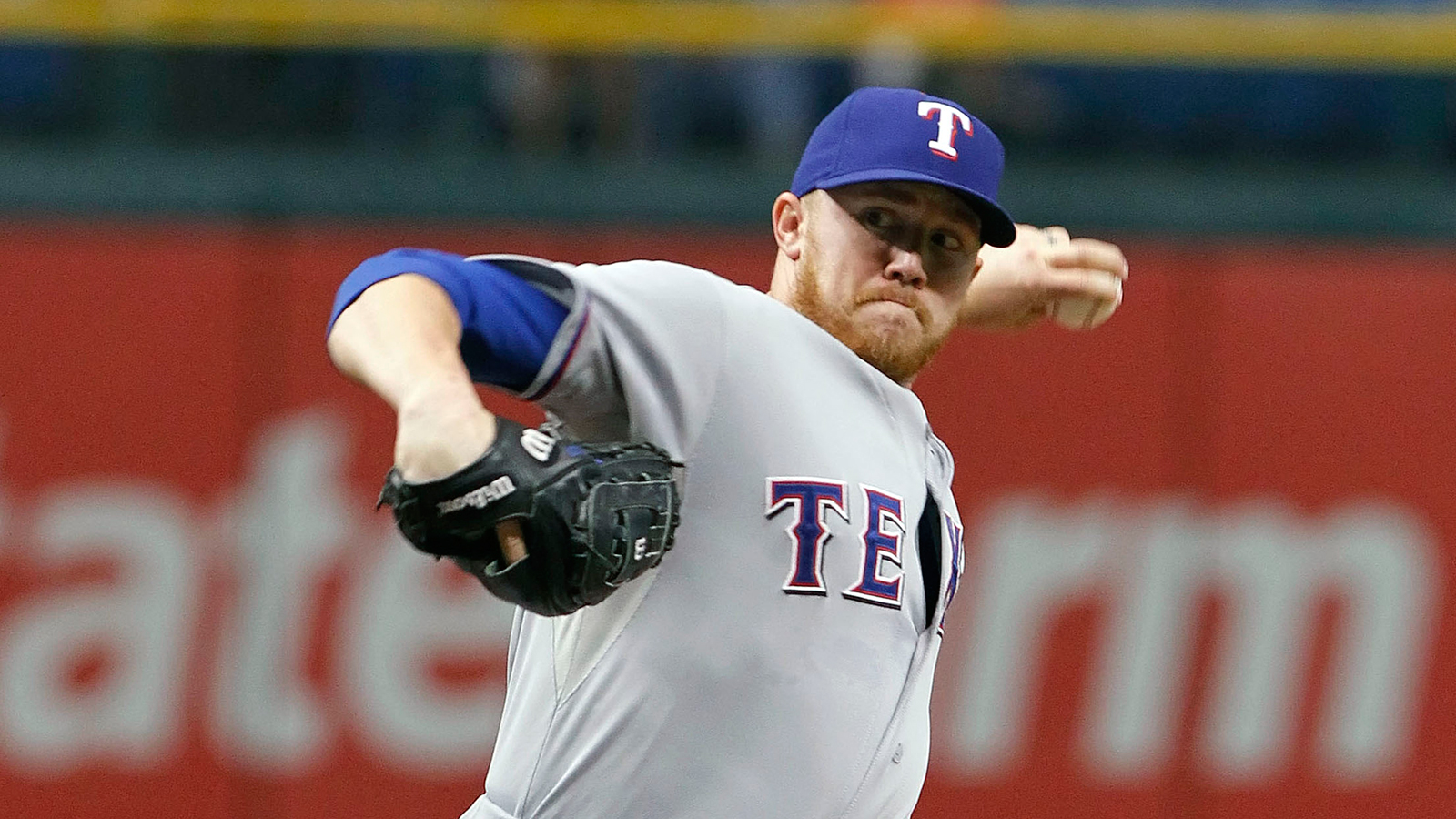 GRAPEVINE, Texas — If Robbie Ross is unable to crack the starting rotation for the Texas Rangers this year it won't be because he wasn't prepared.
The left-hander spent part of his offseason playing baseball in the Dominican Winter League, making four starts in his bid to get his body ready for a possible rotation spot.
He hopes the work pays off as the Rangers have a big hole in their rotation because of the knee injury suffered by Derek Holland.
"I'm just come in ready to go and fight for a job and try to work hard," Ross said. "Just like every spring everyone's out there trying to do their best to get a spot and obviously there's more opportunity right now for an open spot. Obviously you've just got to have the right mindset to remember that you're here and try to do the best you can and enjoy it at the same time."
Ross was in a similar spot last spring as he went to Surprise and worked with the starters. But that transition was short lived as he wound up on the bullpen for a second-consecutive year. He pitched in 65 games for Texas, posting a 3.03 ERA.
Ross only pitched two or more innings three times last year but that doesn't mean he doesn't know how to extend himself. Before making it the majors, Ross had been a starter in the minors. He went 26-20 in the minor leagues with a 2.88 ERA in 68 starts. Ross knew early on this offseason he was going to have a chance to start and he decided to play winter ball to give him the best opportunity of making the rotation.
He believes the time in the Dominican helped. Ross went 0-1 with a 4.05 ERA and pitched five innings in each of his last two starts.
"Just experiencing being a starter again, just going out there and getting some innings logged in," said Ross, who made four starts with Toros del Este. "Also just getting stretched out to the point of feeling like 'Here we go' right into the possibility of being a starter and stretching out innings wise. Also having those days of rest getting ready. It was definitely a good experience just getting to go there, kind of get the different innings under my belt."
Ross also benefited from being able to focus on his secondary pitches.
"When I was down there that was mostly what I was looking forward to doing is kind of working with off-speed stuff," he said. "That was kind of a good thing and also getting my feel or throwing my fastball again and using it in different counts setting up my off-speed stuff. Definitely getting used to that was a good experience while I was there too."
Moving Ross from the bullpen to the rotation would be a minor move considering all the major ones the Rangers have made this season. The club traded Ian Kinsler for Prince Fielder and then added Shin-Soo Choo via free agency.
Ross, who has just two years of experience in the majors, now ranks in the top 10 for most-tenured player on the Texas roster.
"It's wild," said Ross, who also spent 10 days of his offseason in Ethiopia with his wife. "Ian was one of our big-time guys. He was great to have back there and fun to play with but also everyone will always say you can't get too comfortable because guys get traded a lot. It was surprising he got traded but it's a great thing having Prince here is going to be awesome. That right-field porch for him is going to be great. Him and Shin-Soo are going to be awesome to have here."