No spring game for Texas A&M in 2014, 2015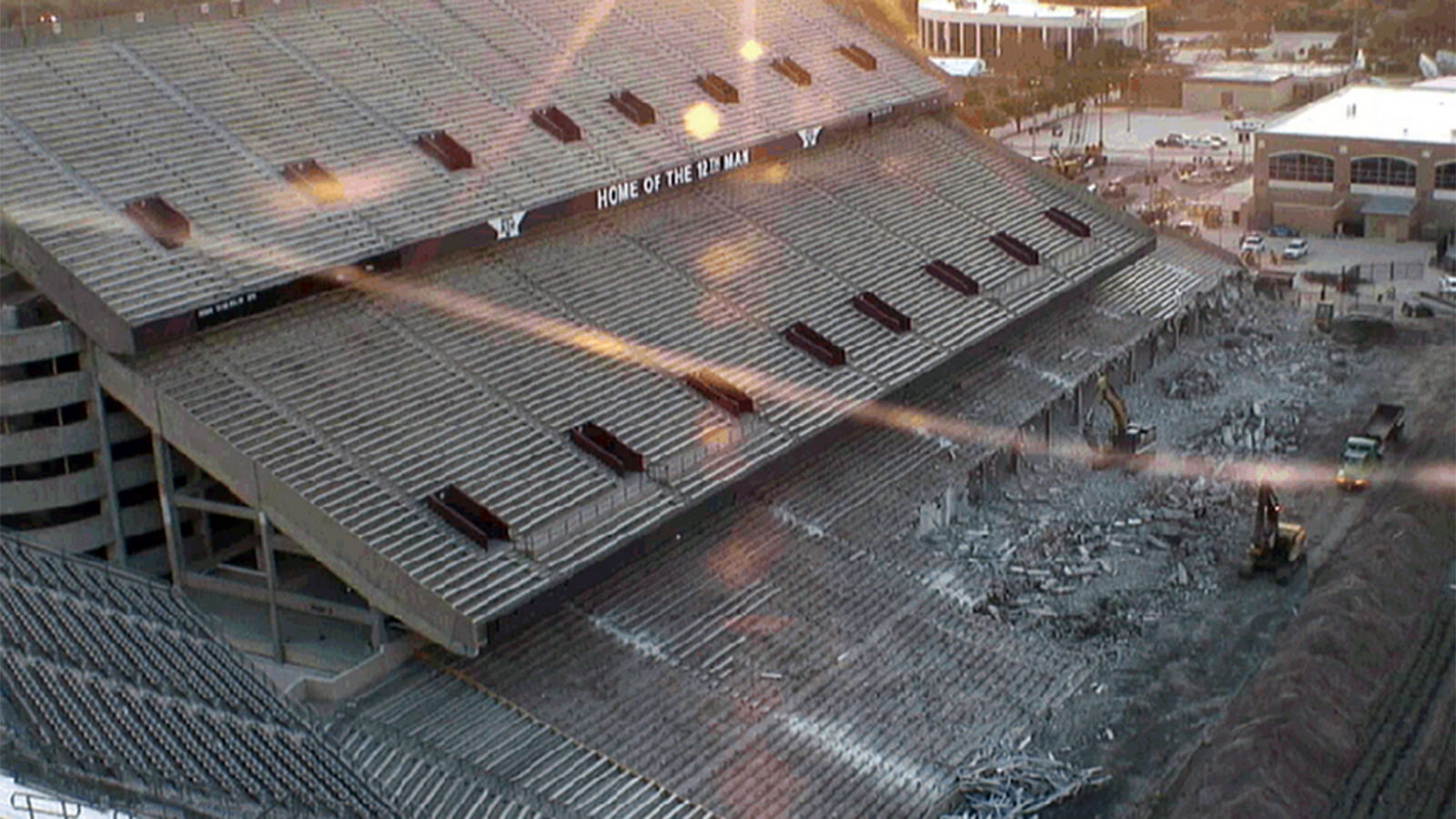 Texas A&M football fans will have to go without seeing spring football games for the next two years.
The Aggies will conduct spring practices on campus but will not have traditional spring games in 2014 or 2015. Kyle Field is undergoing major renovations and the logistics of a spring game couldn't be worked out.
"After careful consideration and in consultation with coach (Kevin) Sumlin and the football coaching staff, we have decided not to play a traditional spring football game this year or next as Kyle Field is being redeveloped," Texas A&M Director of Athletics Eric Hyman said. "We appreciate the cooperation of the SEC office in considering a waiver to play a spring game off campus, but other factors including NCAA rules and regulations regarding contact with prospective student-athletes also played into our final decision."
Texas A&M begins spring drills Feb. 28 and they run through April 5.
NCAA rules relating to off-campus spring games prohibit football staff members as well as current football players not being able to interact with prospective student athletes and their families. Schools also aren't allowed to provide complimentary admission to prospects or their coaches because the game is not a regular-season event and would be taking place outside of a 30-mile radius of the campus.
"I am disappointed we will not be able to hold a few scrimmages or the spring game inside Kyle Field the next couple of years," Aggie head football coach Kevin Sumlin said. "Our fans, the 12th Man, have been very supportive of the Kyle Field redevelopment as we take one of the greatest college stadiums and make it even better, and louder."
The school began massive renovations at Kyle Field immediately following the final 2013 home game.