No more Segways for Texans under new coach Bill O'Brien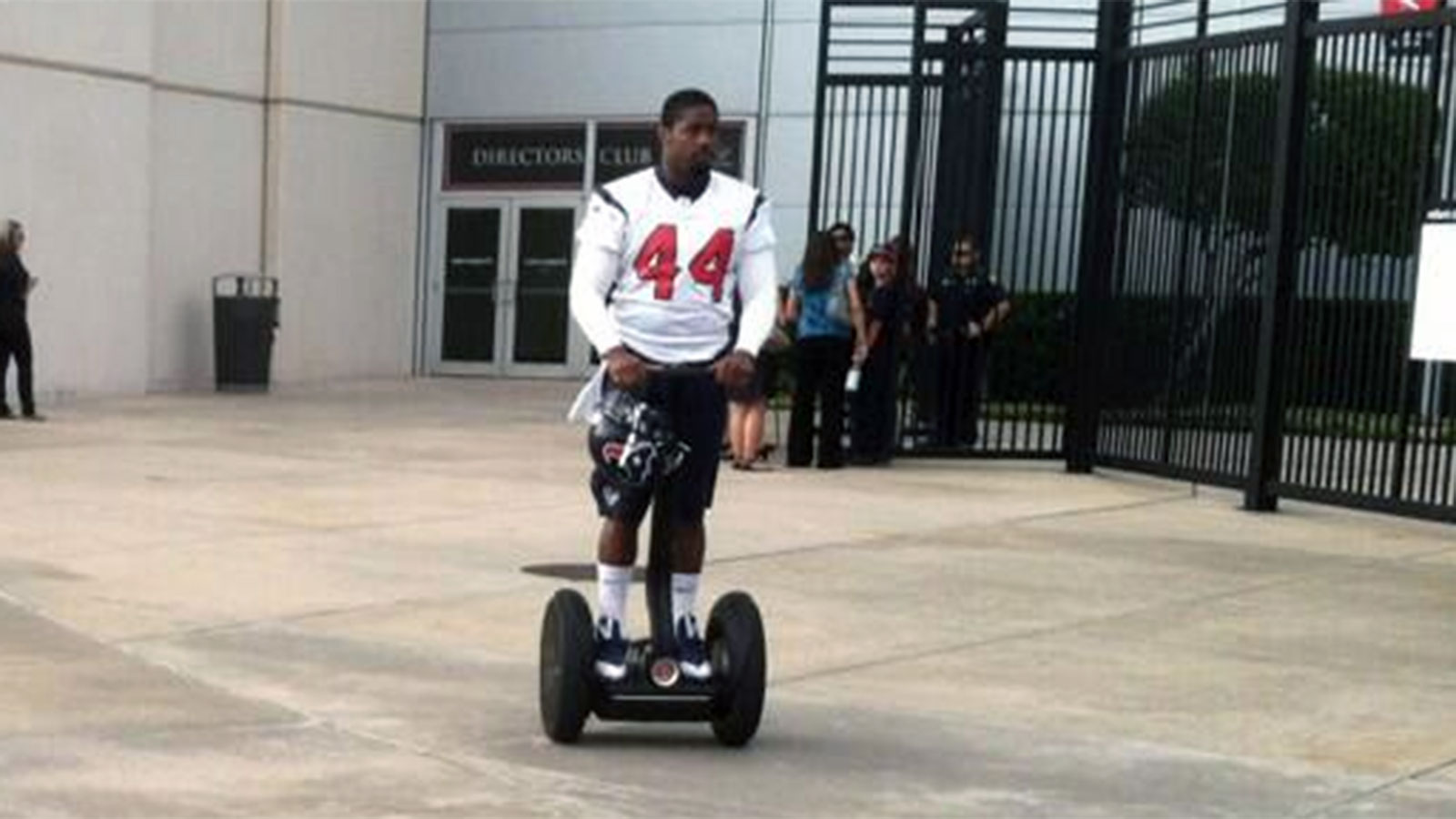 Bill O'Brien is getting his feet on the ground for his first season as Houston Texans head coach.
And he wants his players to start doing the same.
Former Texans coach Gary Kubiak didn't mind his players rolling around on Segways, but O'Brien won't allow it.
The two-wheeled scooters were a common means of transportation for running back Arian Foster, and he even bought one for each of his offensive linemen for Christmas.
Shoutout to my dawg Arian Foster hookin the O-Line up with Segways for Christmas!!! @ Reliant Stadium http://t.co/E3I3Ik49

— Duane Brown (@DuaneBrown76) December 20, 2012
If the Texans forgot how to walk, O'Brien made it clear how to get where they need to go.
"We go in the locker room. They put their stuff on, they grab their helmet, they walk out the door, they go right down to the right and they walk over that bridge over the highway and then get to the practice field and we start practicing," he joked with reporters on Thursday.
But there will be no more joking around on a Segway for Foster.
Like or hate what you see? Let me know on Twitter @LouisOjedaJr