No escape from DeSean Jackson for Cowboys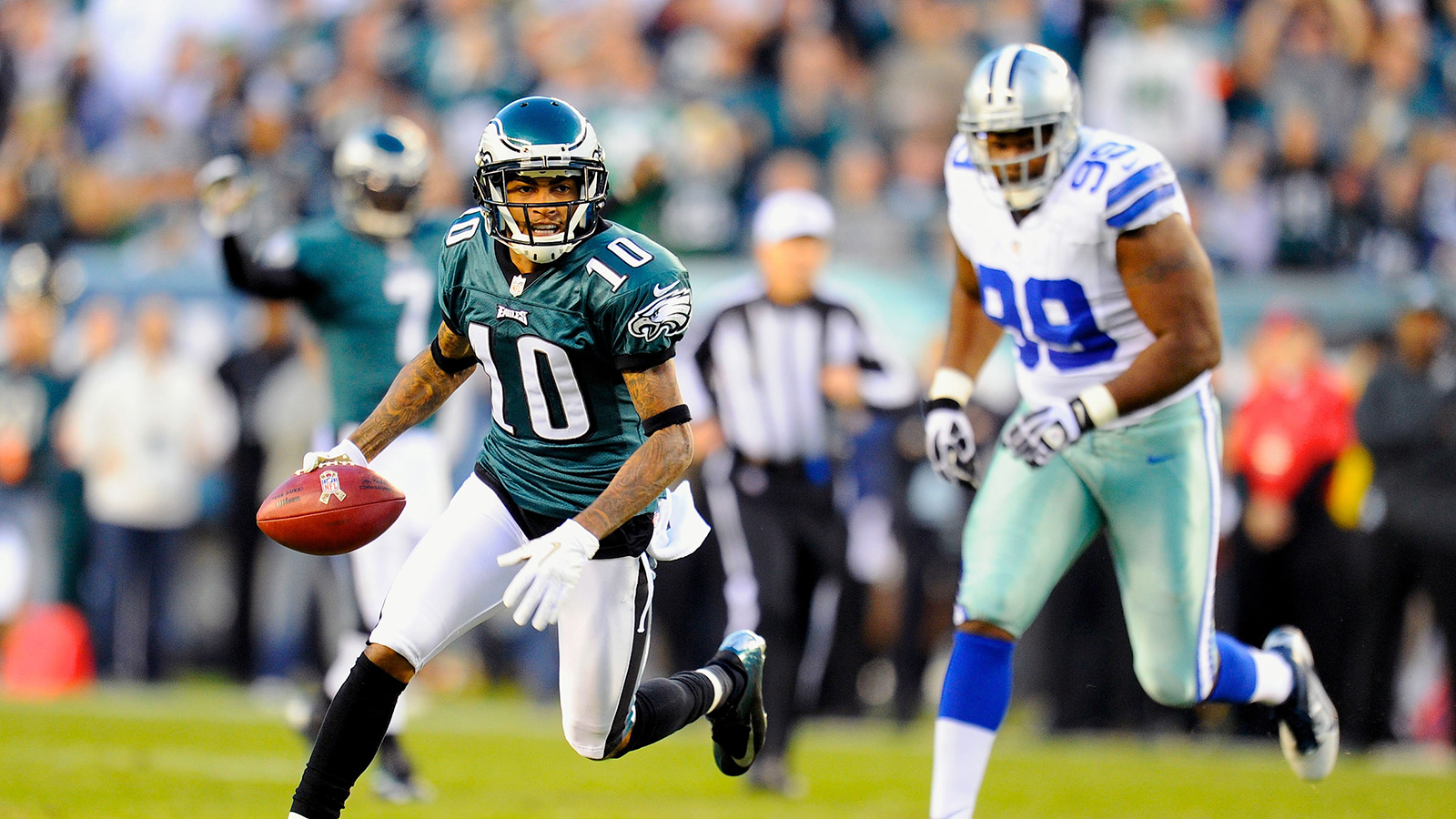 The Dallas Cowboys can't catch a break when it comes to DeSean Jackson. The Philadelphia Eagles sent the talented wide receiver packing earlier this week, but the Washington Redskins were there to catch him.
It's not surprising that Skins owner Dan Snyder would guarantee Jackson $16 million in a three-year deal. Like his mentor/pal Jerry Jones, Snyder is all about the big splash. It's the type of move that has spelled trouble for the Redskins in the past, but the man can't help himself.

Jackson will certainly add another dimension to a Redskins offense that is now coached by Jay Gruden. The last time the Redskins went after a notable Eagles player, things didn't go well. That was the Easter night trade for Donovan McNabb that ended with the Shanahan boys benching him in favor of Rex Grossman.

Robert Griffin III had enough to worry about without having to incorporate Jackson into the fold. He already had to deal with Santana Moss calling him out last season. Jackson's capable of taking things to a different level. Chip Kelly spent all of one season with the Eagles before deciding to release Jackson. I've read where this was more about the Eagles' front office, but it would've never happened without Kelly's blessing.
This isn't the worst news in the world for the Cowboys. Of all the receivers who embarrassed Brandon Carr over the past couple seasons, Jackson wasn't one of them. Another Redskins wide receiver Pierre Garcon, had a career day against Carr with 11 catches for 144 yards in the teams' second meeting last season.
The problem for the Cowboys is that Griffin's ability to extend plays should make Jackson even more dangerous. He had some unbelievable games while playing with McNabb and Michael Vick in Philadelphia. His doubles moves can be nearly impossible to cover. The Cowboys drafted Morris Claiborne so that he could be physical at the line of scrimmage with receivers such as Jackson. But at this point, Claiborne's simply trying to get his NFL career off the ground. He's not ready to deal with Jackson twice a season.
The Redskins also added wide receiver Andre Roberts in free agency. They should be much more dangerous this season. Washington already has one of the most effective running games in the league, which should complement Griffin and his wide receivers.
But having covered Jackson up close for several seasons as a reporter, I think he'll have a pretty short shelf life with the Redskins. He'll be happy with his contract for at least one season. Then he'll figure out something to complain about. The Cowboys didn't even consider drafting Jackson in the first couple rounds because of questions about his character. Those concerns still persist, but his talent was worth the risk in Snyder's mind.
The Redskins have a history of spending big money on players whose best years are behind them. I think that's also the case with Jackson. But does this offense become a lot more dangerous in the short-term?
Absolutely.
The good news, though, is that Jason Garrett will have a lot more time to spend with the defense this season.