Kevin Durant teams up with Nike to renovate basketball courts around the world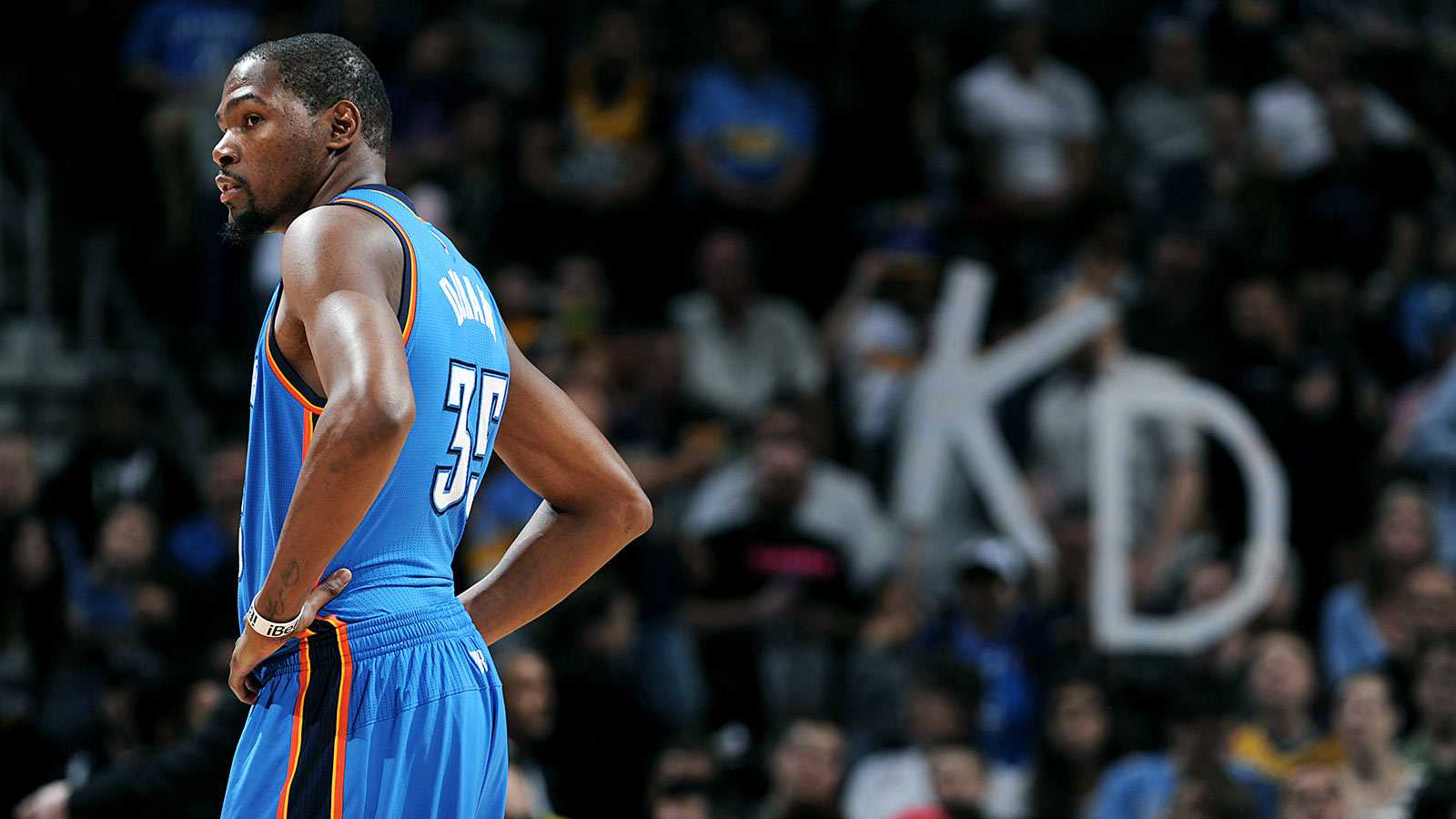 Kevin Durant has been open about his upbringing and how family and basketball kept him off the streets growing up.
Now, the Oklahoma City Thunder star is hoping he can be that difference in children's lives around the world by building and renovating basketball courts.
The Kevin Durant Charity Foundation and Nike announced a new initiative called "Build It and They Will Ball." The initiative plans to "increase the number of high quality basketball courts accessible to underprivileged youth across the United States and internationally."
The first cities to see renovated courts by September 2015 include Oklahoma City, Durant's hometown Washington D.C. and Berlin, Germany.
"When I was young, playing basketball was one of the things that kept me out of trouble and kept me focused on my growth and maturity in to the man I would eventually become," Durant said in the release. "For that reason, I've always wanted to play a leadership role in communities and neighborhoods – like the one I grew up in – and give kids a chance to choose health, teamwork and basketball over some of the other negative influences they may face. Thanks to Nike and many other supporters, the renovation and development of these basketball courts is the perfect opportunity to open these doors."
Renovating courts all over the world with @Nikebasketball to help give kids the chance that I got. #KDCF http://t.co/uej1UktKxy

— Kevin Durant (@KDTrey5) July 6, 2015
Really, though, this is the least he could after destroying little kids in arcade basketball.
MORE FROM FOX SPORTS SOUTHWEST:
– PHOTOS: Cowboys Cheerleaders Auditions
– Ranking NFL quarterback salaries
– Oldest player on every NBA team