Nike jumps on chance to promote new line in Manziel's pro day
Johnny Manziel went outside the box in his very own Pro Day at Texas A&M on Thursday – which many have dubbed 'Johnny Day' – electing to wear full pads and helmet while showing off his skills, a move that came as a surprise to the NFL scouts and officials in attendance.
Never seen QB throw in pads, helmet at pro day. Norv Turner said they should add a couple of defenders and let em chase him around.

— Gil Brandt (@Gil_Brandt) March 27, 2014
Just asked Manziel why the pads and helmet at pro day: "Isn't the game played with them on?"

— Gil Brandt (@Gil_Brandt) March 27, 2014
Of course Manziel isn't one to do anything small, so Nike hooked up the potential top draft pick with a new wardrobe just for the special day.
Opting to go with neutral colors, Manziel's look featured a black matte helmet, complete with a black jersey as well as black and white shoes along with all the other accessories that the quarterback would typically wear on game day.
Put on the pads. Then put on a show. @JManziel2 approaches pro day just like game day. pic.twitter.com/h5scNg6THG

— Nike Football (@usnikefootball) March 27, 2014
The best news, Nike already has its new cover boy's 11-piece set on sale, which can be yours for just under $1000.
The future starts today. Don't get left behind. The @JManziel2 Pro Day Collection http://t.co/B6TDicu0db pic.twitter.com/GFp2raByoV

— Nike.com (@nikestore) March 27, 2014
This won't be the first time fans have had the opportunity to dress like Johnny Football, there is still plenty of time to get your Manziel-Doo costume before Halloween.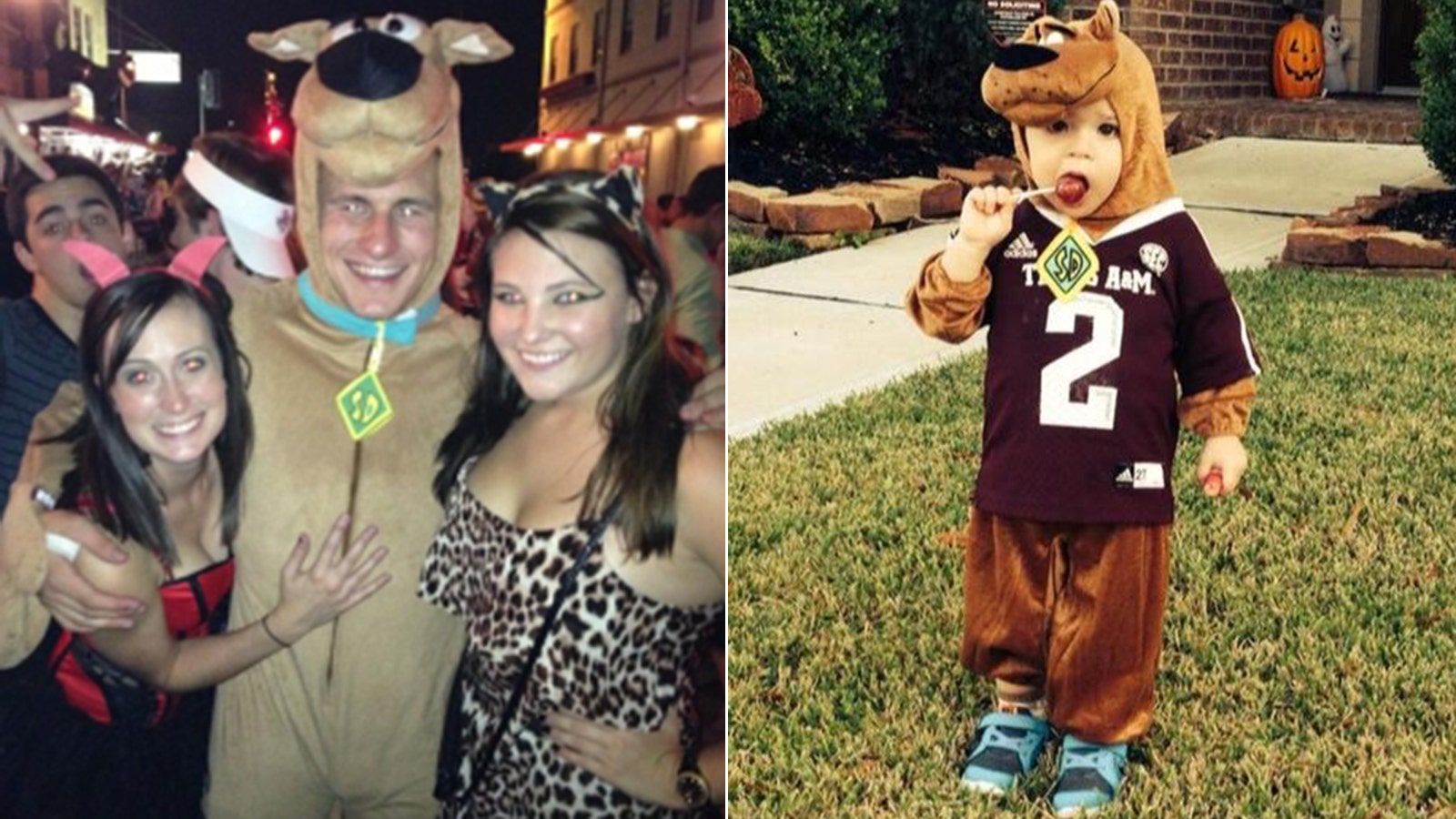 Follow Shawn Ramsey on Twitter: @ShawnPRamsey