NFL players rank 11 QBs ahead of Tony Romo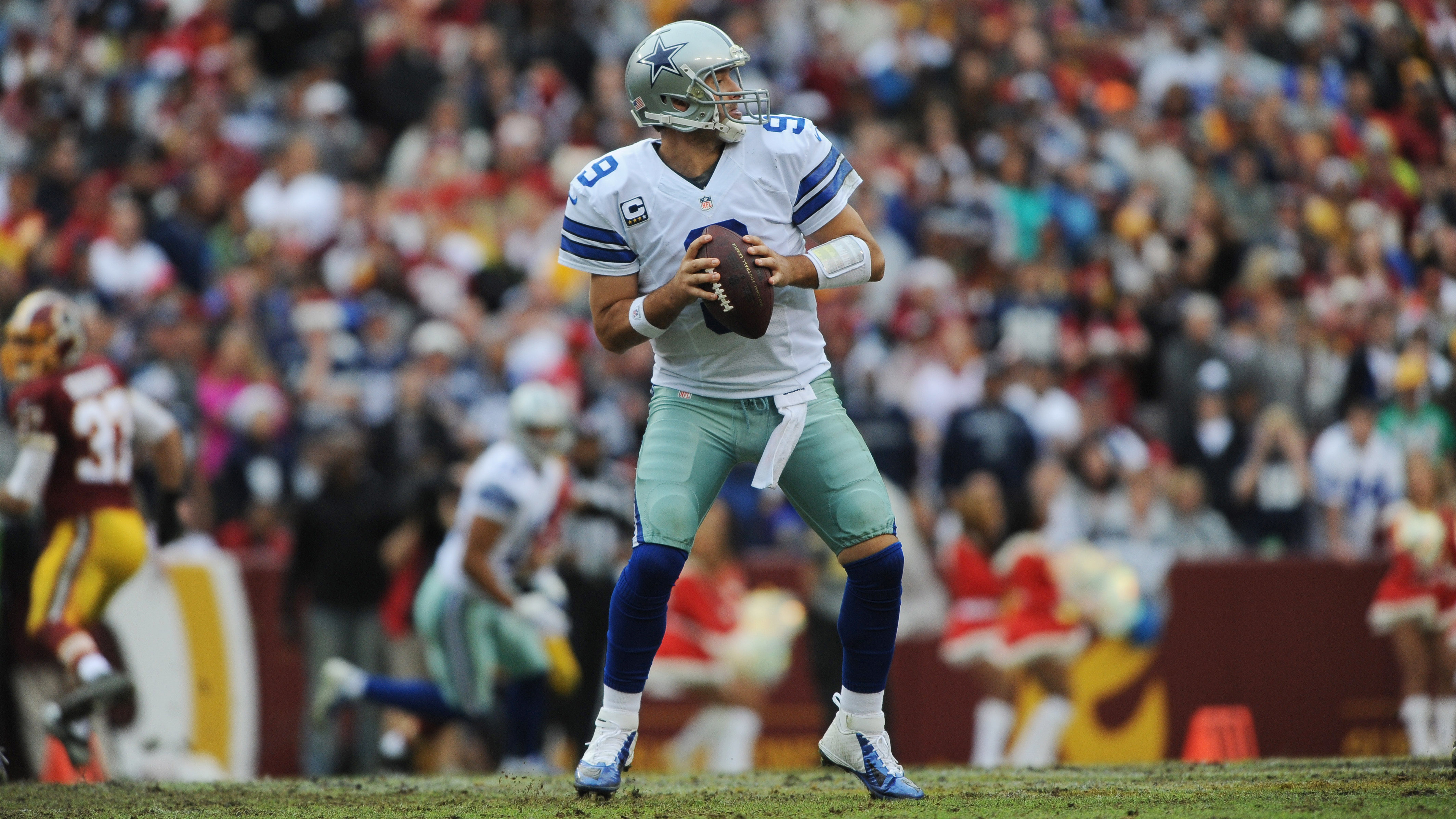 There are 11 quarterbacks better than Tony Romo, according to NFL players.
It was revealed Wednesday night that Romo ranked No. 71 on this year's NFL Network Top 100 players list.
Romo didn't make the cut last year but he was 91 in 2012 and 72 in 2011.
"He has great stats, no doubt about it," NFL Network analyst Warren Sapp said. "His fourth-quarter quarterback rating numbers are out of this league. But when it comes down to playoff time, he has just as many wins as Shaun King."
The Dallas Cowboys have had four players ranked between 70 and 100 this year. Jason Witten (98), DeMarco Murray (87) and Tyron Smith (78) were the others.
The only other Cowboy expected to crack the Top 100 is Dez Bryant, who came in at No. 35 a year ago.
Although the list is voted on by his peers, Romo probably won't lose any sleep over not being ranked higher.
"Until I see one person who's a Dallas Cowboy who votes on that stuff, I would figure at some point they'd ask me, Jason Witten or DeMarcus Ware to vote," Romo said last year. "I think then maybe it's a vote by the players. But the four people who vote, I just don't think it matters too much. I know this, I would have a hard time telling you who was great in the AFC last year. You just go by what's written about and talked about.
"Once again, like I said, that stuff is fun to talk about, I enjoy taking a peek, seeing what's happening. Then it's just, OK cool, then it goes right on to the next day."
Follow Jon Machota on Twitter: @jonmachota