Baylor coach: Petty is a winner and steal at QB for Jets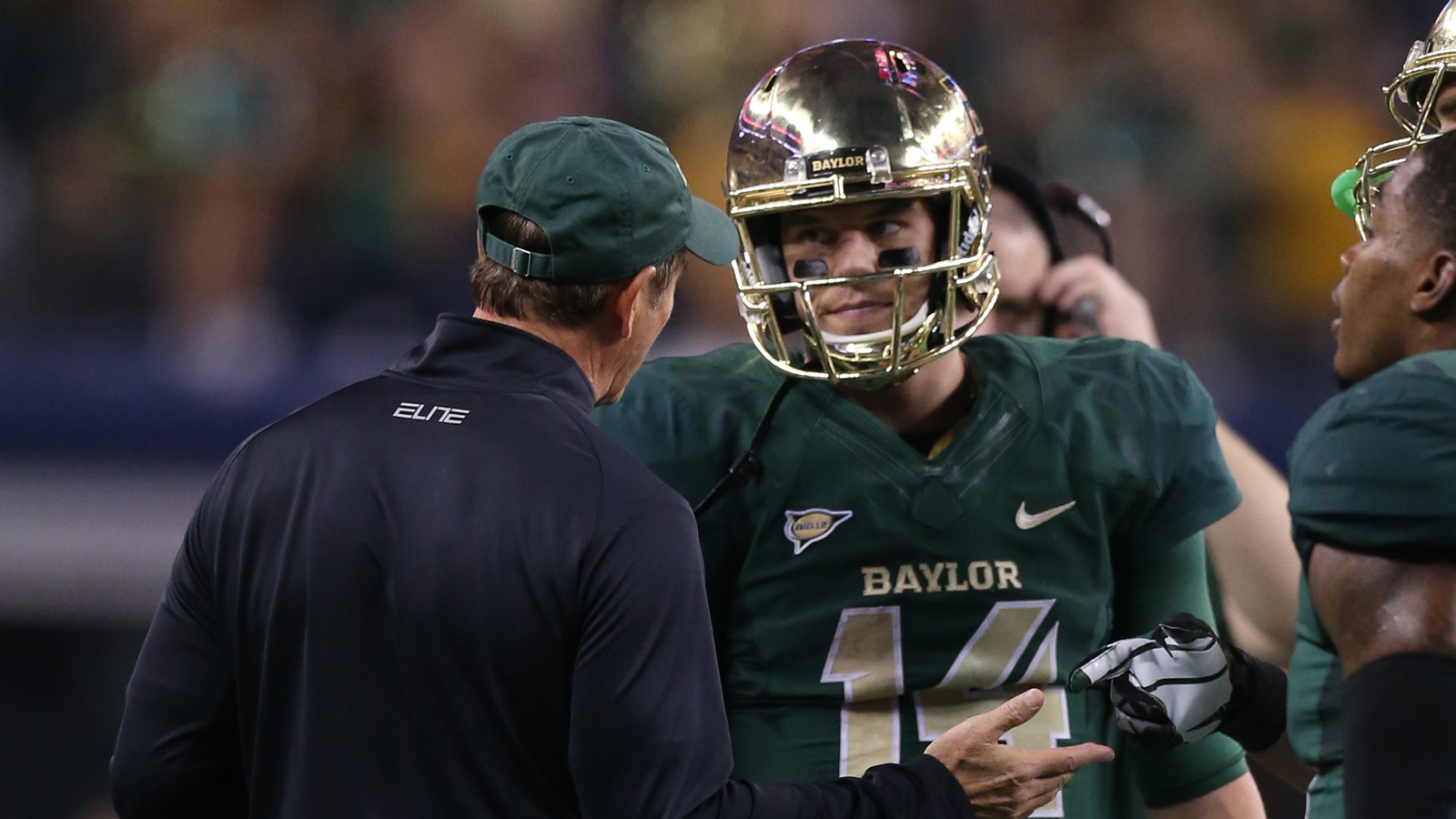 Nobody wants to be labeled as a "system quarterback" heading into the NFL.
Record-setting quarterbacks from high-powered college offenses haven't always had successful careers at the next level.
Baylor put up mind-boggling numbers with Bryce Petty, and coach Art Briles takes offense to anyone who believes his ex-quarterback can't do it in the NFL.
"Was Joe Montana in a system? Is Tom Brady in a system?" Briles told the New York Daily News. "Everybody's in a system. It's just about how you adapt. He'll do well in whatever he's asked to do."
Four other quarterbacks were taken ahead of Petty in the NFL Draft earlier this month. Petty wasn't picked up until the fourth-round by the New York Jets.
"My opinion was that he was first-round material, but apparently my opinion didn't count," Briles said.
His first quarterback at Baylor, 2011 Heisman Trophy winner Robert Griffin III, had early success with the Washington Redskins before battling injuries and struggling with consistency.
"RG3 won an NFC East title and was NFL Rookie of the Year," Briles said. "Then he got 'systemized.' So, I mean, let them play."
Petty won back-to-back conference championships at Baylor — something unheard of before Briles' arrival in Waco. Jets fans are hoping Petty can do the same in New York.
"He's a winner on game days," Briles said.
MORE FROM FOX SPORTS SOUTHWEST:
– PHOTOS: Cowboys Cheerleaders Auditions
– Ranking NFL quarterback salaries
– Oldest player on every NBA team