Davis, Anderson Return for New Orleans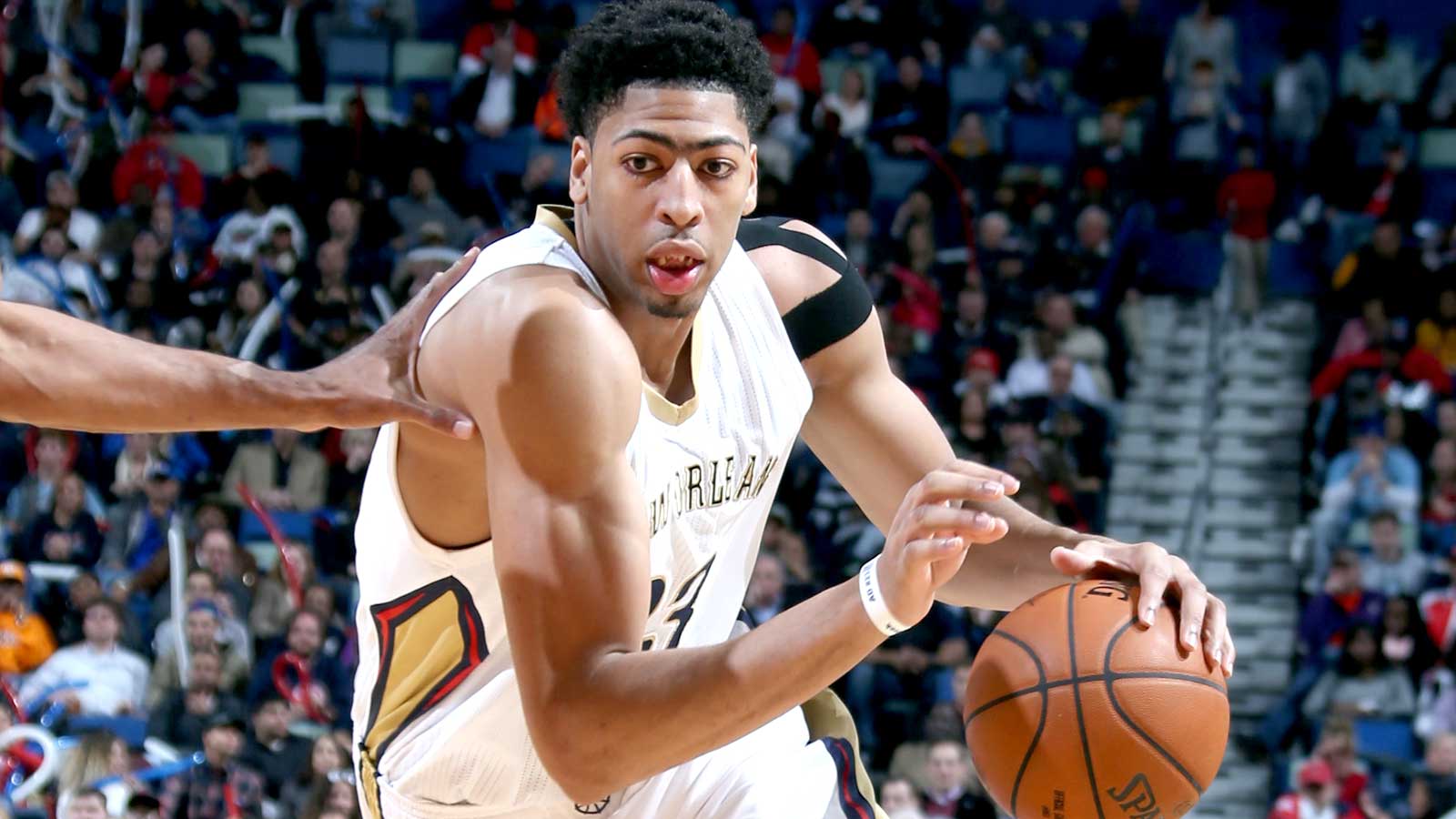 The New Orleans Pelicans are getting two crucial players back post All Star break, as New Orleans prepares to make a push for the 8th and final playoff spot in the West.
Anthony Davis (sprained shoulder) and Ryan Anderson (elbow) will make their return to the court Friday night in Orlando versus the Magic.
"These are important games," Anderson said. "I feel like it's been so long since I played. The injury is still there – it still hurts – but I think I can work through it."
Anderson is suffering from a strained ligament in his elbow, an injury similar to one a baseball pitcher may experience.
"It's right along my funny bone," Anderson said. "It's painful to extend my elbow, which I have to do to pass or shoot."
Anderson's pain level was significant enough Friday morning to cause the Pelicans to downgrade the sharpshooter's status to doubtful.
Determined to play against his former team however, Anderson spent the day receiving treatment and enduring an intense stretching regiment.
"I feel good," Anderson said pregame. "According to the doctors and trainers, I can't cause further damage to it at this point, so I can tolerate the pain."
Davis, meanwhile, spent time every day during the All Star break rehabbing his sprained shoulder with team athletic trainer Duane Brooks, who travelled to New York in order to work with Davis.
"We've got to remember that we're in a position to get that 8th spot, but not forget who were battling with: two great teams in OKC and Phoenix," Davis said. "They can both easily win. At the same time, on any given night, a team can lose in the West. It's tough, but we know who we are. We have to just keep doing what we've been doing all year: defending, rebounding, playing hard, bringing energy."
Davis is borrowing a page from teammate Eric Gordon's page. Since returning from a torn labrum, the Pelicans shooting guard has been relying on a posture shirt from AlignMed to help protect him from injury. Davis is now wearing the posture shirt as well.
The garment is not a typical compression shirt. Instead, it produces results similar to an athletic tape job, but in the convenience of a shirt, according to the company. AlignMed says its product helps to protect from injury by holding ligaments and joints in their proper position. The company also says the shirt's design helps muscles to properly fire.
MORE FROM FOX SPORTS SOUTHWEST:
– Ranking NFL quarterback salaries
– College football's highest paid coaches in 2014
– Oldest player on every NBA team