New faces highlight West Virginia spring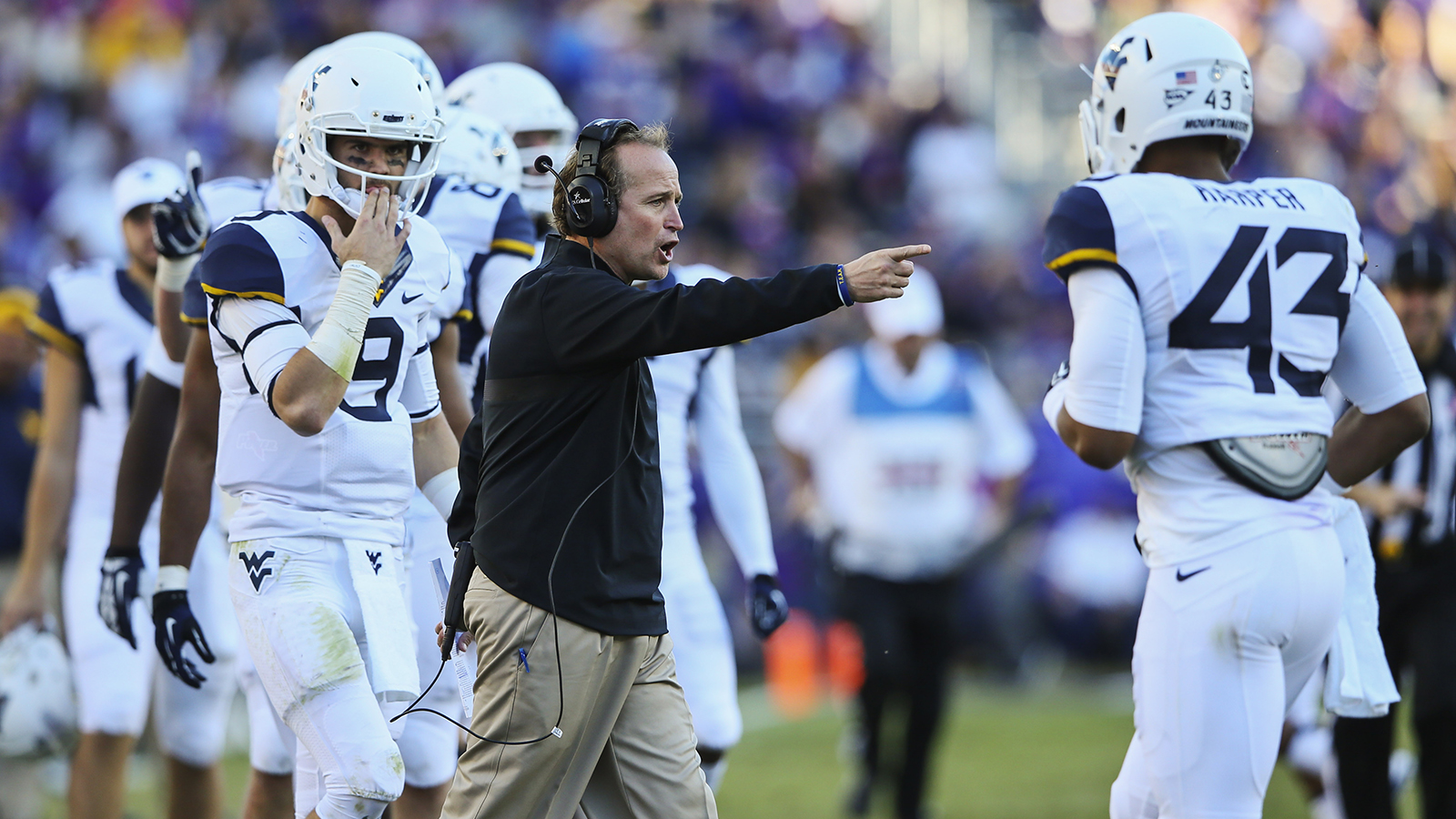 West Virginia coach Dana Holgorsen is entering a pivotal season in his tenure after a disappointing 4-8 season in 2013. That was the second consecutive year WVU finished with three fewer wins than the year before.
The Big 12 transition is partly to blame, but the Mountaineers have underachieved, and Holgorsen's reputation as an offensive guru took a bit of a hit last season.
Let's take a closer look at West Virginia, who opened spring practice on Sunday.
Record: 4-8 (2-7 Big 12)
Returning starters: Seven offense, seven defense
Spring game: April 12
Is there a Cinderella story brewing at QB? Ford Childress transferred to junior college after the season, Clint Trickett is rehabbing his shoulder this spring and Paul Millard was uninspiring as the eldest member of the quarterback room last season. Juco transfer Skyler Howard is on campus this spring and could take advantage of the available first-team reps. Holgorsen knows what he has in Millard. He'll be curious to see what Howard brings to the table. If the newcomer impresses, it's not hard to see the 6-foot, 205-pounder beating out Trickett in fall camp to officially assume the job after spending last year at a junior college in Riverside, Calif.
Who is the new Charles Sims? West Virginia had great luck with Sims' transfer from Houston after establishing himself at Houston as one of the best players in Conference USA. With a vacant running back spot, WVU may do the same with a new transfer in 2014. Rushel Shell was the nation's No. 4 running back, a five-star recruit and one of the greatest high school players of all-time in Pennsylvania. He'll try to reboot his career at WVU after rushing for 641 yards and four touchdowns at Pitt in 2012. He transferred and sat out last season, but he'll be eligible this fall. Dreamius Smith rushed for 494 yards and five scores behind Sims last year, and Andrew Buie rejoined the team after leading the team in rushing in 2012 and leaving the team in 2013. Sophomore Wendell Smallwood will be a factor as well and junior Dustin Garrison should be in the mix. The most likely outcome is a committee, but Shell just may break out as a star this spring with so much uncertainty at quarterback.
Can West Virginia find a pair of tackles? Curtis Feigt and Nick Kindler didn't earn many headlines last year as part of an offensive line that gave up 28 sacks, but replacing a pair of fifth-year seniors at offensive tackle isn't easy. West Virginia will start that task this spring. Quinton Spain and Mark Glowinski are solid at guard and can help bring along their less experienced teammates on the offensive line, but for now, redshirt sophomore Adam Pankey and junior Marquis Lucas start the spring atop the depth chart. Michael Calicchio and Marcell Lazard are right behind them. WVU's offense, even with quarterback questions, is going to look a lot better if the Mountaineers find a serviceable answer to the questions at tackle this spring.
Can the revolving door of DCs stop with Gibson? Tony Gibson's spent nearly a decade as an assistant coach at West Virginia, and he'll get his first chance to be a coordinator this season after spending last year as safeties coach. He already earned his players' respect, but he'll also be the fourth defensive coordinator in four years at WVU, including a new face running the defense in all three years under Holgorsen. Joe DeForest, who served as DC in 2012, is still on staff, but it's hard to gain any traction and progress in the future with that kind of turnover.
Player to watch: Dontrill Hyman, DE. The 6-foot-4, 265-pound juco transfer started a pair of games last year, but in Year 2 at WVU, could be a breakout star this spring. Will Clarke and his 33 career starts are gone now, and so is Shaq Rowell. Hyman's penciled in as a starter for now, and turned heads with a few big plays last season. He finished with 3.5 tackles for loss and 18 stops in 11 games.