NCAA won't allow RG3's favorite new Baylor basketball uniforms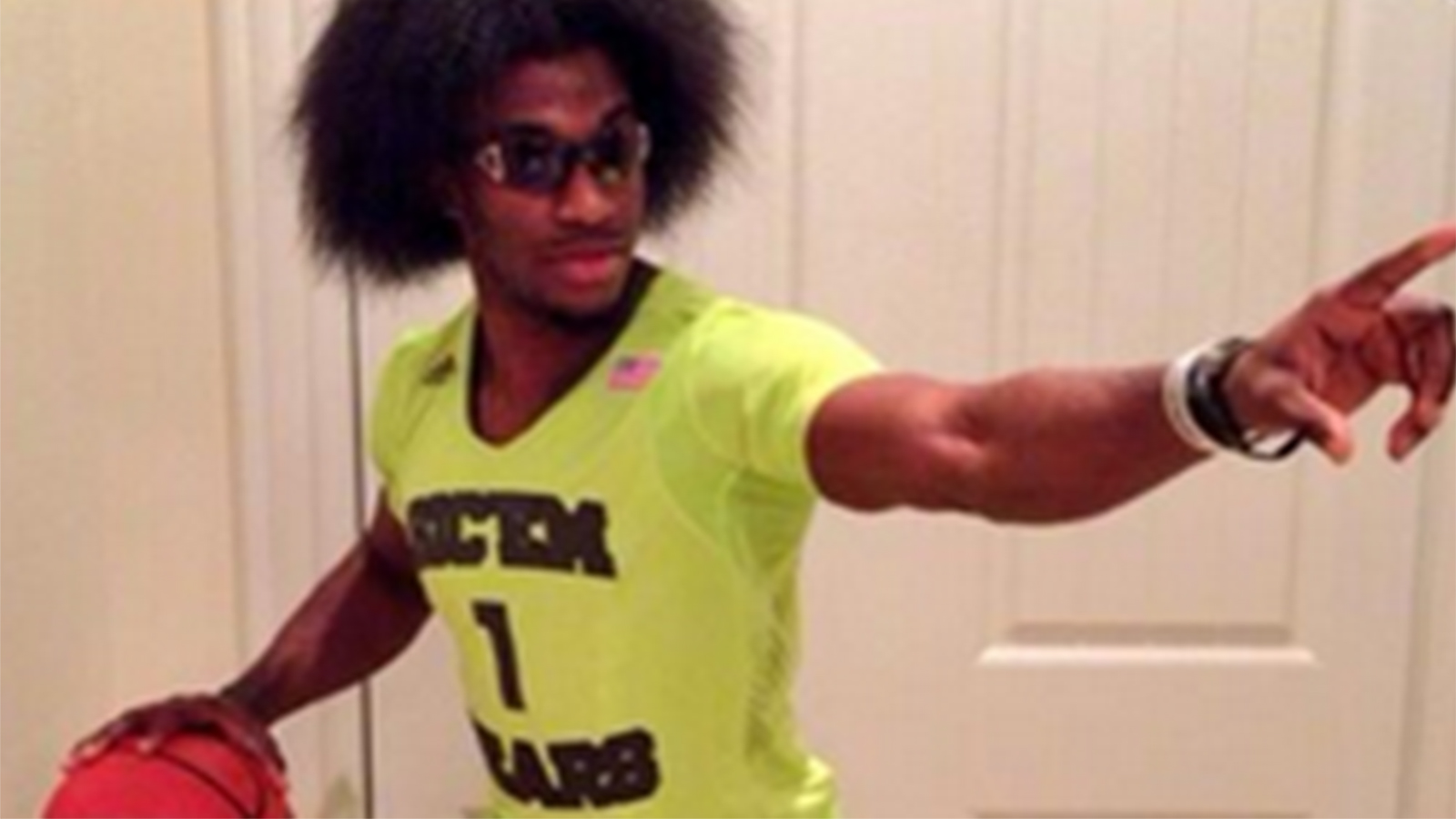 It turns out Baylor won't get to wear its fancy new uniforms to the big dance.
The Bears have sported the neon highlighter jerseys the last few seasons, but last week they unveiled an updated version with "Sic 'Em Bears" on the front.
Baylor will debut these @adidasHoops #MadeinMarch uniforms at next week's Big 12 Championship. #SicEm pic.twitter.com/EJJuK3WMXR

— Baylor Basketball (@BaylorMBB) March 6, 2014
That even got former Baylor quarterback Robert Griffin III excited about the new-look Bears.
The new jerseys made the fro come out like Dr. J/ Andre 300 😂😂 @adidasHoops @BaylorMBB pic.twitter.com/dfCm0ASetN

— Robert Griffin III (@RGIII) March 7, 2014
But Baylor says the NCAA won't allow it in the postseason.
Baylor will not wear "Sic 'Em Bears" uniforms in postseason. NCAA ruled only team name or mascot can be on front. #SicEm

— Baylor Basketball (@BaylorMBB) March 12, 2014
Follow Louis Ojeda Jr. on Twitter @LouisOjedaJr